Enjoy regional foods this Autumn Travel Week
As the gentle breeze colors the mountains with red, yellow and orange this autumn, you might like to take a trip around the country to taste some regional delicacies.
The Autumn Travel Week kicks off this year on Oct. 24 and runs until Nov. 6. During those two weeks, travelers will be greeted by a number of food festivals across the nation that are sure to tickle their taste buds.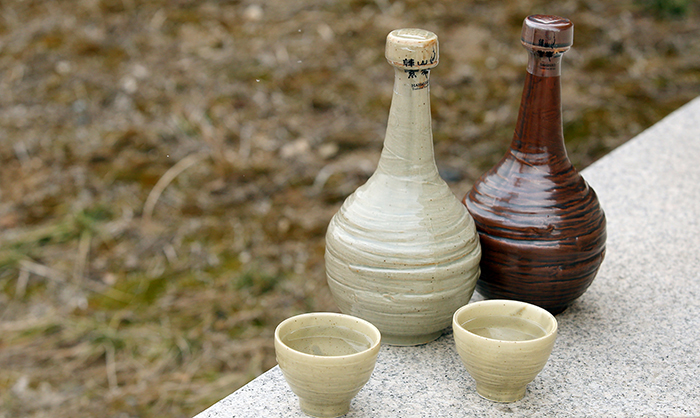 Sogokju is a liquor originating in Chungcheongnam-do Province, and it's made by fermenting glutinous rice over 100 days. The liquor has the nickname Anjeun-baengi-sul, or, "The Sit Down Drink."
The Hansan Sogokju Festival takes place in Seocheon-gun County in Chungcheongnam-do Province, near the reed fields at the Hansan outdoor market.
Sogokju (소곡주) is a type of liquor made by brewing and then fermenting glutinous rice over a period of 100 days. This traditional drink has a unique taste and fragrant aroma, and has the nickname Anjeun-baengi-sul (앉은뱅이 술), or, "The Sit Down Drink."
At the festival, visitors will be able to try their hand at brewing this regional liquor and sip on some of it afterwards, too. There will also be a wide variety of food at the festival, like rice cakes and regional produce, and traditional games to enjoy, as well.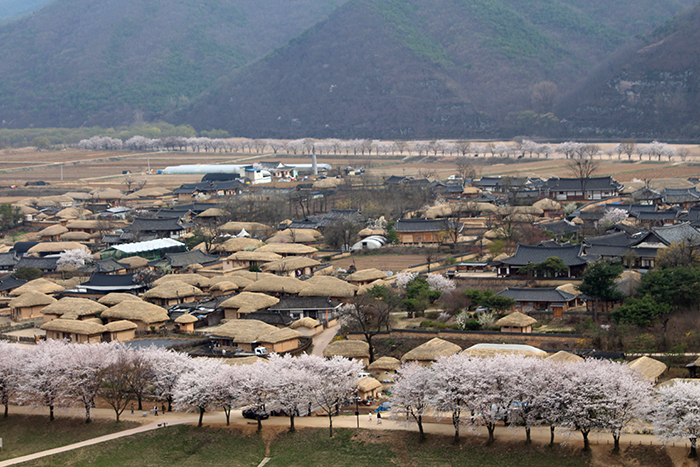 During the Autumn Travel Week, visitors to Andong will get a chance to try their hand at some Confucian cultural practices and mask making, as well as taste a variety of foods, like tea snacks, chrysanthemum tea, and cocktails made with Andong soju.
In Andong, Gyeongsangbuk-do Province, you will get to try another type of regional liquor, the famous Andong soju served in cocktails. This liquor has a subdued yet fragrant aroma, and has a rich taste. It was used in olden times to cure stomach aches, to work up an appetite and even to disinfect minor cuts.
When you're done trying the drink, you can explore Andong's Confucian roots by partaking in some traditional practices. You may also like to try your hand at making tea snacks and chrysanthemum tea.
There are plenty of festivals in other regions, too. In Busan, there is the Eoso Opsyo (어서옵쇼) food festival, meaning "Welcome" in the regional dialect. You can try a variety of different eomuk fishcakes at the event.
In Gwangju, there is a food festival featuring representative dishes from the southern region of the country, all introduced by a master chef. In Gunsan, Jeollabuk-do Province, you can follow along a "tasty trail" that gives visitors a chance to also experience the history and culture of the city, while tasting regional foods along the way.
Finally, if you need to be in Seoul during the Autumn Travel Week, there's no need to despair. A global food festival will open on Oct. 29 in Sinchon, with street food, costumes and music from around the world.
More information about the 2016 Autumn Travel Week can be found at the link below.
https://fall.visitkorea.or.kr
By Lee Hana
Korea.net Staff Writer
Photos: Jeon Han, Korea.net Staff Writer
hlee10@korea.kr
RELATED TOUR 
K-Travel Bus:North Gyeongsang Province
Andong Hahoe Folk Village Tour