TOUR DURATION
TOUR TIME
TOUR COURSE
THE
THE PRICE
MINIMUM PERSONNEL
INCLUDES
1 Day
08:30 -18:00
Hotel – Nami Island – Prayer Hall – Lunch at 'Dongmun' – Petite France – Duty Free Shop – Hotel
* We pick you up from your hotel one by one.
KRW 140,000
4 People
Well-trained tour guide, Vehicle, Admission fee, Hotel Pick up service, Halal meal
Nami Island
Nami Island was used as shooting location in 2004; the drama is 'Winter Sonata'. It was the beginning of the Korean wave and it all started with an actor Mr. Bae. It was very popular from mid-age women in japan by reminding them of their precious 'first love' memories.
This island has been packed with tourists from all the countries. The big Korean wave brings a lot of tourist in Korea especially Nami Island every year. In this Island, even though variety of people has different languages from each country, they have the same feeling there, dreaming same thing in their mind. People come to Nami Island to see what they dream, what they want to see and they get satisfied.
Now, it's your turn to visit for your dreamy dream.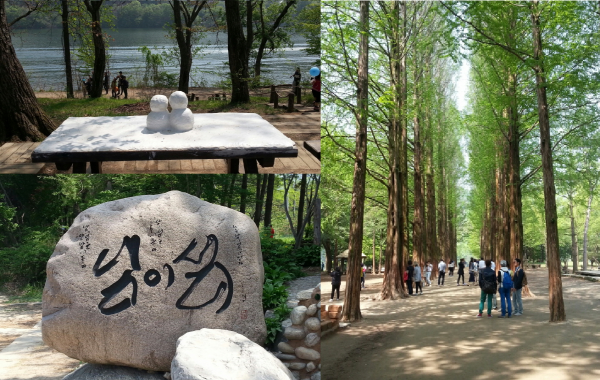 Nami Island
Let's take a walk along the "Forest of Sweethearts". Junsang and Yoojin kissed at the first in this forest.
Even there will be warm greetings from ostriches, rabbits, deer and other animals which live in the forest freely.
Namiseom Island was formed as a result of the construction of the Cheongpyeong Dam. It is a half moon shaped (462,809§³) isle, and on it is the grave of General Nami, who led a great victory against the rebels in the 13th year of the 7th king of the Joseon Dynasty, King Sejo (reign 1455 ~ 1468). Namiseom Island is 63 km away from Seoul in the direction of Chuncheon, and is famous for its beautiful tree lined roads. The island is 30 minutes away from Chuncheon and an hour away from suburbs of Seoul. Since it is not far from Seoul, many couples and families come to visit.
A special feature of Namiseom Island is that there are no telephone poles. This is because all electric wires were built underground to keep the natural feeling of the landscape. The complex is 553,560 square yards with chestnut trees and poplar trees around the isle. In the middle of the isle, there is a grass field about 316,320 square yards. It is composed of education and training facilities, camping sites, swimming pools and water-sports facilities for motorboats and water skiing. There is also a theme park with merry-go-rounds, a shooting range, roller skating rink, and there are lodging facilities such as resort villas and bungalows.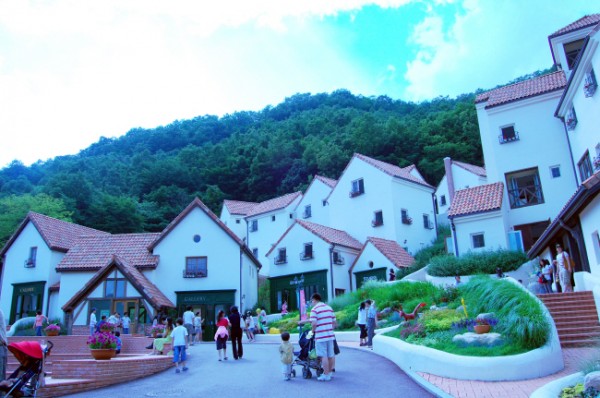 Petite France
Some of the places showed in this TV show have become very famous. This phenomenon is not happening for the first time in Korea, since there were a lot of super popular Korean Drama TV shows before. Recently, the drama 'My Love from the Star' was used as shooting location in 2014. It seems the next hot tourist attraction for a huge fan of this show is Petite France. It's the spot main characters could make sure of love to each other. The beautiful scene they made here couldn't have made without these unbelievably beautiful French village in Korea.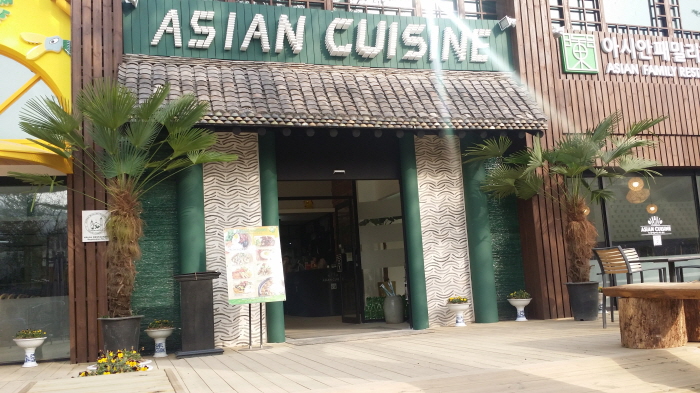 Asian Cuisine 'Dongmun',
The restaurant 'Dongmun' was officially certified by the KMF (The Korean Muslim Federation) and that is run by Muslim Koreans. They provide halal foods for the increasing number of Muslin visiting Nami Island, a popular tourist destination. This is the only place where you can enjoy halal Asian Cuisine in Nami-Island.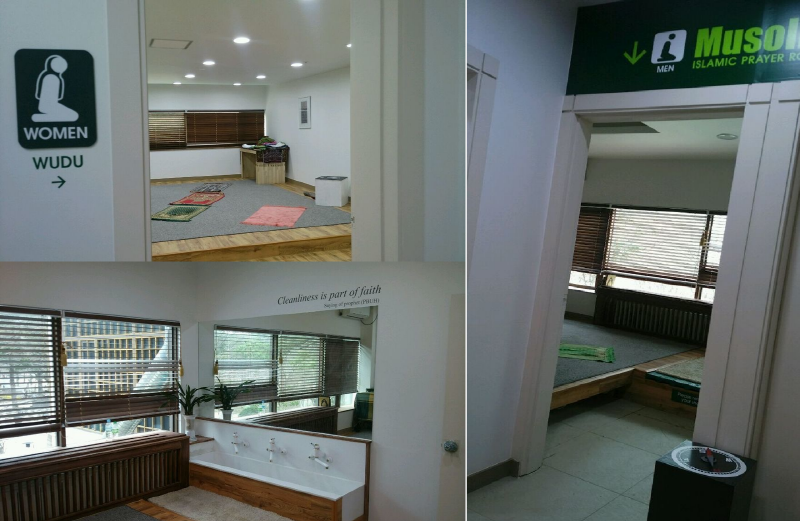 Prayer Hall
On the 'Dongmun' restaurant (2F), a prayer hall is prepared for Muslim. The hall is divided into Men and Women. There are also wash areas in the each hall. Before having lunch, you can pray here.
Our Muslim tour will be always customized for your convenient travel.
Tour Condition
* Child Fares : 30% Discount under 10 years of age
* If you cancel your reservation on tour day, you won't get a refund.
* We have no responsibility for your personal incidents and losses during all the tours.
* Pick up times may change depending on the traffic.
* All major credit cards are accepted at our travel agency.
.