TOUR DURATION
TOUR TIME
TOUR COURSE
1 Day
18:00 ~ 22:00
Hotel – Deoksu Palace – Seoul City Hall Plaza – Dongdaemun – Hotel
* We pick you up from your hotel one by one.
KRW 120,000 p/p (Min. 4 people)
*Except On Mondays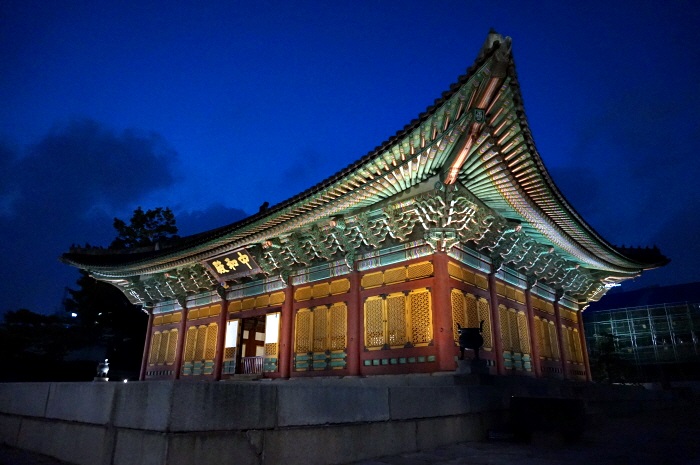 Deoksu Palace
Deoksugung palace is located right next to 'the Seoul City Hall' and the smallest one among many palaces in Seoul, so it's the place that office workers enjoy their free time after lunch.
Deoksugung palace looks smaller and unpopular than other palaces, but they are sharing our recent history (1897 ~ 1910), the name is 'Korean empire period'. That's why Deoksugung palace looks different from the other one such as 'Gyeongbok Palace', 'Changduck palace' and etc. The western style building called 'Seokjojeon Hall (built of stone)' reminds us of Greek temple.
In the night, Deoksugung palace invites you to a striking view of the harmony of Western and traditional Joseon architecture with splendid illuminations.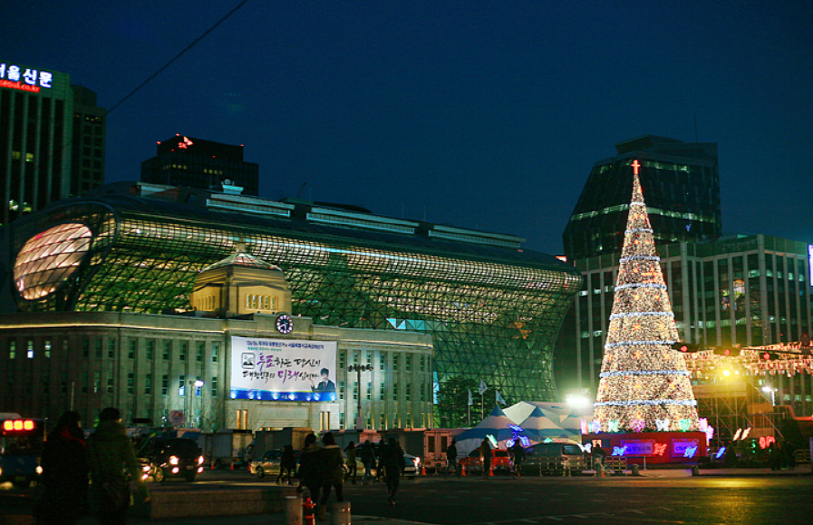 Seoul City Hall
It is an oval type natural grass plaza in front of Seoul City Hall. This space was reborn as the space for communication and citizen having free time & gathering. Variety of cultural festivals and events are held from Spring to Fall season, and it is changed to skate rink at winter. Fountains on the floor are popular among children during summer.
In the night, the lights from other buildings illuminates Seoul City Hall much more beautifully. Enjoy the striking view of the combination of green grass plaza in front of Seoul plaza with splendid lights from other buildings.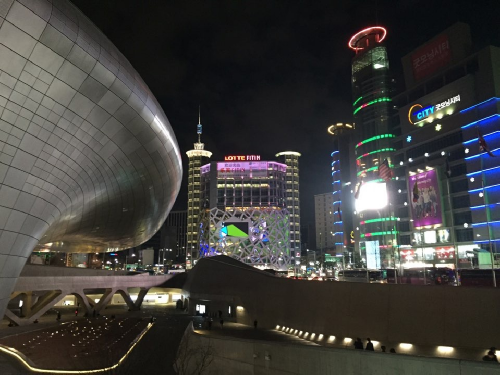 Dongdaemun
Dongdaemun is well-known as a landmark of South Korea's fashion hub and popular tourist destination. DDP (Dongdaemun Design Plaza) had constructed in 2013 in there and has been becoming one of a cultural center in Seoul as well.
You won't be disappointed with the night view of Dongdaemun. When night comes, the structure emits a brilliant light. The combination of shopping mall lights with DDP creates more wonderful night scenery.
it's a good opportunity to see one of wonderful night view in Seoul.
Tour Condition
– All the tours Include the guide, transportation, admission fee.
– Child fares: 30% DC under 10years of age.
– If you cancel your reservation on tour day. We will apply 100% cancellation fee to you.
– Some morning tours will be dropped off at Itaewon or city hall.
– We notice that We have no responsiblity for your personal incidents and losses during all the tours.
– We are stuck in a traffic jam the pick up service will be delayed.
– It is possible to pay all the tour fees by credit card.