Forest temples get immersed in autumn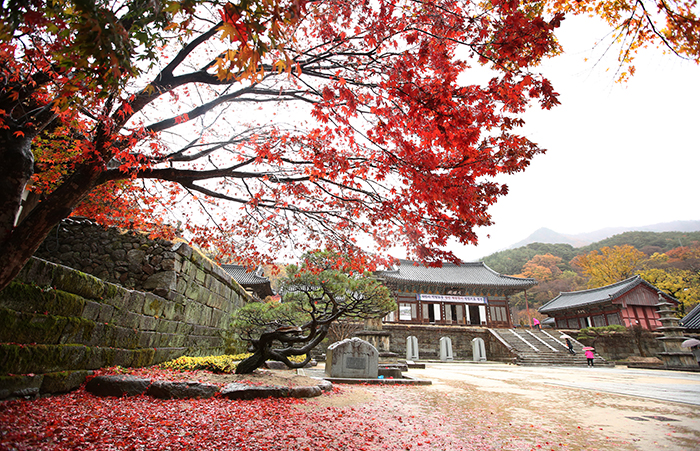 Maple leaves covered by an autumn rain color one corner of Hwaeomsa Temple. Located near Jirisan Mountain, the temple is known for its red, orange and yellow autumn leaves.
A late autumn rain blew off the leaves and hurried winter's arrival. Visitors to the forested temple realized that autumn was fading before their eyes as they saw the leaves, blown about in the wind and the rain, fall to the ground.
On Oct. 13, rain blew across the nation and Jirisan Mountain was no exception.
The precipitation washed the roofs of Hwaeomsa Temple and Cheoneunsa Temple, two old religious sites located on the lower slopes of the mountain, and rhythmically dripped from temple eaves. Other raindrops hovered on empty tree branches where the leaves had all already fallen.
As if they didn't want autumn to fade, visitors to the two ancient temples, despite the autumn rain, took pictures of the calm and quiet temple grounds, with autumn leaves in the background whose color had been deepened by the rain.
By Jeon Han, Chang Iou-chung
Korea.net Staff Writers
Photos: Jeon Han
hanjeon@korea.kr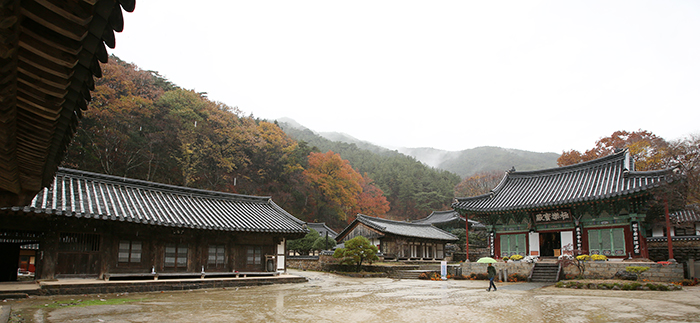 Cheoneunsa Temple, founded in 828, is one of the three temples near Jirisan Mountain, along with Hwaeomsa Temple and Ssanggyesa Temple.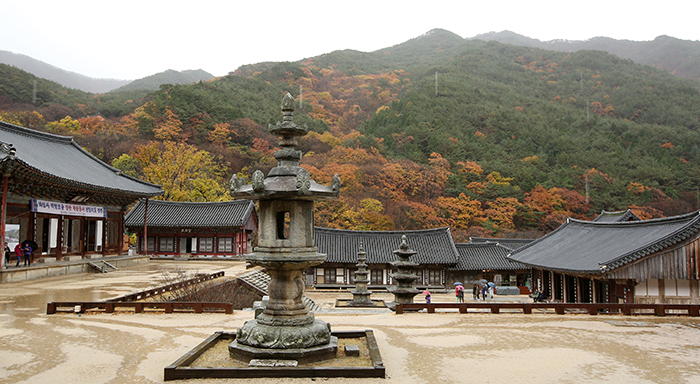 Pairs of hearty individuals visit Hwaeomsa Temple despite the cold, wet weather, and enjoy the last few days of autumn.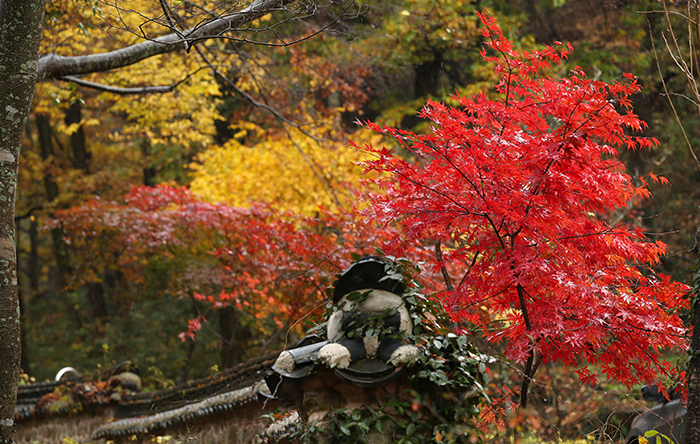 The rain at Cheoneunsa Temple deepens the red, orange and yellow of the autumn leaves.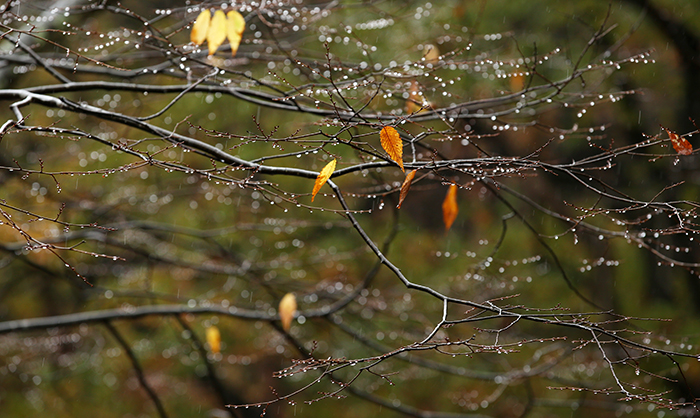 As the rain falls, raindrops perch on the bare branches where the leaves used to be.
The dripping rain is never ending as it falls from the eaves at Hwaeomsa Temple.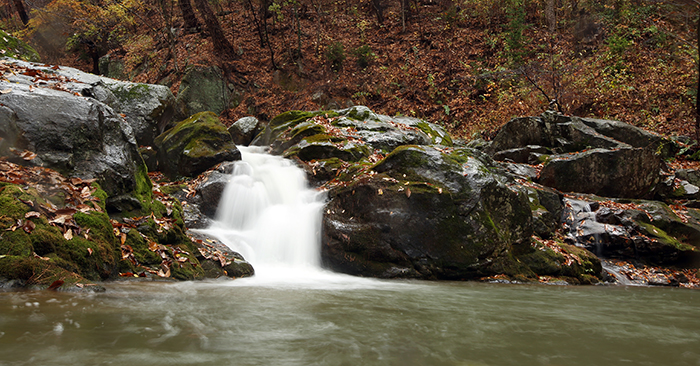 Clean and clear water flows from Jirisan Mountain down through the valley near Cheoneunsa Temple.
RELATED TOUR
Mt. Myogaksa Daily Temple Stay
Buddhist Tour(Johyesa&Bongeunsa Temple)