The Little France In Korea: Petite France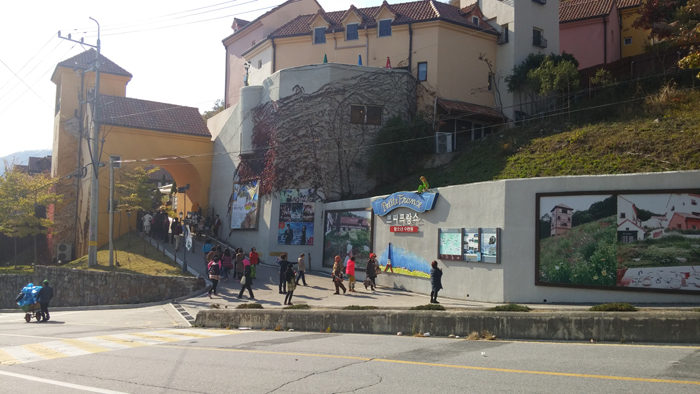 The entrance of Petite France
I visited Petite France in Gapyeong located on the east side of Seoul which is well known for Korean drama location, especially 'My Love From The Star'. Being recently broadcast My Love From The Star was a big hit around the world and that is why Petite France has been one of the tourist attractions loved by foreign tourists. The drama scene that the hero of the drama Kim Soo-hyun confessed his love to the heroine Jun Ji-hyun and kissed her was filmed and it is the reason that many tourists love this place.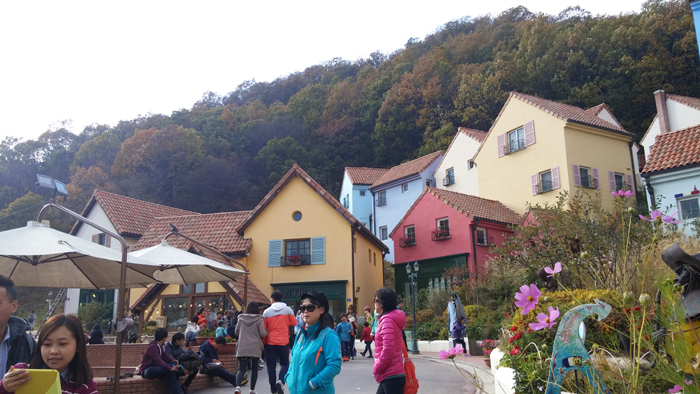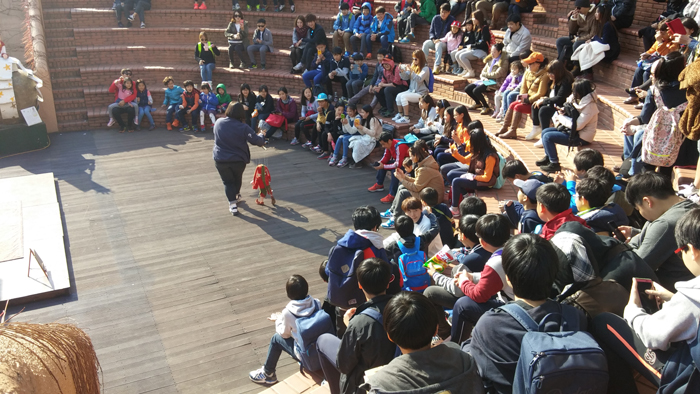 A puppet show was being performed in the auditorium.
Actually, Petite France was constructed with a Petite France motif in Strasbourg, with its rambling network of medieval streets. The little village in Korea worth being visited to feel France.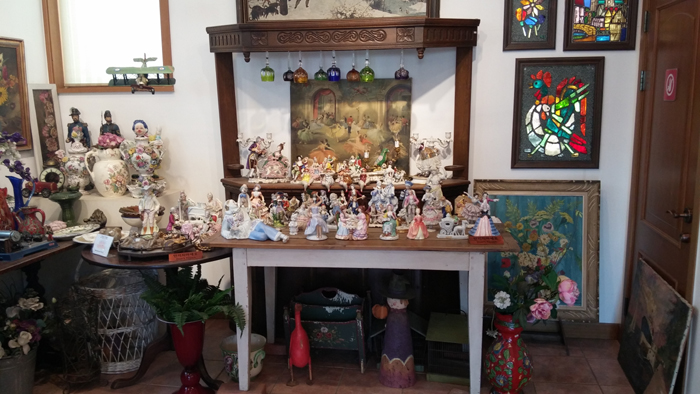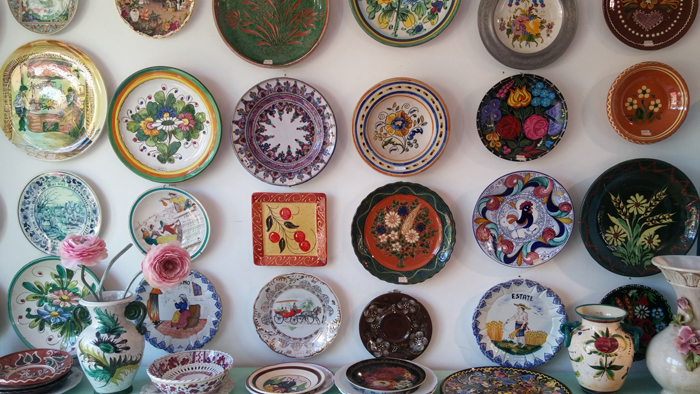 Inside the houses we can see a lot of antiques which is really imported from France to make impression of France better.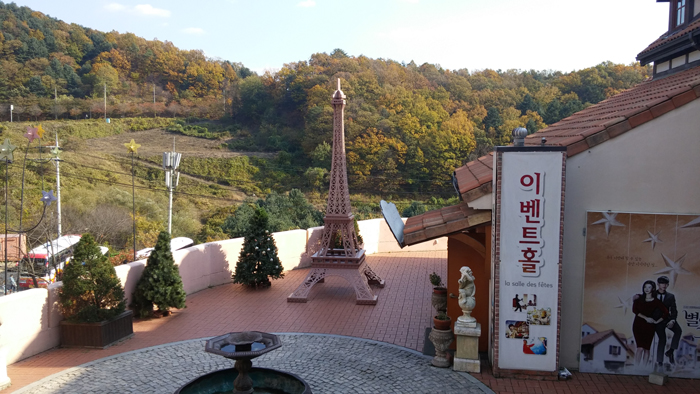 The symbol of France, the Eiffel Tower. They made Little Eiffel Tower.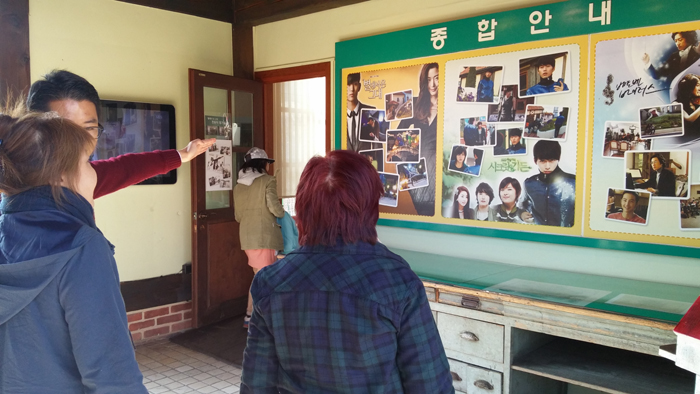 Besides My Love From The Star, Secret Garden and Beethoven Virus was filmed in Petite France. Thanks to that, many Korean tourists visit here every year.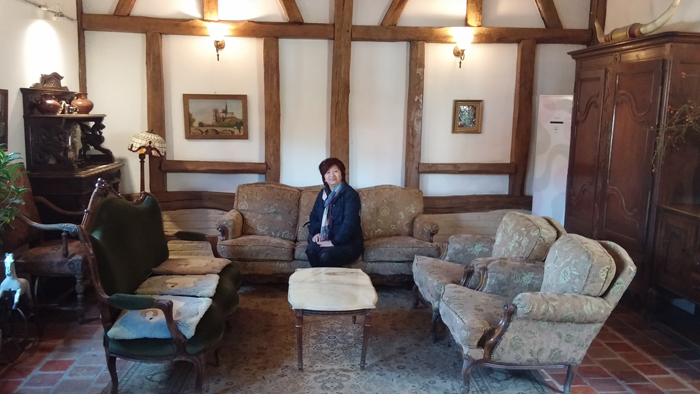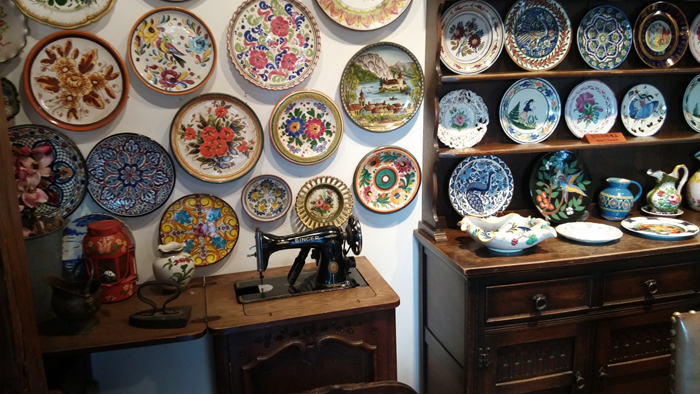 A French traditional House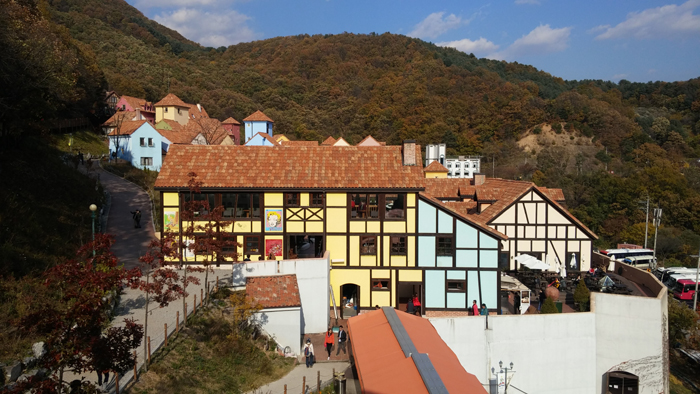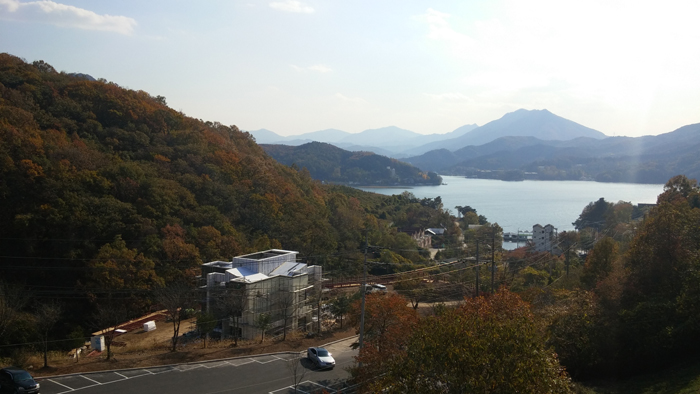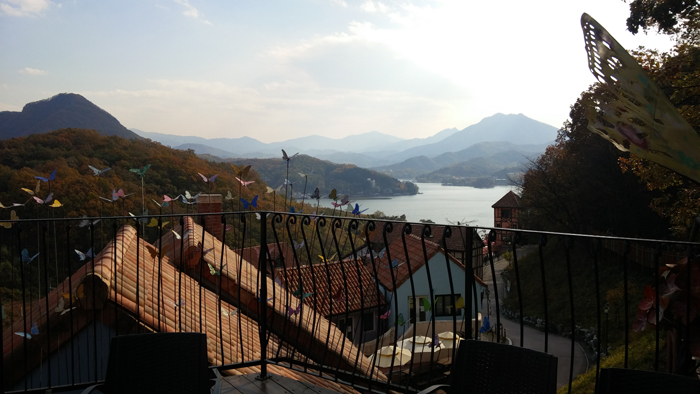 Buk(North)han River and the woods with autumn colors on the observatory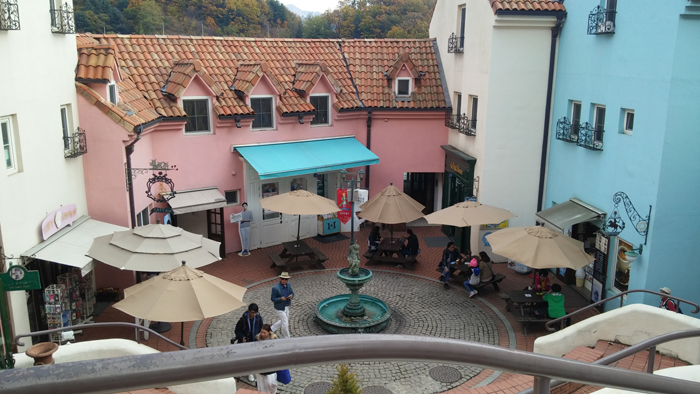 Around the fountain there are some terraces to sit on for a cup of coffee.
My Love From The Star Tour course is one of the best tour courses that tourists visit especially in autumn and winter. If you want to experience the place where you watched the drama or to feel France in Korea it is recommendable to visit at least once. I hope you make special memories here with us.
This is the end of my posting and thanks a lot for reading my humble writing.
RELATED TOUR
Winter Sonata Tour
My Love From The Star Tour
Teddy Lee
Photos by Teddy Lee
www.koreatourinformation.com Staff Writer
mail@koreatourinformation.com