Pyeongchang Trout Festival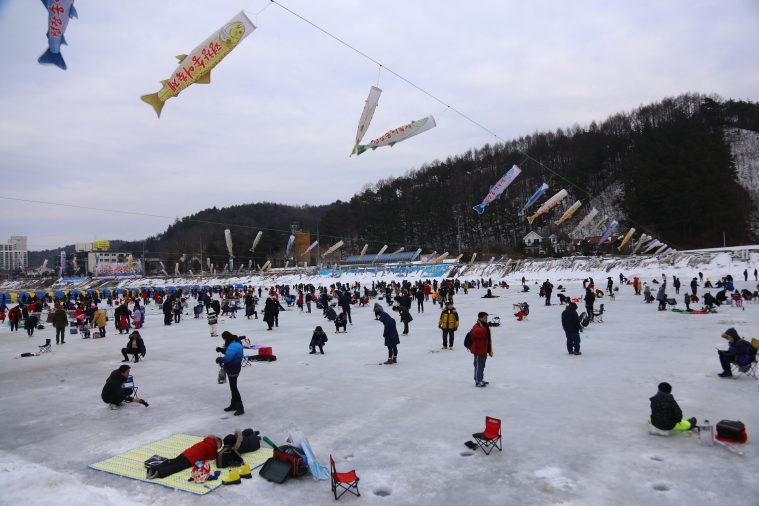 Pyeongchang, one of the host cities for the PyeongChang 2018 Olympic and Paralympic Winter Games next year, is inviting tourists to its annual trout festival to celebrate this delicious seasonal delicacy.
Visitors can catch trout inside a tent, out on the ice or from a pool. The fish can be grilled or eaten raw onsite.
There will be other winter activities, too, such as sledding, ice sledding, ice skating, snow rafting, ice cycling and driving ice carts, all available for tourists to enjoy.
See you there.
Period
Dec. 22, 2017 ~ Feb. 25, 2018
Location
Odaecheon Stream
3562, Gyeonggang-ro, Pyeongchang-gun, Gangwon-do
Contact
+82-33-336-4000
Transportation
[Bus]
From Seoul Nambu Bus Terminal or Dong Seoul Bus Terminal, take a bus to Jinbu.
From Jinbu Bus Terminal, the festival site is 5-minutes walk away
Website
https://www.festival700.or.kr/ (Korean only)
Map