K-pop star brings Baekje to the world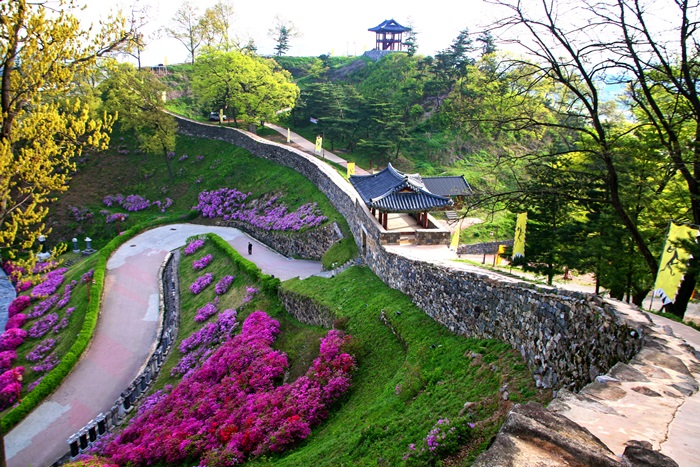 The Gongsanseong Fortress is a historic site in Gongju, Chungcheongnam-do Province, that was added to the UNESCO World Heritage list in July 2015.
By Kim Eun-young and Kim Young Shin
Photos = Gongju-si City Government
The Gongsanseong Fortress (공산성, 公山城) and the royal tombs in Songsan-ri (송산리 고분군, 宋山里 古墳群) are both located in Gongju-si City, Chungcheongnam-do Province. They are part of the broader Baekje Historic Areas, one of the inscribed UNESCO World Heritage sites in Korea.
The Baekje Historic Areas were designated as a UNESCO World Heritage site in July 2015 for showing the relationship among the ancient kingdoms of Korea, China and Japan that triggered architectural developments and the spread of Buddhism.
The archaeological sites and buildings of the Baekje Historic Areas are also valuable because they show some unique architectural technology of the times and they represent a certain aesthetic that can only be seen in the ancient kingdom.
Consisting of eight historic sites, the Baekje Historic Areas are spread across Gongju and Buyeo-gun County in Chungcheongnam-do Province and Iksan-si City in Jeollabuk-do Province.
Baekje history can be divided into three parts: the Hanseong period (18 B.C.-A.D. 475), the Ungjin period (475-538) and the Sabi period (538-660).
The Gongsanseong Fortress and royal tombs at Songsan-ri were built in the Ungjin period (475-538) when Baekje was home to a rich and vibrant society that was a combination of traditions from both northern and southern regions.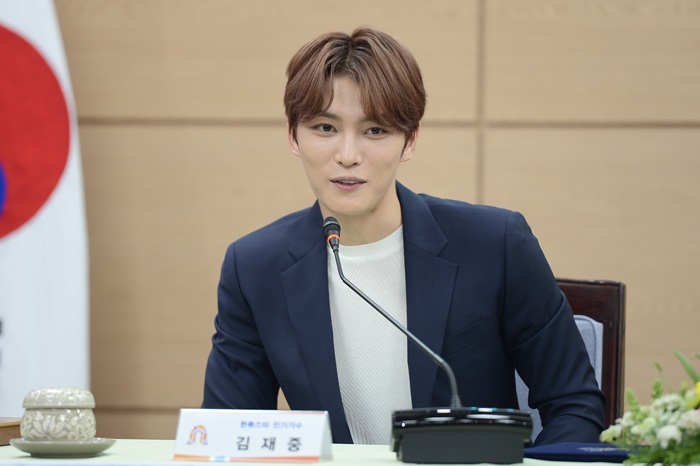 Singer and actor Kim Jae Joong promotes cultural heritage sites in Gongju and the Baekje Cultural Festival, as he was designated as an honorary ambassador on April 19.
The Baekje Cultural Festival celebrates Baekje history, a legacy as grand as Goguryeo's and as luxurious as Silla's, thanks to the fact that, among the three main ancient Korean kingdoms, Baekje was the most engaged in overseas trade with ancient Chinese and Japanese kingdoms. This year is the 63rd year the festival is being held.
The Gongju-si City Government appointed Kim Jae Joong, a member of the pop group JYJ, as an honorary ambassador for Gongju and the Baekje Cultural Festival on April 19, prior to the festival's opening ceremony on Sept. 28.
"It is meaningful for me to contribute to the development of Gongju-si City, where I was born and raised," said Kim Jae Joong. "I will do my best to draw more attention to Gongju and to the Baekje Cultural Festival from all around the world."
More information about the festival can be found at the site below.
English: https://www.baekje.org/html/en/
Chinese: https://www.baekje.org/html/cn/
Japanese: https://www.baekje.org/html/jp/
RELATED TOUR 
Gongju & Buyeo Tour