The goblin that took Korea by storm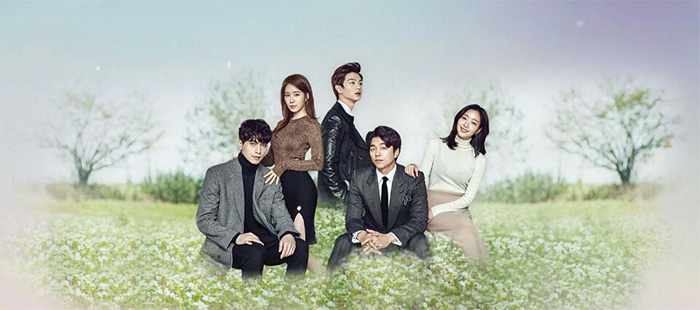 Have you heard of the Korean TV show "Guardian: The Lonely and Great God" (도깨비)? We're guessing you might have. It was such a big hit in Korea. Want some proof? It got a very high viewing rate for a program on a cable channel. It started with a one-digit rating, increasing to a two-digit rating as more episodes came out, and even hitting more than 20 percent rating on its final episode. That's considered very rare, even for Korea's big three television channels. The TV show's soundtrack is topping the charts, too, not just one or two songs, but most of the songs. All the merchandise related to the show is sold-out and are some of the best-selling merchandise out there.
What genre is the TV show? Well… that's a bit hard to answer. It is the first of its kind from the writer of this screenplay, Kim Eun-sook. She's the same writer behind another famous show, "Descendants of the Sun" (태양의 후예). "Guardian: The Lonely and Great God" is a fantasy romance with an ounce of historical twists, pounds of comedy, a right dose of action, a pint of heart-wrenching moments and a slight touch of horror.
So what happens when two Korea.net honorary reporters, who are passionate about this show, meet up? Collaboration! Inspired by this TV show, we ended up writing an unusual article. Come and join us in our interview-slash-conversation.
– Meet the two Korea.net honorary reporters who are huge fans of "Guardian: The Lonely and Great God."
Lalien: Greetings, everybody! I'm Lalien from the Philippines, but I'm currently living in the beautiful country of Korea. I've been married to an awesome Korean man for almost seven years now. When the very first Korean TV shows aired in the Philippines in the early 2000s, I was smitten by them. From then on, an interest about Korea sparked in my heart and it grew bigger and bigger. I fell in love with its society, music and language. Little did I know that I was destined to meet, fall in love and marry a Korean!
Yostina: Hello, everyone. I'm Yostina. I'm from Egypt. I work as an online freelance graphic designer. My passion for Korea started in 2013 when I watched the first Korean TV show of my life, which was "Boys Over Flowers" (꽃보다 남자). I fell in love with Korea because of it, especially Korean soap operas, K-pop music and soap opera soundtracks. That's why I applied to be a Korea.net honorary reporter this year, to learn more about Korean media and to introduce this beautiful country to my own country and to the world.
So, without further ado, let's get you all excited to watch this great soap opera.
– What was your first impression of the show?
Lalien: At first, I thought it was pretty boring. A dear friend of mine strongly recommended this show and out of friendship, I tried to watch it. I found the first two episodes slightly unappealing, but as I continued to watch it, I caught myself smiling broadly and got very immersed in each episode. One day, I just woke up finding myself fully captivated by this show. I can never thank my friend enough for recommending "Guardian: The Lonely and Great God" to me. I would have missed half of my life if I hadn't watched it.
Yostina: I first saw glimpses of the show on Facebook and thought it was a comedy, but as I watched, I realized it's an all-in-one soap opera, as my friend Lalien said. It's fantasy, historic, action, tragedy, comedy and romance. Don't ask me how, but it is and they pull it off very, very well.
– So what is the show all about?
Lalien: Well, it all started with this man who… Wait! I'll let Yostina tell you about it.Ha-ha-ha.
Yostina: Ha-ha-ha. I'll never tell you that in detail, but — in short — it's about a Goryeo army general who was betrayed and killed with a sword and turned into a type of goblin or mystical critter. He lives forever, watching all his loved ones die one after another, unless he can find a bride. Only the goblin's bride can see the sword and pull it out of him so that he can return into nothingness and be at peace. However, things don't go quite as planned. He meets a bride after 900 years and they fall deeply in love. Now, the dilemma starts. If she pulls out the sword, he will die. If she doesn't, she will die. Destiny is the only question they face, and it's up to them to look for an answer. Will they be able to have a happy ending?
– What do you personally like about it?
Lalien: To be honest, until now I still don't know what I personally like about it. Isn't this true love? Ha-ha-ha. Loving something without any definite reason. Hmmm… Maybe it's the unlikely friendship between the goblin and the Grim Reaper, or the funny trio between the goblin, Deokhwa and the Grim Reaper. We need to make special mention of Secretary Kim because he's really funny as well. Maybe it's the against-all-odds love story of Kim Shin and Ji Eun-tak, or the adorably cute couple of Kim Woo-bin and Sunny. Oh, seriously! I really don't know. I guess I have to watch it for — like — a thousand times to figure it out.
Yostina: For me, it's the all-in-one concept. I can't believe how they pulled it off with so many genres. Also, the story is brilliant. I mostly liked the romance, tragedy and comedy. In my opinion, it displays the emotional variety we each experience in our lives. We all have romantic moments, sad moments, funny moments, historical moments and maybe some action and horror. Don't we? I also like the soundtrack very much. It's so beautiful and epic. However, I'm guessing that the most important reason for me is that it's charged with emotion, specifically vulnerable male emotions. In many Korean TV shows, you find both men and women crying with heart wrenching cries and they are very emotionally vulnerable, which makes you feel the character as if it was your own self; as if the events that happened in that character's life happened in your own life. The acting, along with the music, the way the scenes are shot, and also the graphics make you reach that point. It's not just for the sad moments, but also for the happy moments, too. That's the reason why Korean TV shows are so powerful, in my opinion.
– Have you learned something new from this show?
Lalien: Oh, a lot! I really like watching Korean TV because every now and then I learn a lot of new words and expressions. In this show, I have two favorites: chisahada (치사하다) and jugyeobeorida (죽여버리다). Chisahada is used to describe a person who acts cheaply or meanly. For example, if you ask a favor of someone who's capable of doing it, but they decline to do so, you can tell that person that they are, "너무 치사해!" On the other hand, jugyeobeorida means to kill someone. I know this is… err… not a very positive expression, but I heard it a lot from the two female lead actresses. They didn't literally mean to kill someone. They used it to express their annoyance. Lately, I say, "Neomu-chisahae," (That's very mean of you!) and, "Jugyeo-beorilkka?" (Will I kill you?) a lot. Oh, please don't get me wrong! I just use them to tease my husband.
Yostina: Yes, of course. You know in modern day Korea women call their older brothers and male friends oppa (오빠). Since this show has a bit of history in it, I learned the word orabeoni (오라버니), which is the equivalent of oppa from Goryeo. Also, I learned the expression chamna (참나), which means, "geeze," and you use it when you're fed up or angry at something.
– Why do you think this TV show is such a big hit?
Lalien: I'm not really sure what makes it a big hit. Is it the story? This kind of story has never been told before on Korean television. Is it the script? Oh, it's very well written. There are a lot of romantic conversations that would capture your heart, and tons of funny lines that would make you laugh. Is it the actors? Their performance is simply outstanding, no doubt about that! Is it the soundtrack? The songs and lyrics, if you can understand them, are perfectly matched and timed to each scene, making the watching experience more captivating and more moving. Is it the computer-generated imagery (CGI)? At one point, the goblin's CGI becomes news in Korea. The CGI was so impressive and many people commented that it's of the same quality as CGI you can find in the movies. There's something special in this show that I can't exactly point out. It tackles love, friendship, forgiveness, believing in destiny and choosing your own destiny. Watching this show is like riding on a boat: feeling the movement of the waves of the vast ocean as it makes you high with witty comedy and romance, then brings you down with each character's tragedies. Like the waves, those highs and lows are well orchestrated and that what's make it mysteriously beautiful.
Yostina: I'm also not sure, but I will tell you what made it a hit for me. It's the extreme emotions, the many genres, the soundtrack, the story, the graphics, the cinematography itself, like the camera angles, and such. In short, everything.
– How were you inspired by this show?
Lalien: This show fueled my desire to learn more about Korean. Because of this TV show, I spend three hours in the library every day after work learning Korean grammar. Then, I re-watch this show again and I feel so happy whenever I recognize the use of some grammar that I've learned. I also purchased the books of poems used in the show and I enjoyed reading Korean poems for the first time. I also have the novel of this show and that helps with learning Korean a makes it a hundred times more interesting. Every day I'm learning something new from those. Also, watching the show is a good way for me to practice my Korean listening.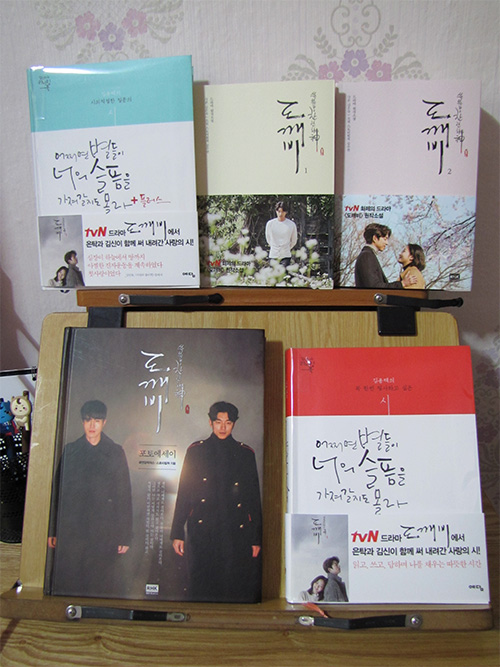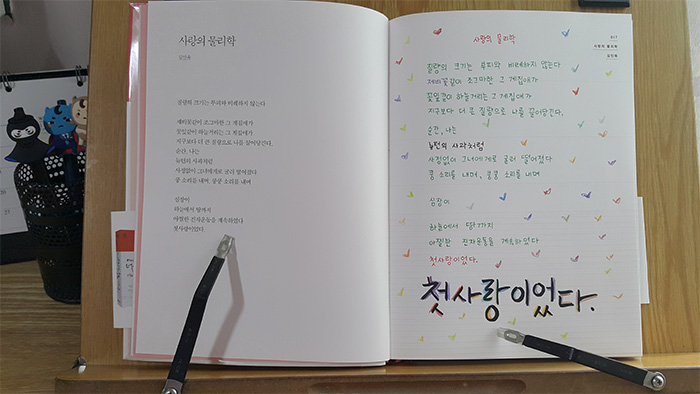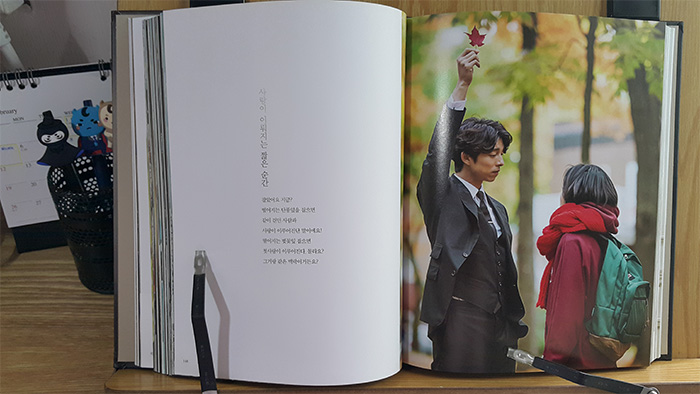 A lot of photo essays and novels about the show are now bring published, thanks to its huge popularity.
Yostina: This TV show made me think of the supernatural powers that we humans have. You know? Whenever we're determined to achieve something, we achieve it by thinking positively and setting our intentions to it. I believe in positive thinking to achieve the impossible. Destiny is not a predetermined thing for me. I choose what I want for my life. Also, since I'm a graphic designer and I like doing photo manipulations very much, I was inspired to make fan art of moments from the show that I felt needed to be remembered. So I made some fan art of the five main characters. With the help of my friend Lalien, we've chosen the screenshots based on an important emotional moment in each of the characters' lives. Here they are.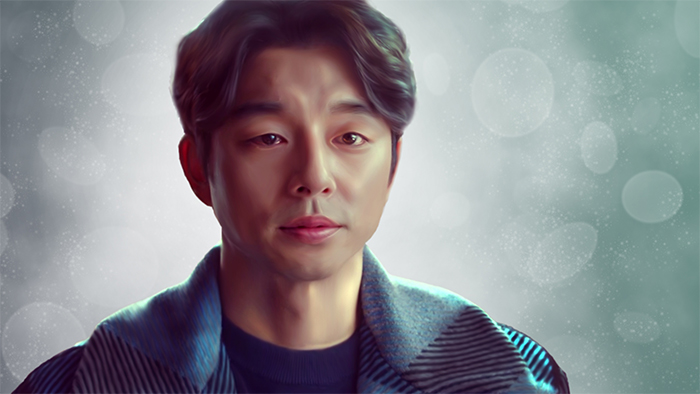 Gong Yoo as Kim Shin, the goblin. This fan art is called 'The Decision I Made for You.'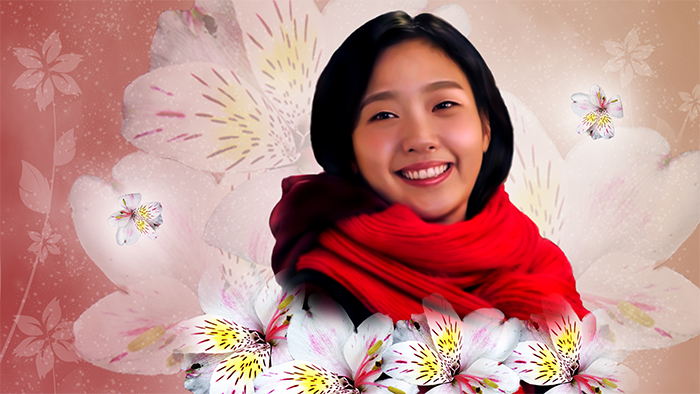 Sweet Kim Go-eun as sweet Ji Eun-tak. This moment shows the cheerfulness of Ji Eun-tak.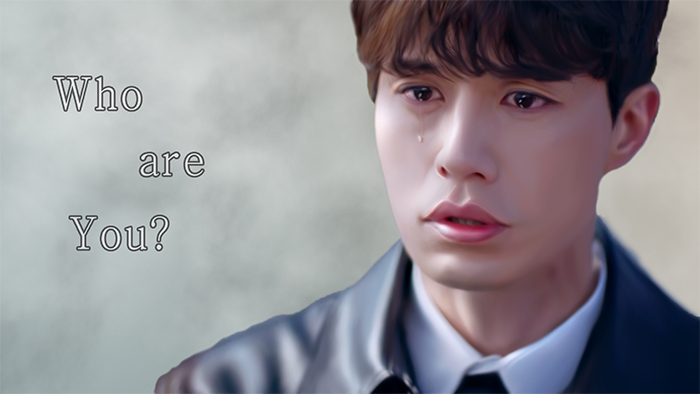 Lee Dong-wook as the Grim Reaper. 'Who are you?'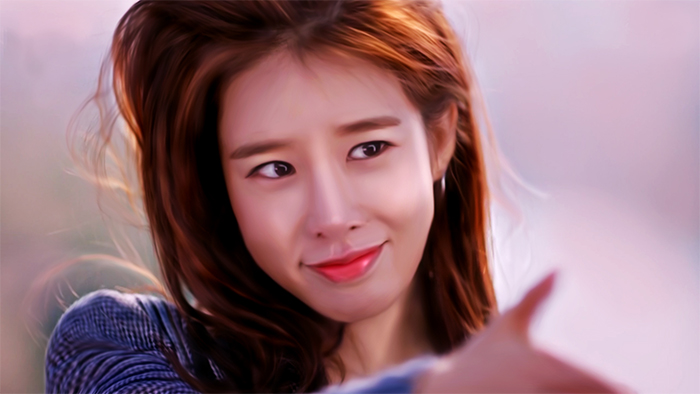 Sweet Yoo In-na as Sweet Sunny. 'I'm Sunny.'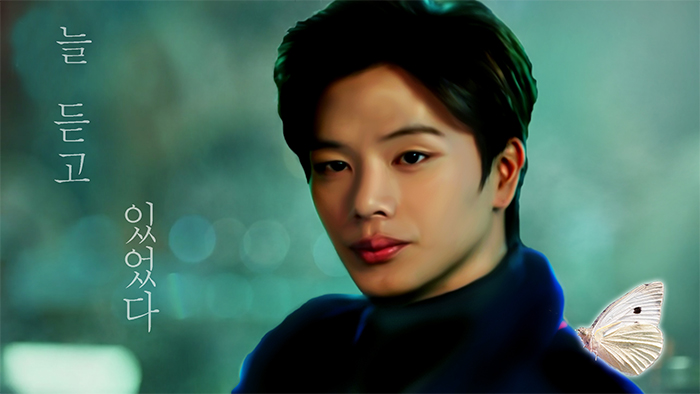 Pop group BtoB's Yook Sung-jae as Yoo Deok-hwa. 'I was always listening.'
Of course, there are many, many important emotional moments in the show, but I had to pick one for each character that won't spoil the plot too much for you.
Lalien: Wow! Yostina, those are awesome pictures! I love how you brought out more emotion from those screenshots! They're all really amazing!
Yostina: Thanks, Lalien. You helped me pick out the screenshots.
Lalien: Well, guys, what do you think about "Guardian: The Lonely and Great God"? That's the question we give you. It's up to you to give us your answers. Ha-ha-ha! That sounds familiar. You'll know what I mean when you watch the show.
Yostina: I hope we've made everyone want to watch the show. So please, everyone, do let us know in the comments section your answers to our question. You can also share with us your thoughts and/ or opinion about the show if you've already seen it, without spoiling too much for the others, please. Or, if you're going to watch the show, please tell us what you think of it after you finish. Thank you for allowing us to brain wash you into watching "Guardian: The Lonely and Great God." Ha-ha-ha.
By Yostina Wasef, Lalien Guillen
Korea.net Honorary Reporters
Photos: Lalien Guillen, tvN, https://www.facebook.com/tvNdokebi/
Fan art: Yostina Wasef
https://koreanetblog.blogspot.kr/2017/03/the-goblin-that-took-korea-by-storm.html
[Related Tour]
Goblin Tour – "Guardian: The Lonely and Great God"
Bukchon Hanok Village Tour
Yongpyong or Phoenix Park Resort Ski Tour