Goblin Tour – "Guardian: The Lonely and Great God"
Minimum Pax: 4
Time Required: 2 Night 3 Days
Course:
Day 1
Pick up at Meeting place – Unhyeonggung Palace – Angukdong / Bukchon Hanok Village / Deoksugung Stone Wall Walkway, Seoullo7017 – Transfer to Gangwon province – Hotel
Day 2
Hotel – Jumunjin Breakwater – Yongpyong Ski Resort (Ride Gondola) – Woljeongsa Temple (Temple Stay : 1N2D overnight)
Day 3
Woljeongsa Temple (Temple Stay : 1N2D overnight) – Nami Island – Petite France – DDP – Drop off at Seoul Station
** Meeting place **
Hongik Univ. Subway Station Exit No 3
City Hall Station Exit No 6
Seoul Station Exit No 1
Drop place will be only Seoul Station
Angukdong / Bukchon Hanok Village
Surrounded by Gyeongbokgung(Palace), Changdeokgung(Palace) and Jongmyo Royal Shrine, Bukchon is a residential area in Seoul with countless hanoks(traditional Korean houses). Bukchon is also called "the street museum in the urban core," having many historical spots and cultural heritage sites.
Since it is located in the northern part of Cheonggyecheon and Jongno, people named this area Bukchon, which means northern village. In the village, there are Gahoe-dong, Songhyeon-dong and Samcheong-dong, whose names evoke affection in all Seoulites.
– Goblin (Drama – 2016): Filming Locations – [Photos: tvN, Naver modoo]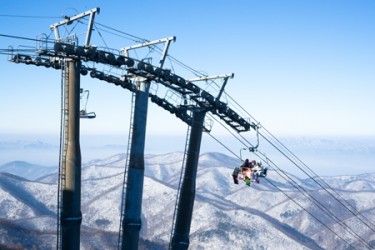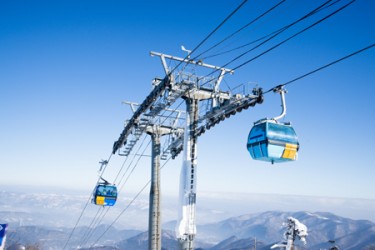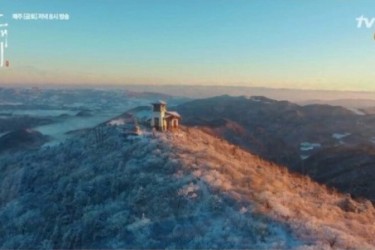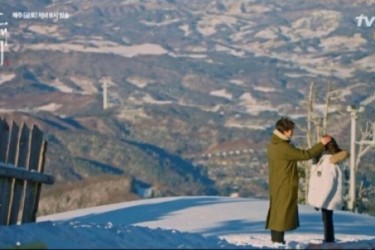 Yongpyong Resort
Yongpyong Resort has a total 31 slopes 6 of which are FIS approved for international competitions. Night skiing is offered on 8 slopes. It also offer cross-country skiing facility, trail and rental of ski equipment. It have 14 lifts and 1 gondola with a total lifting capacity of 25,000 skiers/hour.
[Photos: tvN, MyAsianTV, Dramabeans]
Goblin Tour – "Guardian: The Lonely and Great God"
Minimum Pax: 4
Time Required: 2 Night 3 Days
Course:
Day 1
Pick up at Meeting place – Unhyeonggung Palace – Angukdong / Bukchon Hanok Village / Deoksugung Stone Wall Walkway, Seoullo7017 – Transfer to Gangwon province – Hotel
Day 2
Hotel – Jumunjin Breakwater – Yongpyong Ski Resort (Ride Gondola) – Woljeongsa Temple (Temple Stay : 1N2D overnight)
Day 3
Woljeongsa Temple (Temple Stay : 1N2D overnight) – Nami Island – Petite France – DDP – Drop off at Seoul Station
** Meeting place **
Hongik Univ. Subway Station Exit No 3
City Hall Station Exit No 6
Seoul Station Exit No 1
Drop place will be only Seoul Station
The Important Notice for Tour Reservation
– Please enter your hotel information (such as Hotel name, room number and hotel number) and E-mail address for efficient pick up on the tour day.
– After the reservation, you will receive a confirmation E-mail about the pick-up time and tour information. If you didn't receive it in 3 days, please remind us to mail@koreatourinformation.com.
Tour Condition
– All the tour includes a tour guide, Transportation (except for walking tour) and admission fee.
– Child Fare: 10 to 30% discount under 10 years old
– If you cancel your reservation on the tour day, 100% cancellation fee will be charged.
– In the morning tour, we drop off all guests at Seoul City Hall.
– We have no responsibility for your personal incidents and losses during all the tour.
– Pick up time might be changed depending on the traffic conditions.
– All major credit cards are accepted in our travel agency.