Seoul National Cemetery Event with weeping cherry blossoms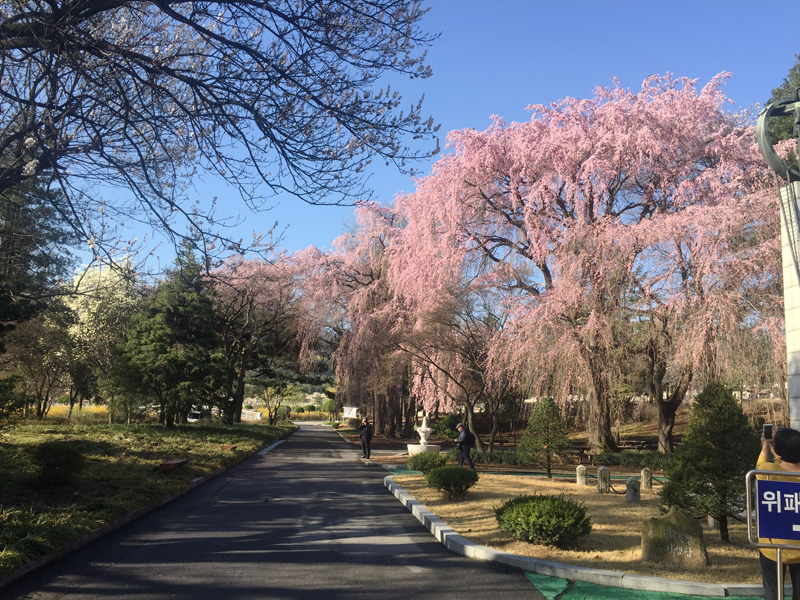 The Seoul National Cemetery hosts a spring event when weeping cherry blossoms that symbolize the protection of the nation are in full bloom. With the particularely pink petals and the branches haning down, the weeping cherry blossoms in the cemetery make people pay respect to the souls of all the patriots and solemn one's mind. The festival is held in every April with varied sightseeing activities to enjoy weeping cherry blossoms fully.
Period
April 9 to April 15, 2016
Location
Gyeoreeolmadang Plaza in Seoul National Cemetery
210, Hyeonchung-ro, Dongjak-gu, Seoul
Contact
1330 Travel Hotline: +82-2-1330 (Korean, English, Japanese, Chinese)
For more info: +82-2-826-6251
Transportation
[Subway] Dongjak Station (Seoul Subway Line 9), Exit 2 or 4.
Website
https://www.snmb.mil.kr (Korean, English)
MAP