Ilsan Hanok Village Jeongwa Light Festival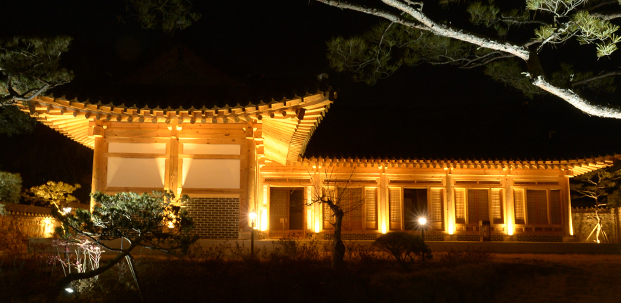 Ilsan Hanok Village displays Korea's time-honoured values and charms by well-preserving hanok complexes that are made mainly by traditional building materials, such as jeongwa. Almost the entire ground is constructed and decorated with these wooden materials, of which naturally gives the hanok village the natural hues and unique essence in making the light festival even more beautiful than it is originally.
According to experts, jeonghwa lives over 1,000 years and last equally the same period after they're made into contructional pieces. Therefore, hanok houses can preserve its cultural heritages for more than 100 decades. Ilsan Hanok Village, in particular, also houses the lumbermill, helping visitors to understand how these artifacts are coming to alive and preserved.
Period
Oct.24, 2015 – Feb. 29, 2016
Address
Ilsan Hanok Village Complex
395-9, Sarihyeon-dong, Ilsandong-gu, Goyang-si, Gyeonggi-do
Telephone
+82-2-1330 (Travel Hotline)
Transportation
Wondang Station (Seoul Subway Line 3)
Take a taxi to Ilsan Hanok Village for about 20-min.
Homepage
blog.naver.com/jw9691407
(Korean)
MAP