Enjoy 2016 with festivals nationwide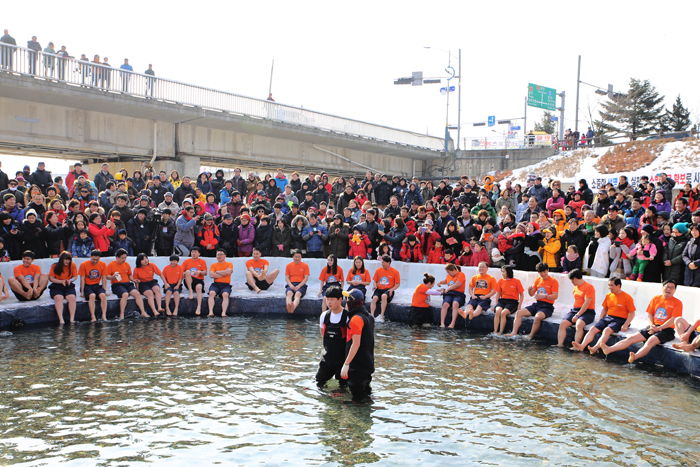 Children catch trout by hand at the Hwacheon sancheoneo, or trout, festival in January 2015. The festival,
one of the best-known winter festivals in Korea, has been named one of the three best festivals for 2016.
The Hwacheon Sancheoneo Festival, the Gimje Horizon Festival and the Jarasum International Jazz Festival have been named as the three best festivals of 2016, among the 43 "cultural and touristic festivals" listed by the Ministry of Culture, Sports and Tourism. Each year, the Korean government releases a list of tourist attractions and festivals held nationwide and guarantees them as being "cultural and touristic festivals."
With 2015 marking the 20th anniversary of such a system of guarantees, the ministry has extended its support for the top 20 festivals on the list, while cutting support and encouraging competition among the promising festivals lower down on the list.
The Hwacheon Sancheoneo Festival, the earliest festival on the list, held in January this year, is one of the most well-known winter festivals. It has been held every January since 2003. Visitors can catch trout with their hands in a pool and can enjoy ice fishing as well. Other winter activities, including sledge rides and bob sleighs, give visitors an opportunity to enjoy the season in the midst of cold weather.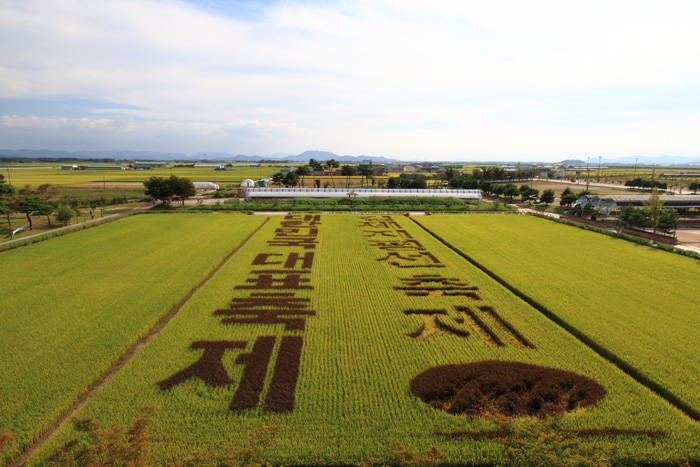 The Gimje Horizon Festival, another one of the government's top festivals this year, allows visitors to enjoy rural
Korean traditions and the abundance of the harvest season.
The Gimje Horizon Festival is held amidst fields shining with ripe, golden rice, and provides an opportunity to experience rural traditions and games, such as nongak, farmers' music, and a traditional tug of war that wishes for a rich harvest. Rural life can be seen first-hand during the festival held in the open fields of Gimje, a town known for its plains, in Jeollabuk-do (North Jeolla Province).
The Jarasum International Jazz Festival is held in Gapyeong around the peak of autumn, featuring all types of jazz and other styles of music. The festival will celebrate its 13th year this year with a variety of jazz musicians from around the world. It was named for the first time this year as one of the three best festivals in Korea.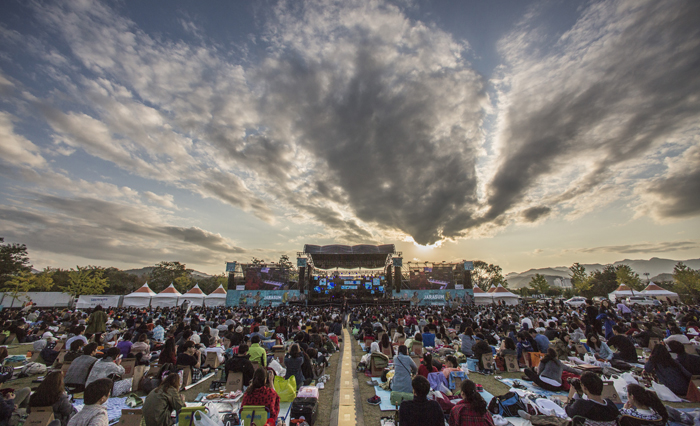 "Festivals in local communities contribute to the success of those communities' culture and help to form solidarity. Our 'cultural and touristic festivals' list will help strengthen the culture and image of each community, contribute to the growth of local communities and encourage the domestic tourism industry," said an official from the ministry. Finally, the ministry has pledged to provide more proactive and systematic support for the nation's festivals as we progress into 2016.
By Chang Iou-chung
Korea.net Staff Writer
Photos: Korea Tourism Organization, Organizing Office of the Jarasum International Jazz Festival
icchang@korea.kr