The most unforgettable experiences: Camellia Hill in Jeju Island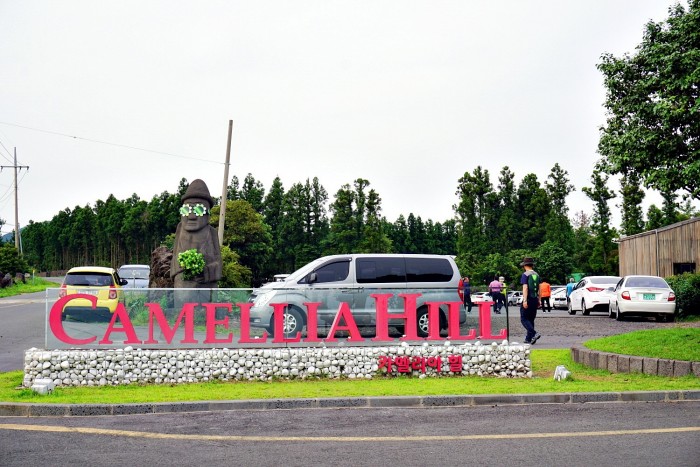 It's the entrance of Camellia Hill. At the entrance, the Stone Grandpa (Dol Hareubang in Korean) is welcoming all the people with an armful of hydrangeas as a shy face such as a new bride.
One of the best gardens in Jeju Island, Camellia Hill is a must-see attraction. It's gorgeous during the day. The 20-hectare garden, home to more than 500 species of camellia grouped into this garden. During the spring season, the camellia flowers are in bloom which you might be fascinated by the smell of the flowers. Not only from the smell of the flowers, but also from the beautiful scene, you won't let the camera out of your hands. You will press the shutter continuously to take such beautiful scenery of Camellia Hill.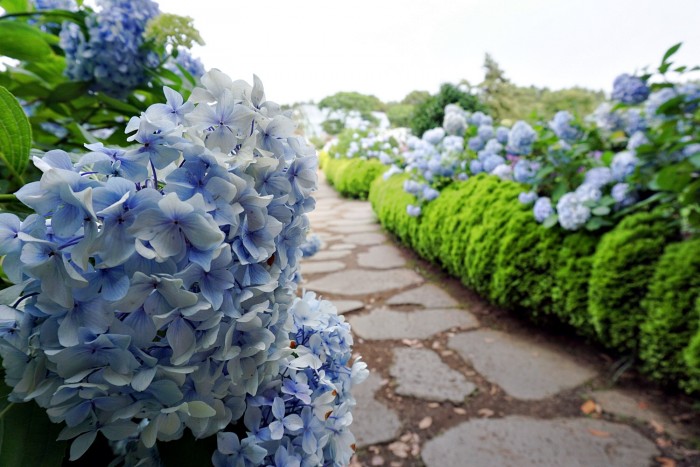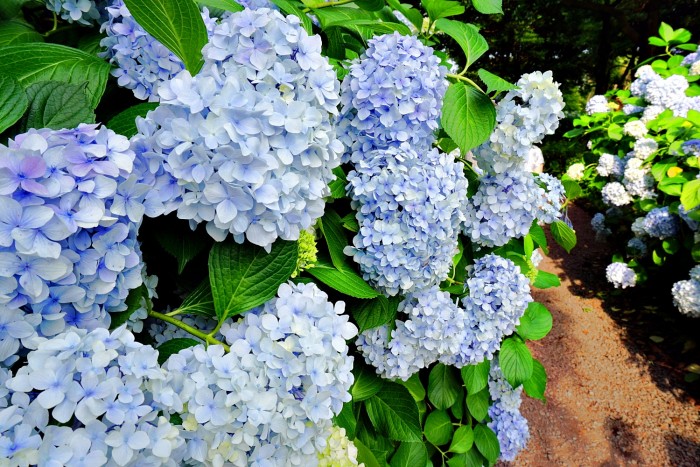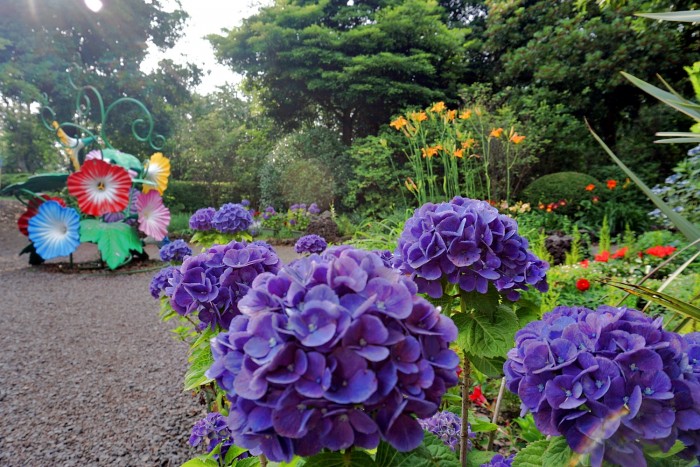 The hydrangeas are in bloom in the Camellia Hill during summer season.
Do not disappointed you are not in Jeju Island in spring season. Not only camellia, but also other various flowers and trees harmonize together and offer many breathtaking vistas at each season. During the summer season, hydrangeas are overspread all in the Jeju Island. In Camellia hill as well in summer, hydrangeas greet and lead all the people on fascinating explorations of nature's most interesting flowers.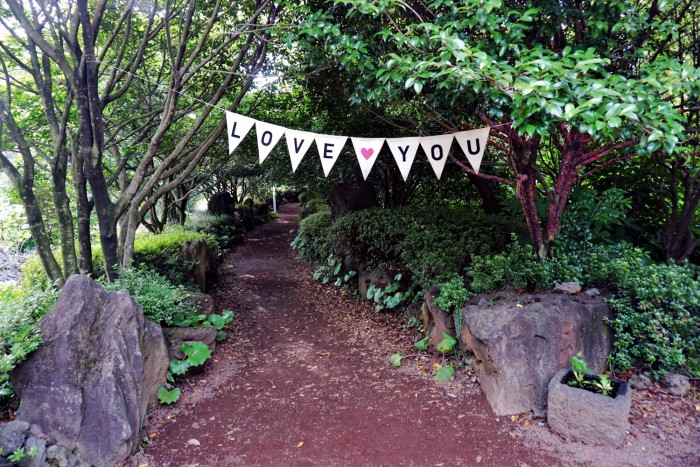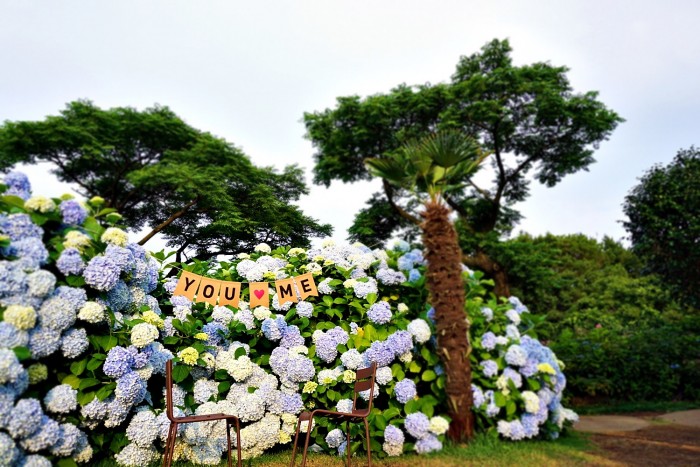 Should you follow the walking path, you will see various photo zones by themes which available taking beautiful and cute photos.
This Camellia hill is an ideal place for couples, friends and family to take many pictures of garden landscapes and make special memories. This area is consisting of around 14 kinds of beautiful walking path and there are many places you can take beautiful photos in various ways. It's the perfect opportunity which you can upload your profile pictures in Facebook, Instagram, etc.
I hope you to walk along the pathways taking your time for around an hour and feel & delight the beauties of natures with your loved one. And also hope you feel happy all the time in the Camellia Hill. Experience the coolest summer in this Camellia Hill.
<Information>
Address             267, Sangchang-ri, Andeok-myeon, Seogwipo-si, Jeju-do, Korea
Tel.                     +82-64-792-0088
Open Hours      08:30 am – 17:00 pm (Dec, Jan, Feb) / 08:30 am – 17:30 pm (Mar-May, Sep-Nov) / 08:30 am – 18:00 (Jun, July, Aug)
Closed               Always Open
Directions         Take the road No. 1135 from Jeju International Airport & Jeju-si / Take the road No. 1132 from Seogwipo-si
Nearby Spots    Jungmun Tourist Complex, Soingook Themepark (소인국 테마파크), Moter Museum (자동차 박물관), The Museum of Sex Health, O'sulloc Tea Museum, Jeju Glass Castle, Cruise of Sansangsan Mt.
Map
By Hanna, Kwak
Photos by Hanna Kwak
www.koreatourinformation.com Staff Writers
lee2@seoulcitytour.net