Explore Hapjeong Café Street which is located right near Hongdae
Hongdae is always crowded with people. It is a university district 'Hongik University' and also fashion mecca among young students and people. This university is best known for arts and designs. That's why this area is famous for fashion in Seoul. When we meet some young people who wearing clothes of very unique style in Hongdae, we do not care and consider about it. But in other location, we do. That's Hongdae. Also you can travel on a budget by visiting its many affordable restaurants, gallery, shops, etc.
Right next to Hongdae, there is quieter place than Hongdae, which is Hapjeong Café Street. Of course, during the weekend, this street is also crowded with lots of visitors. If you spend time there during weekdays at daytime sitting on the terrace, you can feel relaxed and refreshed in the sun. This street is full of many trendy cafés with its own unique design. There are many different types of cafés, including coffee bars where coffee beans are roasted on the spot and dessert cafés that serve hand-made one and tasty treats.
In my case, I'm living near Hongdae. Whenever I have an appointment with my friends, I usually go to Hapjeong Café Street, especially during weekdays at daytime. I sit on the terrace and have a light brunch in the soft sunlight. When I travel to abroad, I also used to find some place quiet and enjoy a relaxing time reading a book. To the people who are similar with me, I would like to recommend visiting Hapjeong Café Street and have a cup of coffee or light brunch. It would good for you to feel refreshed.
Hapjeong-dong Café Street you can experience free spirits and individuality of young artists with tasty food
Hapjeong Café Street refers to the street connecting from Exit no.5 of Hapjeong Station to Hongik University. Cafés with a good atmosphere and tasty restaurants are lining the street. As I mentioned, it is located near Hongik University area which is famous among young people. Recently, it has been catching on as a new cultural street. In the café, there are varieties of unique spaces which harmonize cultural experience such as live performances, movies. So, travelers can enjoy the Indie culture of Hongdae while having a meal.
People also can get an exotic feel by the design of cafés. For this reason, that place is popular as a filming location for movies, dramas and TV entertainment programs.
<Cafés that have broadcasted on TV>
* De TTOMA
-Shooting place of the drama <The Heirs> / -Tel. +82-2-323-0429
* Eunhasu Dabang
-Shooting place of the Reality show <Infinite Challenge> / -Tel. +82-2-332-0248
* Anthracite
-Shooting place of the Reality show <Infinite Challenge> / -Tel. +82-2-322-0009
<Restaurants that have broadcasted on TV>
*HOU
-Shooting place of a movie titled <Marriage Blue>, / -Tel. +82-2-322-5425
*Spring Come Rain Fall
-Shooting place of a Reality show <We Got Married> / -Tel. +82-2-3210-1555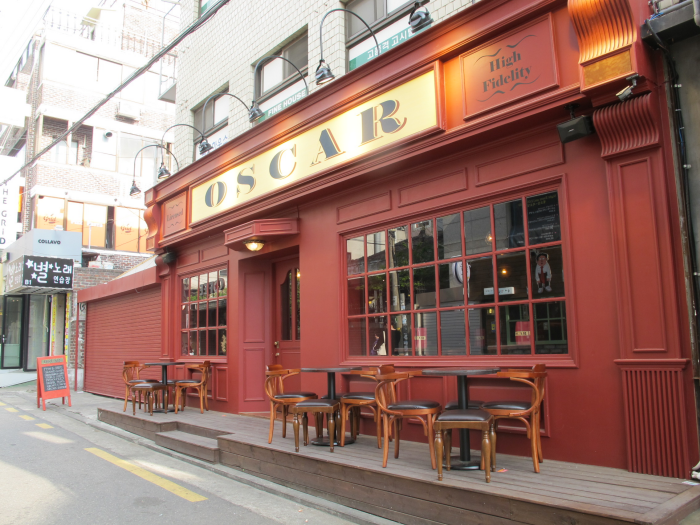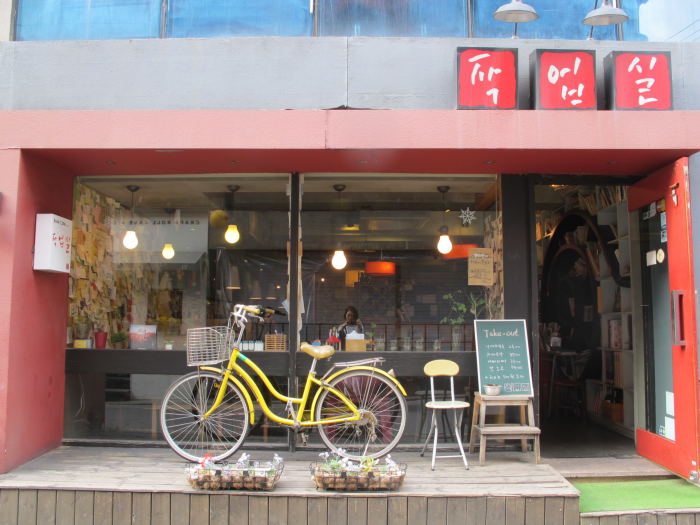 Cafés and restaurants with an exotic atmosphere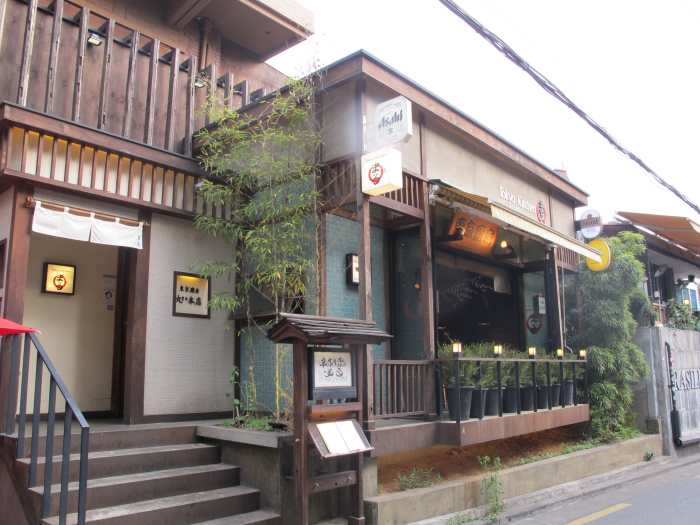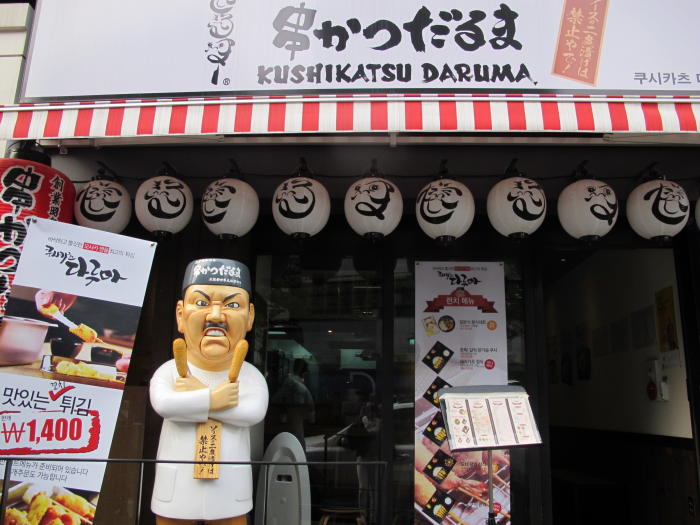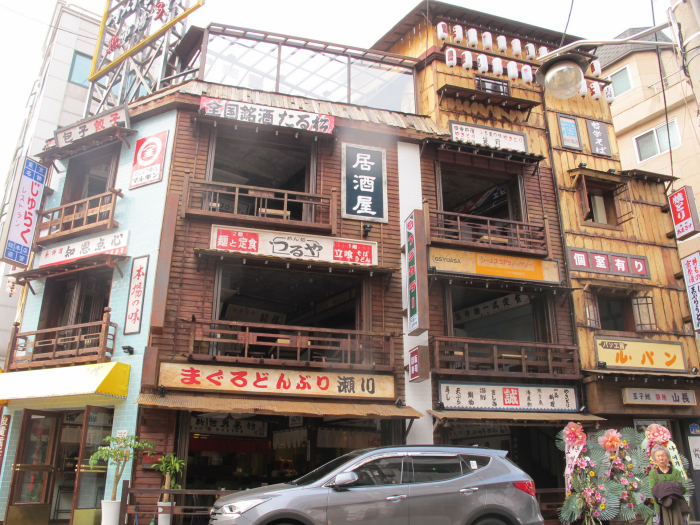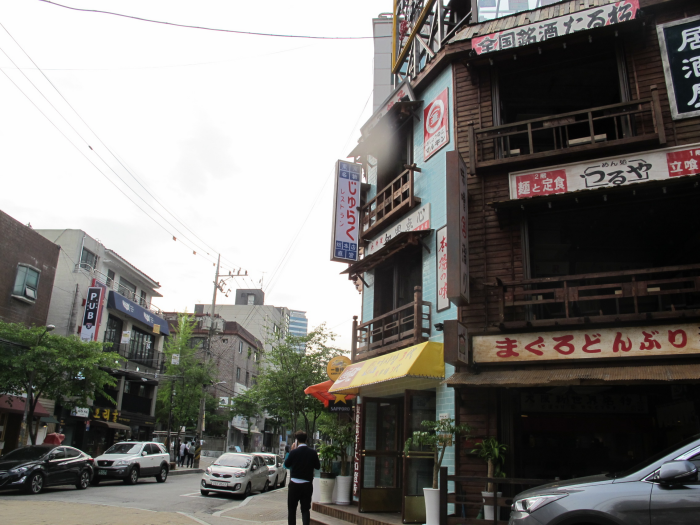 Restaurants and pubs with Japanese-covered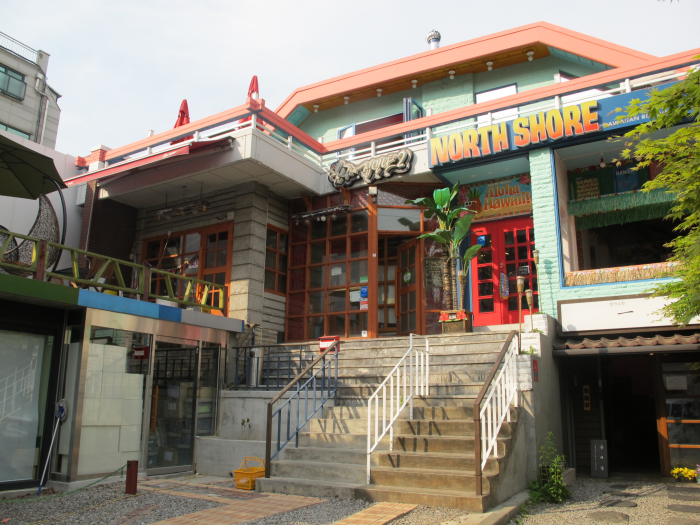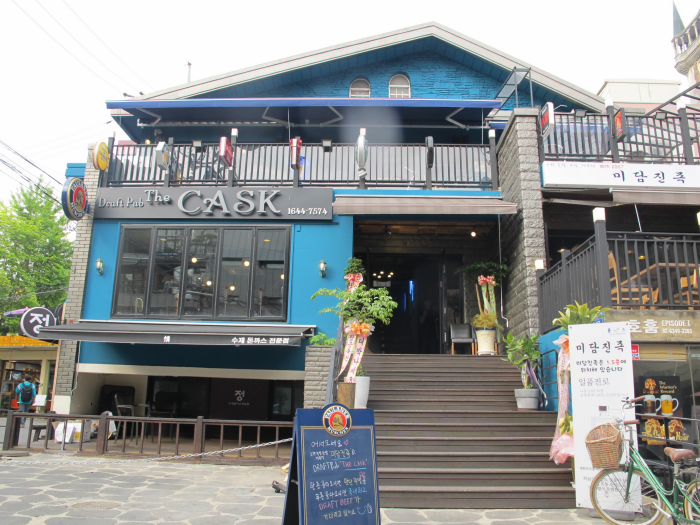 You can see a few of houses which are transformed into a café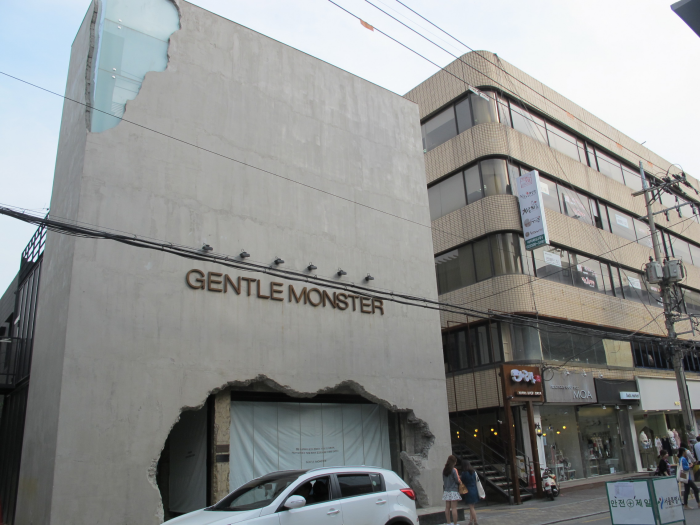 Gentle Monster is a sunglasses shop. That has unique interior design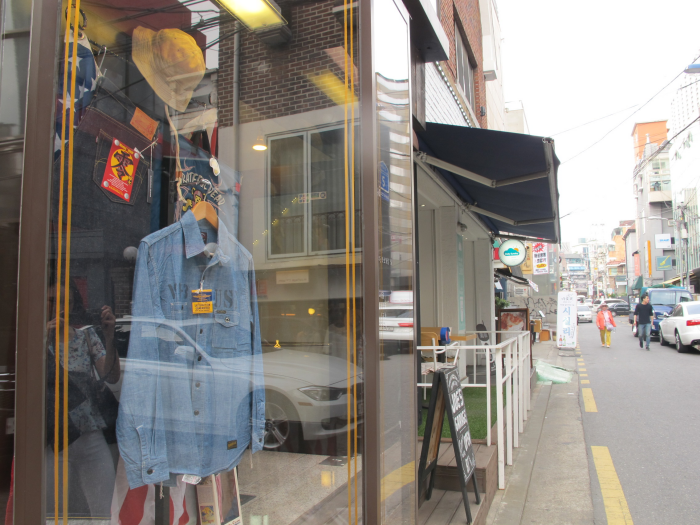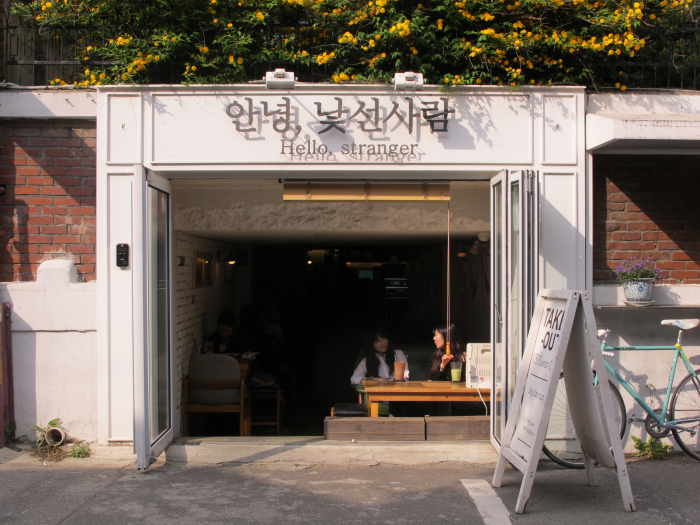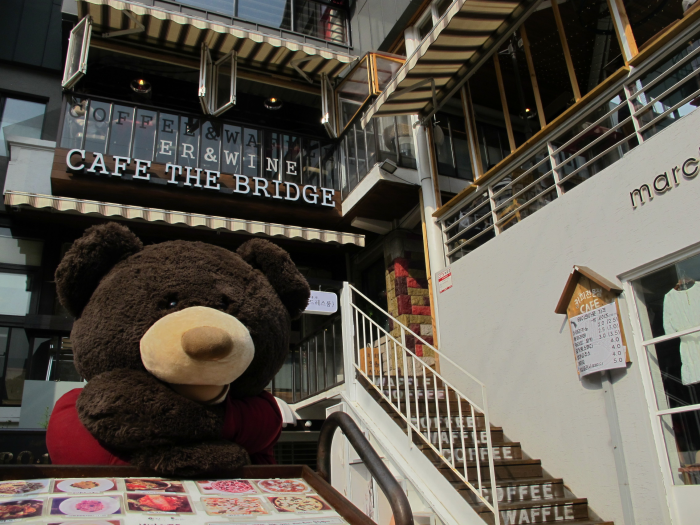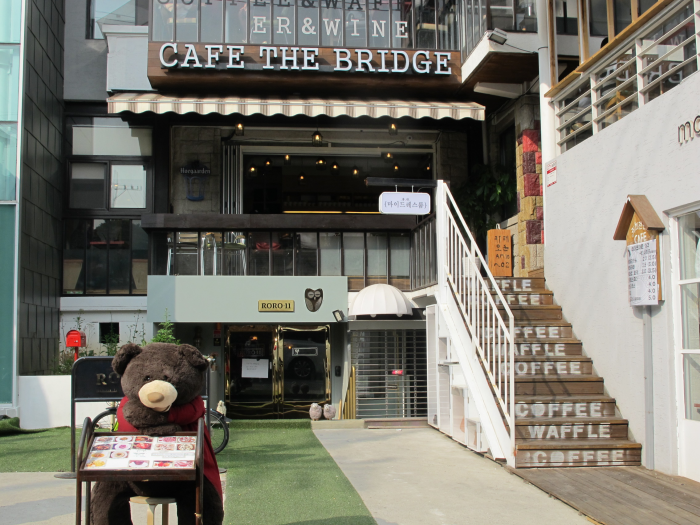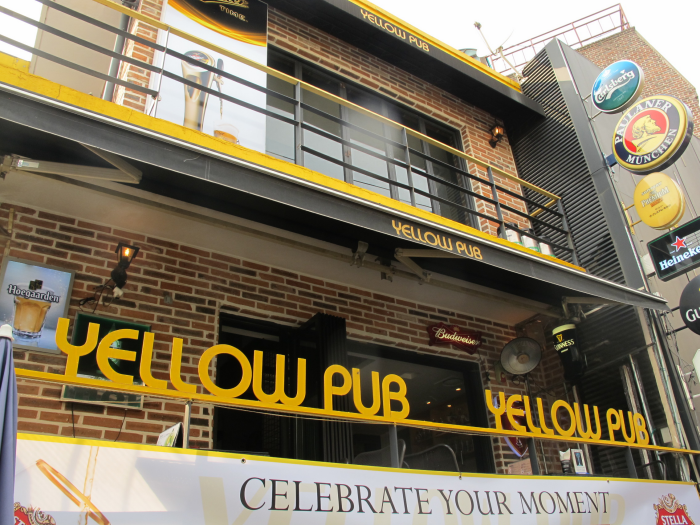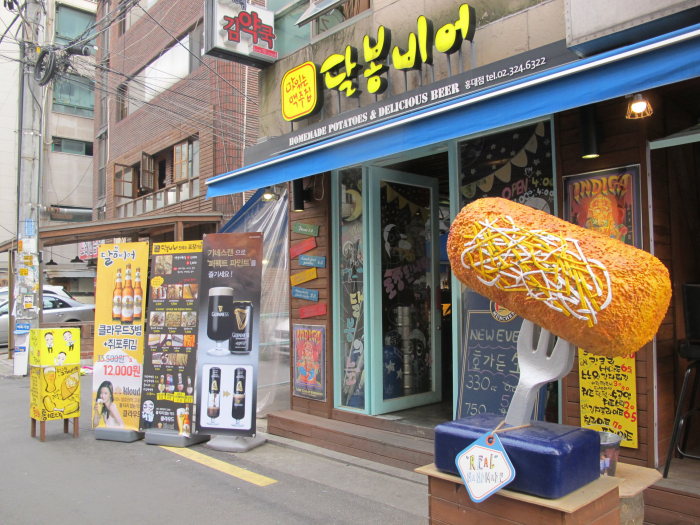 Also, you can experience various styles of cafés, pubs, and restaurants.
If you have visited in Hongdae or are willing to revisit here, we would like to highly recommend stopping by Hapjeong Café Street and extending your experience. Plus, near this street, there is a Mecenapolis which is a cultural shopping complex with restaurants, a movie theater and a performance hall. Upgrade your day-tour with visiting Mecenapolis mall located in Hapjeong Station.
Information
Directions Exit no.5 of Hapjeong Station (Subway Line 2 or 6) – take a turn right after you pass the bike store and go straight ahead to enter the street
Parking Info
– Hapjeong Public Parking Lot (423, Hapjeong-dong, Mapo-gu; 500 won per 10 minutes)
– Hongik University Public Parking Lot (41-1, Eoulmadang-ro, Mapo-gu; 500 won per 10 minutes)
Map
Hapjeong Cafe street from Hapjeong station
Nearby Spots
– Coffeesmith in Hongdae Shooting place of the drama 'It's Okay, That's Love' by Jo In-sung, Gong Hyo-jin in 2014
– The 1st Shop of Coffee Prince in Hongdae Shooting place of the drama 'The 1st Shop of Coffee Prince' by Gong Yoo, Yoon Eun-hye
*Related article of cafés (coffeesmith, Coffee prince) was linked as below. Click and refer to this.
By Hanna, Kwak
Photos by Hanna Kwak
www.koreatourinformation.com Staff Writers
lee2@seoulcitytour.net