Upgrade your traveling at Sinchon, Ewha Univ. streets 
Do you remember the previous writing 'Seoul Cafés where Korean dramas use as a shooting location' that I posted last week?
I think it was pretty interesting, because a lot of people-all over the world-enjoy watching Korean dramas a lot. You might be curious about the shooting place and the specific locations where the cafés in the drama were shot. So that's why I introduced for you. When you visited Seoul some time, try to visit there. It should be more interesting than you thought.
If you didn't see that post yet, you can be found on the link below.
This time, I would like to introduce you 'Sinchon's Pedestrian Friendly Street' and 'The Street You Want to Visit of Ewha Univ.', located near those cafés that I introduced right before. So, after visiting cafés, if you visit these streets, it would be a good Seoul tour course for a half day or one day. These streets are located right near those cafés.
Sinchon & Ewha Womans Univ. Streets
The Sinchon area is full of various fashion items that college students are interested. Korean college students, especially in Seoul, are sensitive to the latest trends. Many shops in this area reflect the characteristics of the universities around them, for example, the area near Ehwa Womans University is full of fashion items for women such as cosmetics, clothes, shoes, accessories, etc. For this reason, these areas are ideal for shoppers looking for beauty-related goods or services. Not only college students, but also other people such as general workers visit this area for shopping and having free time.
[1] Sinchon 'Pedestrian-Friendly Street' 신촌 '걷고 싶은 거리'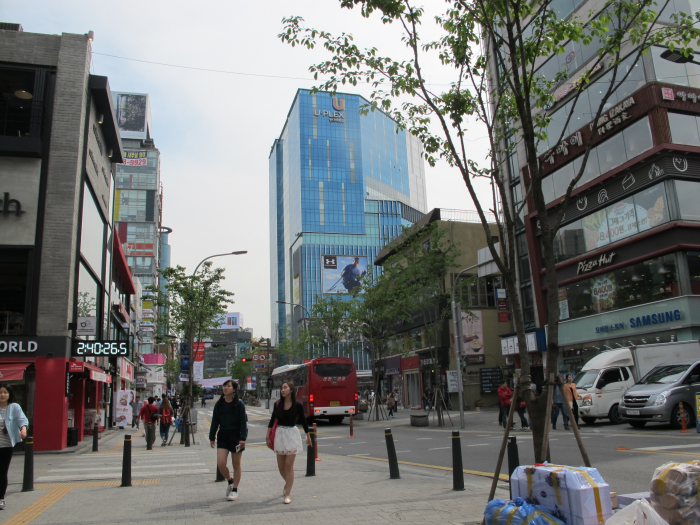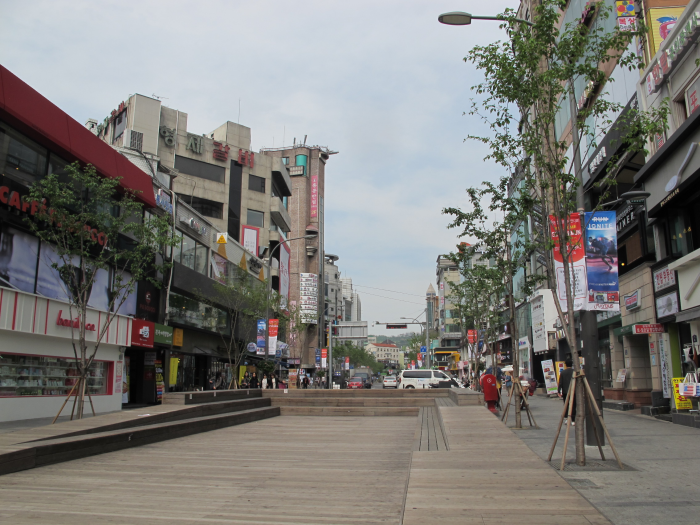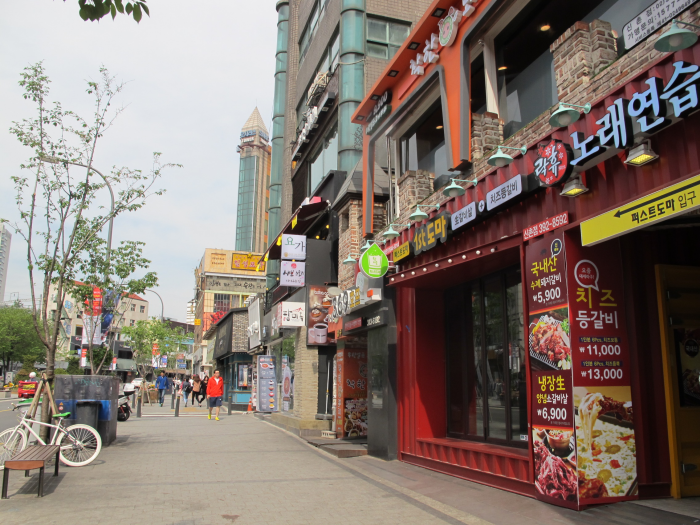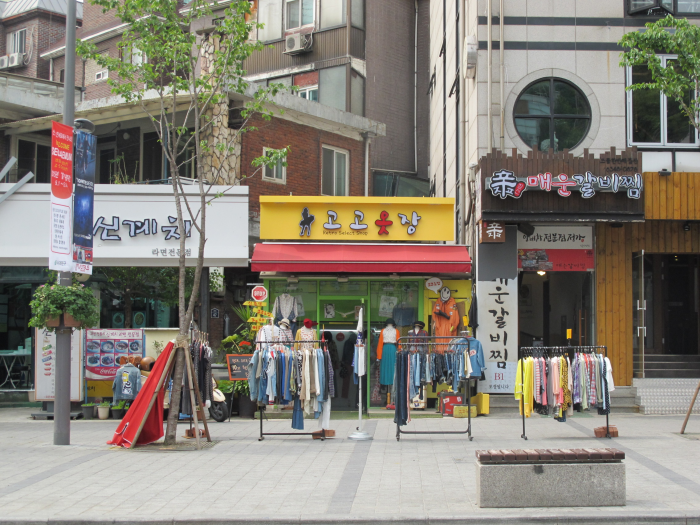 The street connecting between Sinchon Station and Yonsei University is a cultural spots, lined with plentiful restaurants and attractions. You can enjoy shopping and relaxation at just two of the places; a meeting plaza and a cultural café.
[1-1] Sinchon Station / Sinchon Tourist Information Center (formerly the Sinchon Train Station)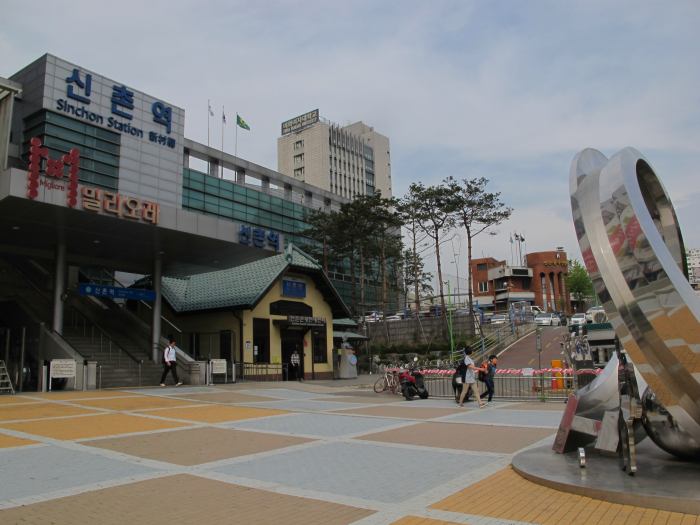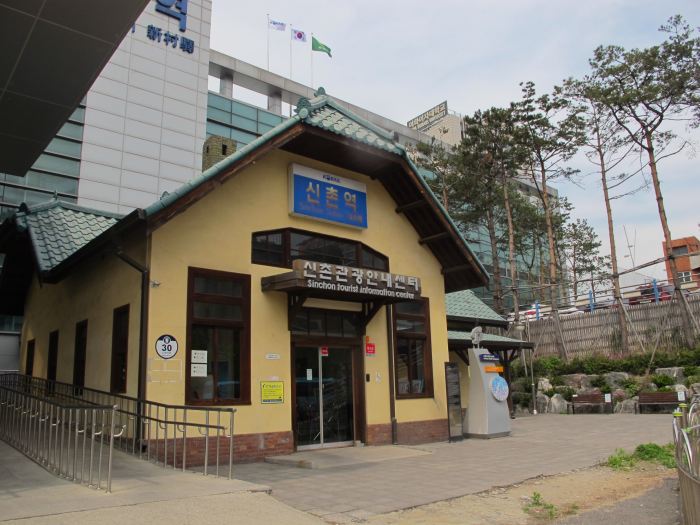 Sinchon Station is located between Yonsei and Ehwa Womans universities. This station is separated from the Sinchon subway station. Take a Gyeongui Line train that comes about once every hour for tour such as Paju, Munsan and other suburbs. Also, in front of Sinchon Station, there is 'Sinchon tourist information center'. That is Seoul's oldest train station, which opened in 1920. This building was transformed into tourist information center in 2012.
*Operation Time: 10:00 ~ 19:00
*Subway: Line 2 Sinchon Statin (Exit 3 or 5) 15-minute walk
*Call: 02-363-7833
[2] Yonsei University 연세대학교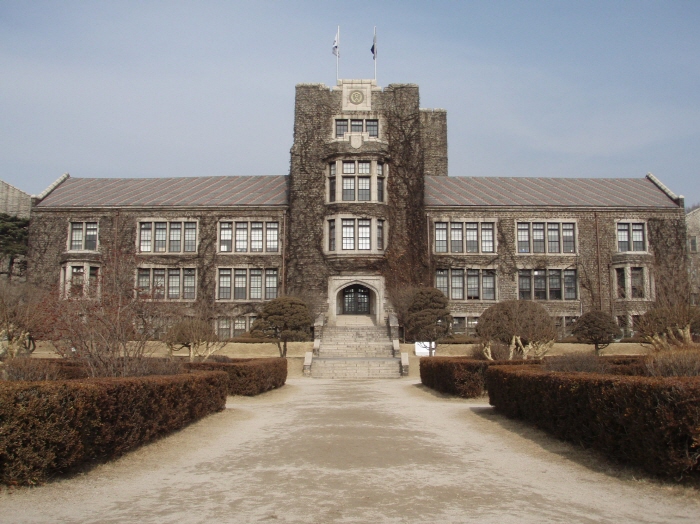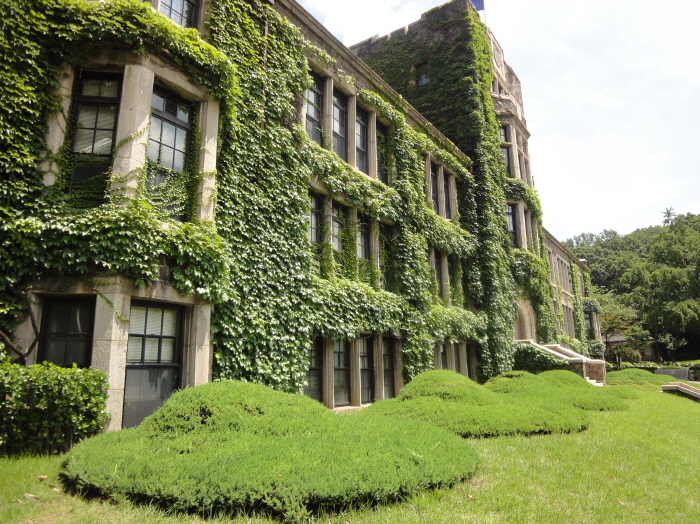 Yonsei University was established in 1885 when Korea's first Western hospital, Gwanghyewon, was reborn as a medical school. Three buildings on the campus provide as good examples of modern university architecture. These are Stimson Hall, Appenzeller Hall, and Underwood Hall. It has been entitled as historic sites. The ivy-draped campus is familiar with shooting location such as movies and television dramas.
*Subway: Line 2 Sinchon Station (exit 2 or 3) 10-minute walk
[3] Ewha University 'Street You Want to Visit' 이대 '찾고 싶은 거리'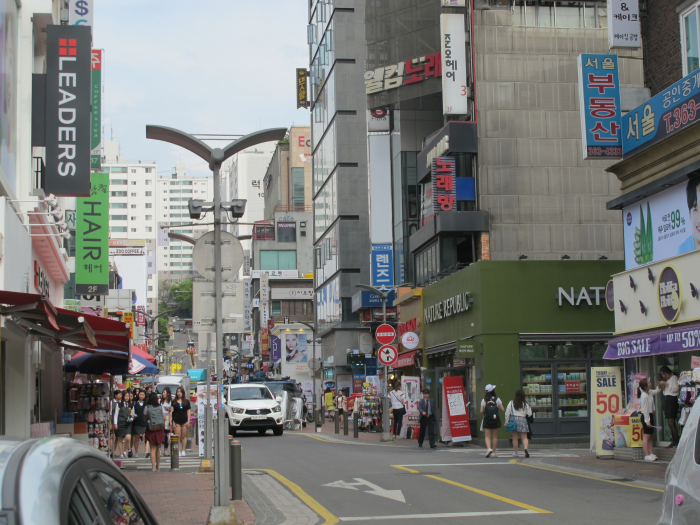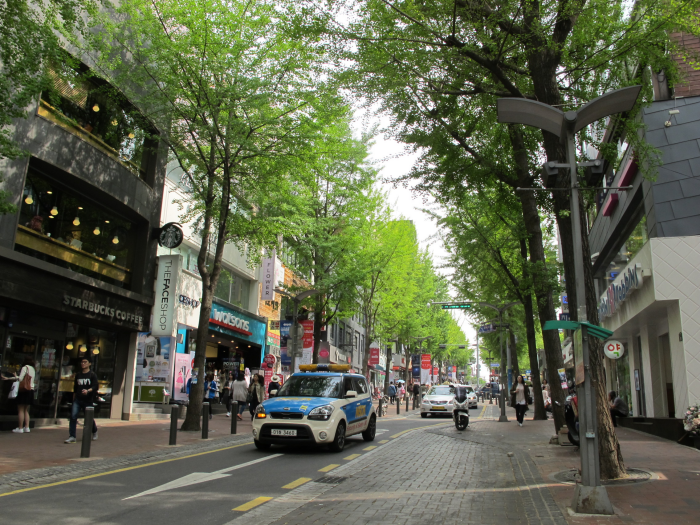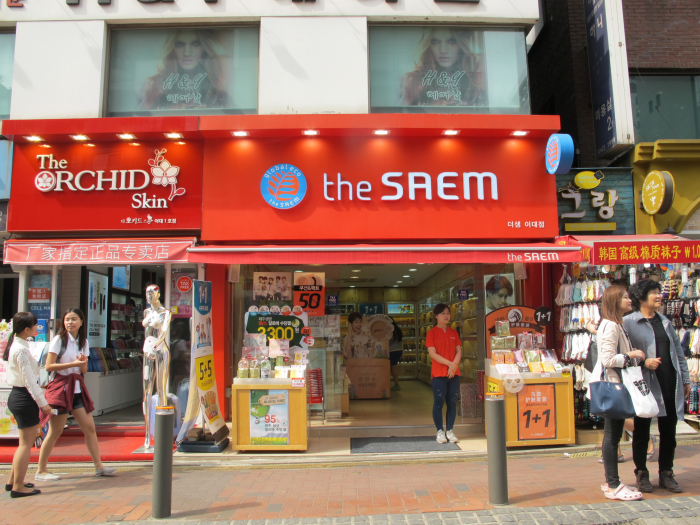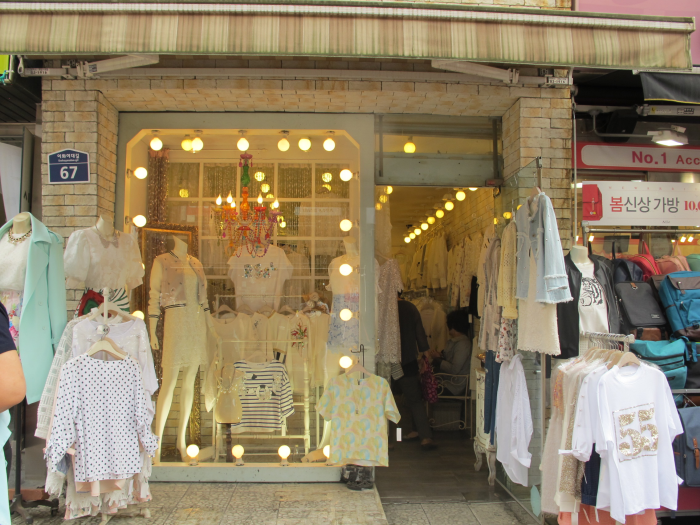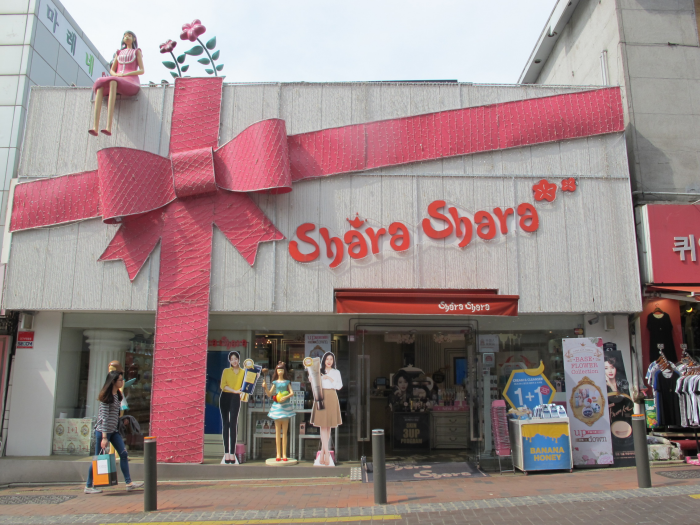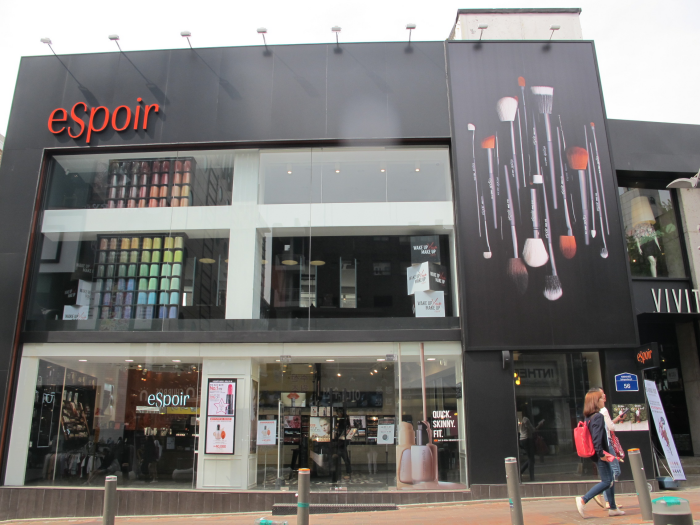 You can look into clothes, accessories, beauty shops and more in this shopping area. This street is highly popular with young women. A lot of attractive little shops are gathered along the street that divided into the two main streets connecting between Ewha Univ. subway station and the university's main gates. It is a superb spot to shop for reasonable price for cosmetics, clothes and etc.
*Subway: Line 2 Ewha Womans Univ. Station (exit 2 or 3)
[4] Ewha Womans University 이화여자대학교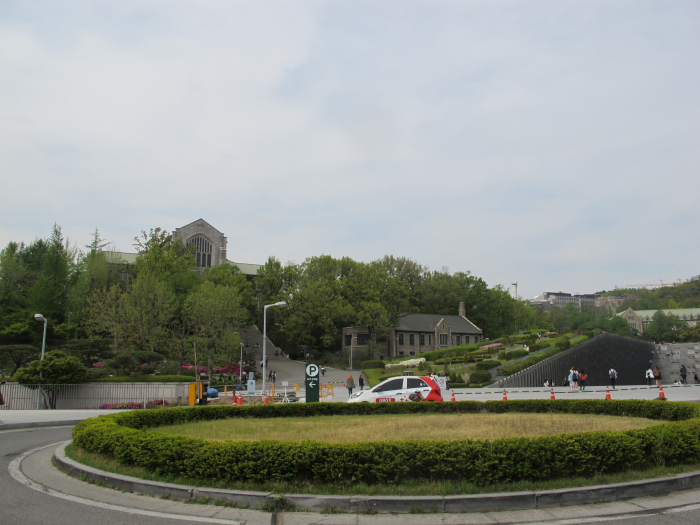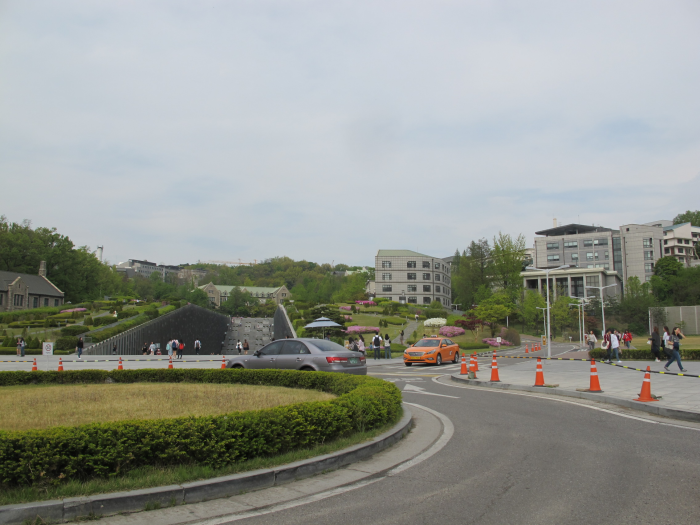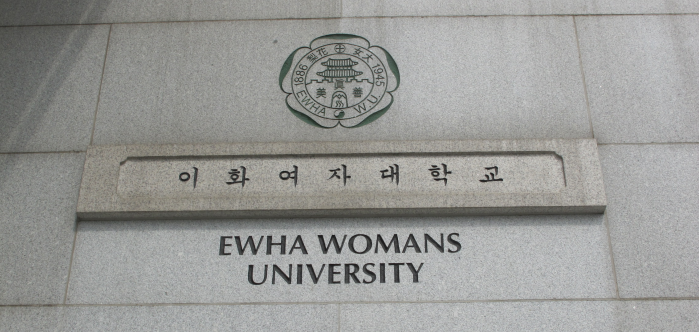 Ewah womans University is established in 1886 in Seoul as Korea's first women's college. This university is today Korea's largest university for women. The high-tech ECC (Ewha Campus Complex), designed by world-renowned architect Dominique Perrault, is famous for its unique and sophisticated façade.
*Subway: Line 2 Ewha Womans Univ. Station (exit 2 or 3) 5-minute walk.
Until now, we looked into Sinchon, Ewha Univ. streets. If you are looking for something new place, except for such as Myeongdong and Gangnam, I'm sure you will really like this place. This area is less crowded with tourists than Myeongdong. And you can get anything you want such as cosmetics, clothes, accessories for reasonable price.
Plus, if you feel you will get exhausted while walking around, go to the cafés where Korean wave drama used as a shooting location such as 'a Comic book café' from the drama 'My Love from the Star' which Jun ji-hyun spent time in the drama.
By Hanna, Kwak
Photos by Hanna Kwak
www.koreatourinformation.com Staff Writers
lee2@seoulcitytour.net