Hapjeong MECENATPOLIS, the New Shopper's Delight
How to enjoy the MECENATPOLIS Mall
I need to refresh myself!
Today, let's go to somewhere new. What about meeting at Hapjeong MECENATPOLIS?
Just walk for 5 minutes from Exit No. 9 of Hapjeong Station, then you can see the mall. I'll see you there then.
What do you want to do?
There are so many things to look around. Let's just take a walk inside the mall.
I'd like to really have some Krispy Donuts. Why don't we have some donuts first?
Yesterday, because my shoes fell apart, I was worried about it. But I found out good handmade shoes by Mary Jane, it is such a good luck.
8ight seconds is having a sale now!
Shall we take a short rest?
We exhausted the energy for shopping; shall we take a short rest?
Let's go to 'snow spoon' and have some gelato. And what about going to the Nail art shop?
The New Designed Complex Shopping Mall, MECENATPOLIS
It's been just 3 years, since MECENATPOLIS mall in Hapjeong opened. It's become one of attractive landmarks with Myeong-dong Street, Dongdaemun, and Gangnam area, etc. The variety of stores such as domestic & international fashion brand outlets, beauty shops household supply stores and restaurants are all gathered in a building. The interior of shopping mall is totally different from other shopping mall. It's not a building of a square shape no more; they have a wave line shape inside. The building has an original solution in solving the main square to not being a closed and dark; you can see the view of the sky wherever you are. It's the place where you can enjoy taking a walk and going shopping at the same time.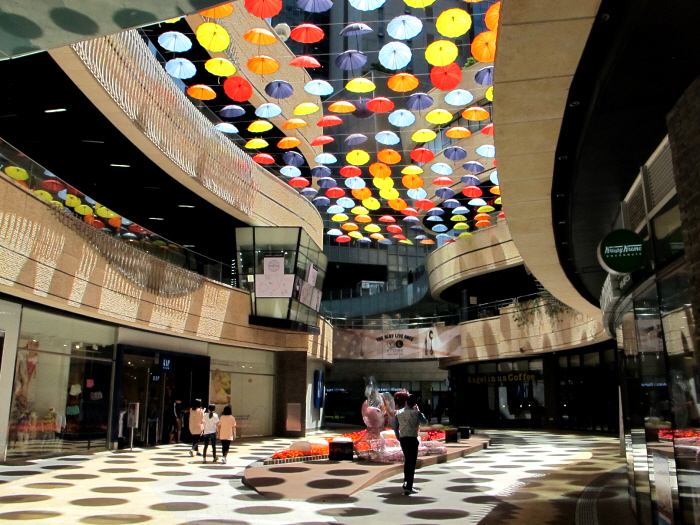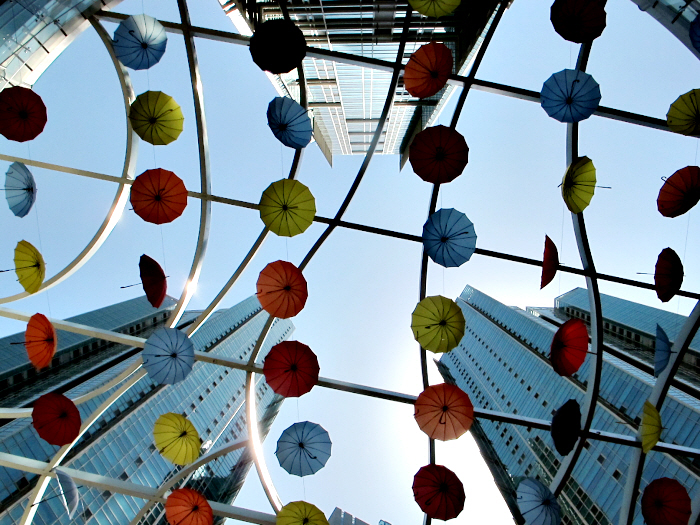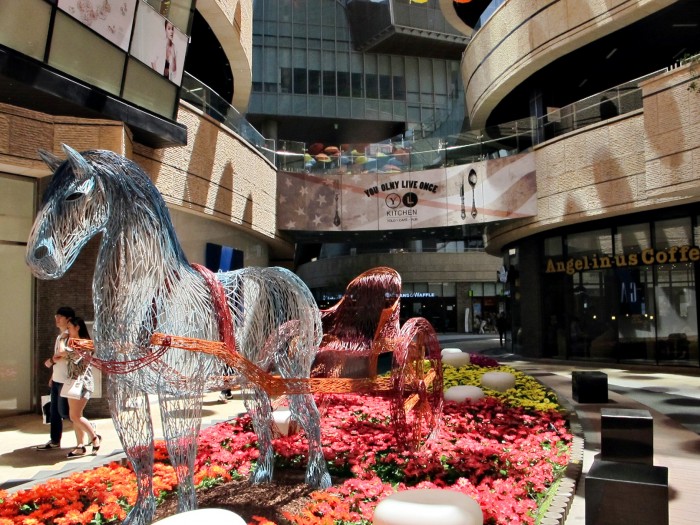 When I visited the MECENATPOLIS at first, I felt a delightful and a new sensation. The colorful umbrellas, lined on the sky, fixed my attention. From the second floor, I could see the view of a main square on the B1 floor. From the ground floor(B1), I could see the view of the sky as well. Both taking a rest with the sky and shopping were available together on such a sunny day.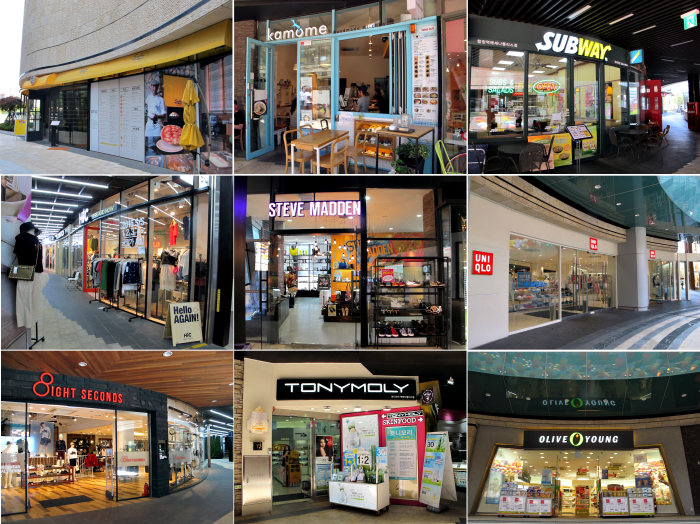 From the domestic brand stores to international ones, total over 100 shops gathered.  Also, there is a variety of restaurants such as Korean, Italian, Japanese, Indian, etc. You can have a meal whatever you want even the light meal.
If you stay in the Hapjeong or Hongdae area, you don't have to go to other areas for shopping such as Myeong-dong, Dongdaemun, and Gangnam area. You can enjoy the shopping in the MECENATPOLIS as well, very close to your accommodations.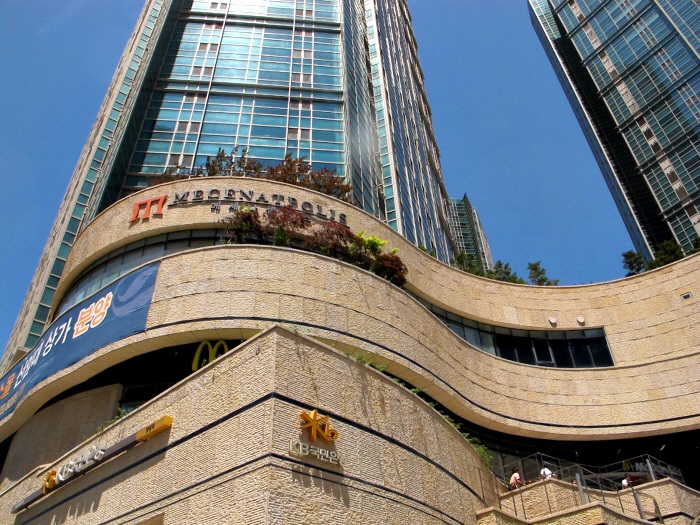 [Information]
Address  45, Yanghwa-ro, Mapo-gu, Seoul, Korea
Directions Walk for 7 minutes from Exit No. 9 of Hapjeong Station (Subway Line 2, 6)
Nearby Spots Hapjeong cafe street, Streets of Hongik Univ., Ehwa Women's Univ., Hangang River Park
Map
By Hanna, Kwak
Photos by Hanna Kwak
www.koreatourinformation.com Staff Writers
lee2@seoulcitytour.net