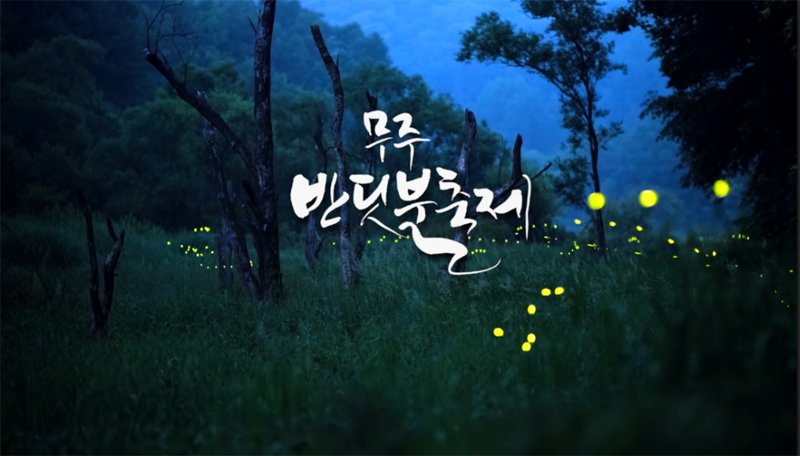 The region of Muju in Jeollabuk-do Province celebrates its clean and beautiful natural environment with a firefly festival every year.
You can take a group tour at night to see the beautiful fireflies in their natural habitat. Moreover, you can camp out in the forest and stay the night among the fireflies, as they dance nearby.
You can also fly lanterns with others festival-goers and make a wish by watching the light in the sky.
Some fun activities will be offered at the festival before 8 p.m. when the fireflies begin to light up. There will be traditional pansori concerts, reenactments of traditional wedding ceremonies and many other hands-on activities to amuse visitors as they wait for the sun to set.
Period
Aug. 26, 2017 ~ Sept. 03, 2017
Location
Ye-chae Cultural Center
326-17, Hanpungnu-ro, Muju-gun, Jeollabuk-do
Contact
1330 Travel Hotline: +82-2-1330 (Korean, English, Japanese, Chinese)
For more info: +82-63-324-2440
Transportation
[Bus]
From Seoul Nambu Bus Terminal, take an intercity bus to Muju Intercity Bus Terminal.
Website
https://firefly.or.kr (Korean only)
Map