Jeju hiking trails expand worldwide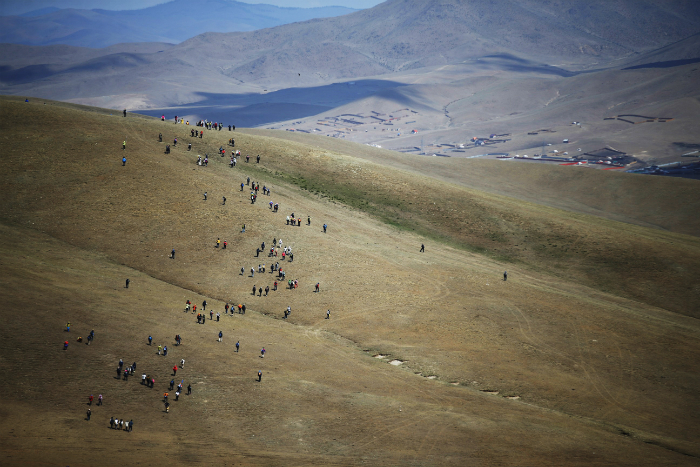 Hikers trek along the Jeju Olle hiking trail's sister trail, the Mongol Olle Route 1, which connects Henhor Village near Ulaanbaatar and the Bogd Khan Mountains, on its opening day on June 18.
By Kim Young-ah and Kim Young Shin
Photos = Jeju Olle Foundation
Jeju Island's olle, a word in the Jeju dialect that refers to the alleyways and pathways that connect a house's front door to the larger thoroughfares, are expanding overseas.
The Jeju Tourism Organization and the Jeju Olle Foundation have opened a sister network of hiking trails in Mongolia on June 18. Mongol Olle Routes 1 and 2 are near Ulaanbaatar, the capital, and were built as a part of the Sister Trail program, Jeju Olle Foundation's overseas expansion plans.
The Mongol Olle trails are similarly marked with many small ganse (간세), the symbol of the Jeju Olle that resembles a pony, and ribbons, which are also used along the original olle trails on Jeju Island to show direction.
Mongol Olle Route 1 starts at Henhor Village, 25 kilometers from Ulaanbaatar. It stretches for 14 kilometers across open grass fields and ends at the Bogd Khan Mountains.
Mongol Olle Route 2 is 11-kilometers and leads hikers toward the Chinggis Mountains in Gorkhi-Terelj National Park, a UNESCO World Heritage site, and toward the Tuul River in northeastern Mongolia.
"I believe that the Mongol Olle trails will help spotlight the value of Mongolia as a destination for ecotourism," said Batsukh Davgajamts, the head of Ulaanbaatar City Tourism. "Alongside local residents, we will take good care of the trails to express our thanks for the grand gift that we have received."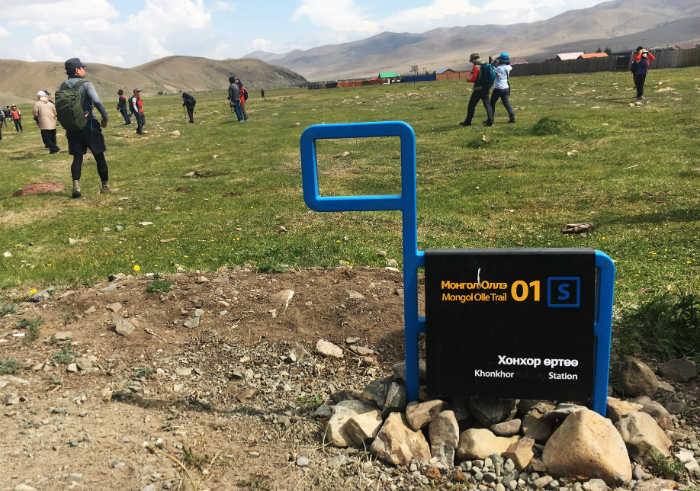 A ganse (간세), a small horse-shaped trail marker, stands at the starting point of Mongol Olle Route 1, near the Henhor Village just outside Ulaanbaatar.
Elsewhere in Northeast Asia, the Kyushu Olle trail opened on Kyushu Island in Japan in 2012. Starting from its first section, the Takeo Course, two to four additional sections have been added each year, and today add up to 19 sections. The Kyushu Olle network of hiking trails has become a major hiking destination in the area, visited by 220,000 outdoorspeople as of last year.
"We plan to build two more sections of the Mongol Olle by 2019," said Suh Myung-sook, president of the Jeju Olle Foundation. "We also plan to export our hiking trail concept to countries other than Japan and Mongolia."
More information about the olle trails in Jeju, Mongolia and Kyushu can be found in Korean, English, Japanese and simplified Chinese at the site below:
https://www.jejuolle.org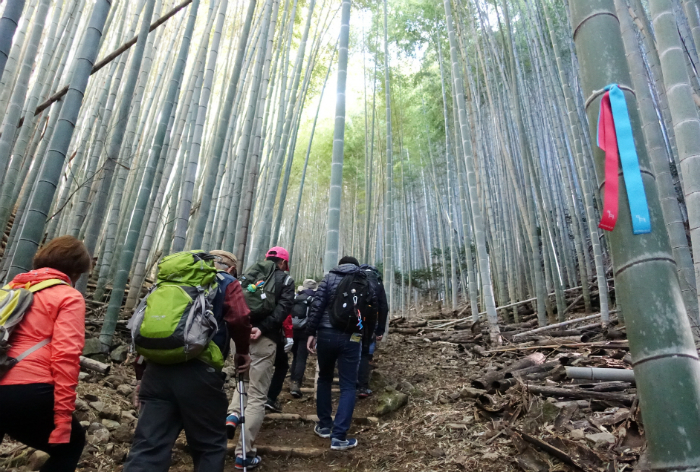 Trekkers walk up Miyama Mountain along the Kiyomizu Course, the 19th section of the Kyushu Olle network of hiking trails that opened on Feb. 19 in Fukuoka, Japan.
kimya124@korea.kr