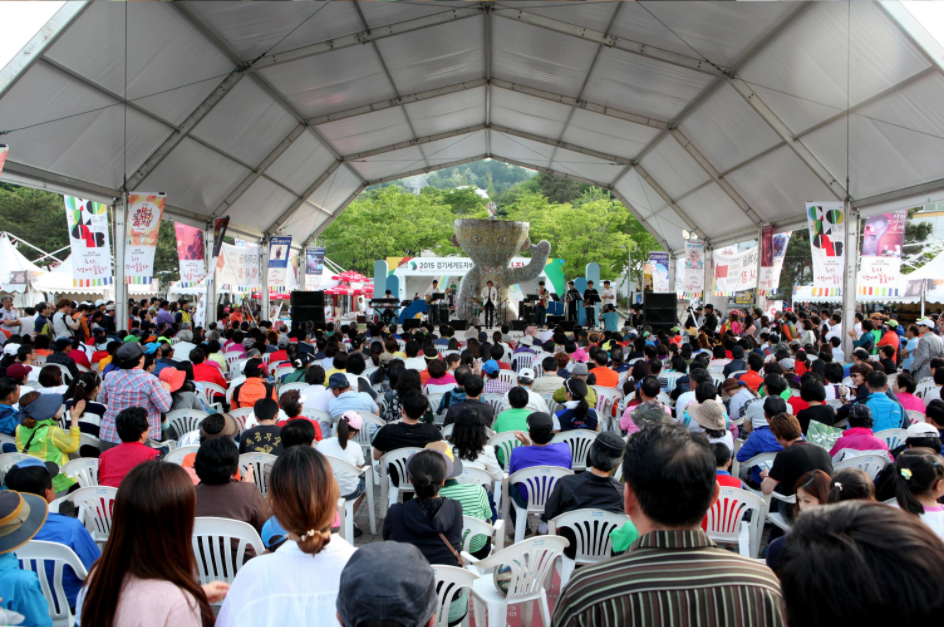 Icheon-si in Gyeonggi-do Province, a city famous for its pottery ever since the Bronze Age, is hosting a yearly ceramics festival where the city will present some of the country's most beautiful ceramic arts, such as traditional celadon, white porcelain, gray blue buncheong celadon, and some more modern designs, too.
At the Icheon Ceramics Festival you can explore and buy products from 120 ceramic studios scattered in and around Icheon, as well as pottery crafted by non-Korean artists.
Finally, at the festival site, you can experience making some pottery yourself. You can draw your own design using bisque porcelain or try to form some clay pottery on the wheel.
Make a reservation to avoid waiting in line!
Period
April 28, 2017 ~ May 14, 2017
Location
Seolbong Park
306, Gyeongchung-daero 2697beon-gil, Icheon-si, Gyeonggi-do
Contact
1330 Travel Hotline: +82-2-1330 (Korean, English, Japanese, Chinese)
For more info: +82-31-638-8609 (Korean)
Transportation
[Bus]
Take an intercity bus from Dong Seoul Bus Terminal or Seoul Express Bus Terminal to Icheon Bus Terminal.
Seolbong Park is located in about ten-minute distance from the bus terminal by car.
Website
https://www.ceramic.or.kr/english/ (Korean, English)
Map