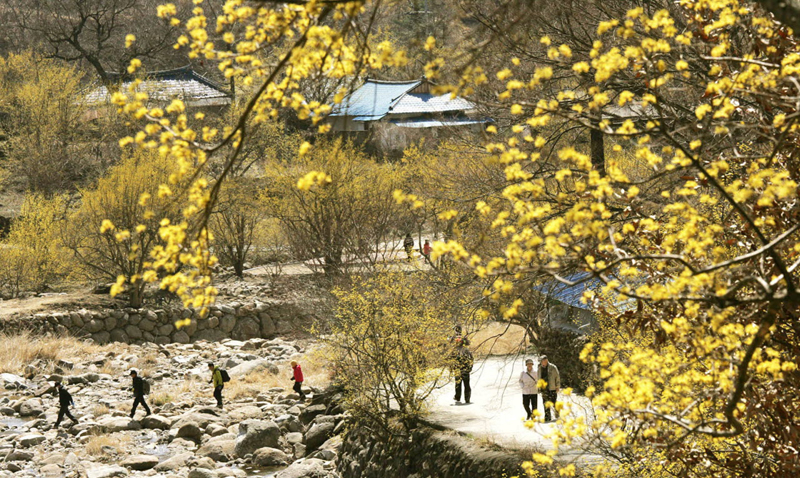 Every March, Gurye-gun County hosts a festival to celebrate the blooming of its beautiful sansuyu dogwood trees.
Walking along the trails blanketed with yellow sansuyu flowers and tasting tea, makgeolli rice beer and other refreshments made with the yellow flower, will help keep your eyes and tummy both satisfied.
Because sansuyu dogwood Cornelian cherry flowers represent everlasting love, the festival will host a range of love-themed events, such as writing love letters on flower-decorated paper and making chocolate with the yellow flower.
If you get tired and thirsty after walking along the dogwood-lined paths, you can take a rest by taking a foot bath at the nearby hot springs and drinking some cool and sweet gorosoi maple water, a local specialty.
See you there~
Period
March 18, 2017 ~ March. 26, 2017
Location
45, Sanggwan 1-gil, Gurye-gun, Jeollanam-do
Contact
1330 Travel Hotline: +82-2-1330 (Korean, English, Japanese, Chinese)
For more info: +82-61-780-2726~7
Transportation
[Bus]
Take a bus to Gurye from Seoul Nambu Terminal (takes 4 hours)
Website
https://sansuyu.gurye.go.kr (Korean only)
Map