Pyeongchang Zinnia Festival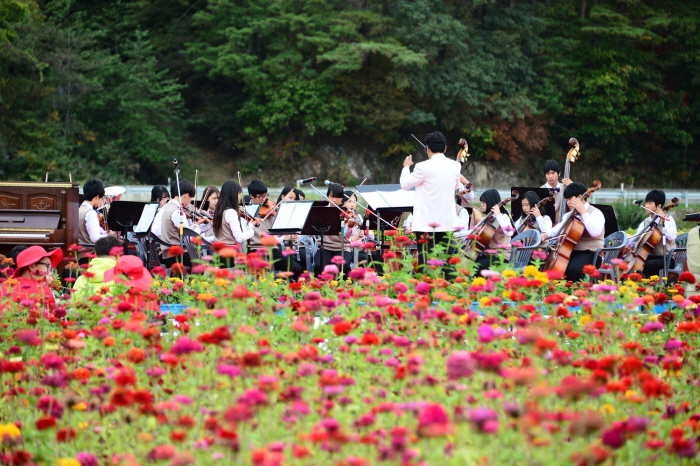 A romantic flower festival is soon to take place in the city that will be home to the PyeongChang 2018 Winter Olympic Games. Millions of zinnias will burst into bloom along the Pyeongchanggang River in Gangwon-do Province. Local performance venues and eateries alike are prepped for the expected tide of visitors, and the whole town is ready to share with them the beautiful breezes of mid-autumn.
Period
Sept. 9 to Sept. 18, 2016
Location
Pyeongchanggang River banks
(81, Jebang-gil, Pyeongchang-eup, Pyeongchang-gun County, Gangwon-do Province)
Contact
+82-33-334-2363 (Korean)
Transportation
Intercity buses to Pyeongchang are available from Dong Seoul Bus Terminal.
MAP