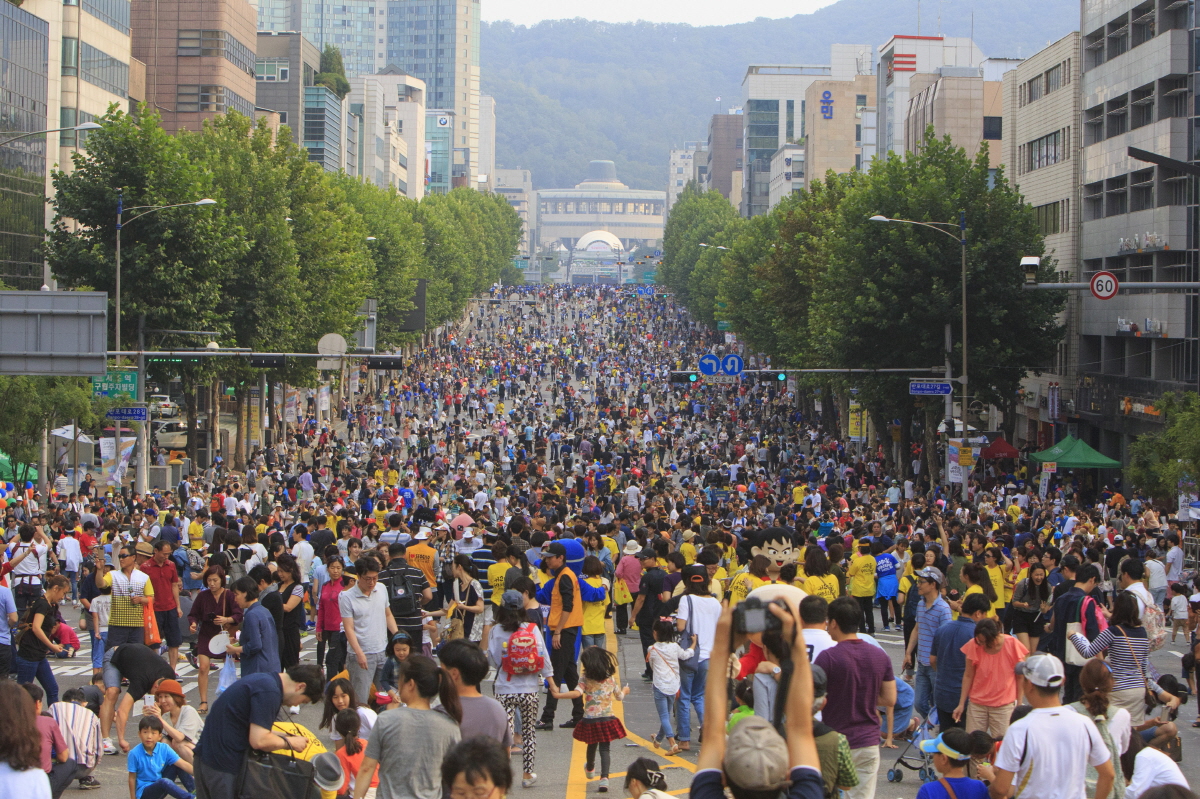 The Seoripul Festival was named after its host borough of Seocho-gu District in southern Seoul. It is one of the main art festivals in the capital, and it brings together renown artists from around the world.
Launching its nine-day run on Sept. 24 this year, there will be events spread all across Seoch-gu District, with various stages, performances, fringe events, hands-on exhibitions and even a village festival.
The highlight will be the Seocho Gangsan Parade that will straddle all 10 lanes of Banpo Boulevard, with traffic blocked for the event. Also, the world's largest sketchbook will be there for all and sundry to decorate.
Period
Sept. 24 to Oct. 2, 2016
Location
All of Seocho-gu District in southern Seoul: Sebitseom Island, Banpo Boulevard, the Seoul Arts Center, the Seocho Art Hall, Montmartre Park, and more.
Contact
+82-2-2155-6228, +82-2-2155-8723 (Korean)
Transportation
Seocho-gu District is serviced by many subway and bus lines. Please check local transportation sites for more information.
Website
https://www.seoripul.org (Korean, English)
MAP