2016 Pyeongchang Music Festival & School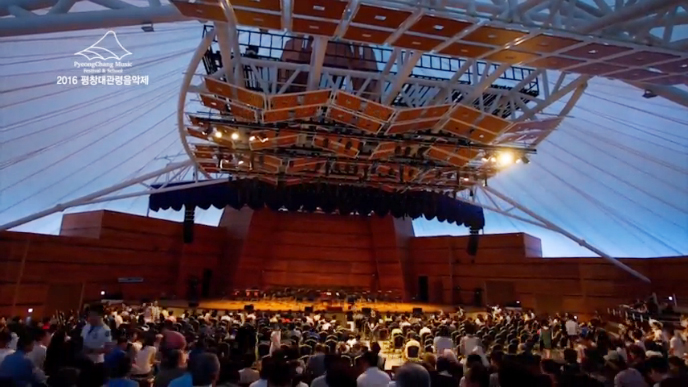 Managed by the Gangwon-do provincial government and the Gangwon Arts & Culture Foundation, the Pyeongchang Music Festival & School is held every year in July and August in the park that surrounds the Daegwallyeong mountain pass, whose peaks top out at around 882 meters. Internationally famous musicians put on concerts, and musicians are also trained during the festival. It has been held since 2004 and has become the quintessential classical music festival in Korea. The organizers hope to prepare various music-related programs to enjoy amidst the mountains and the forests.
Period
July 12 to Aug. 9, 2016
Location
Alpensia Resort, Youngpyeong Resort and neighboring area in Pyeongchang
325, Solbong-ro, Pyeongchang-gun County, Gangwon-do Province
Contact
1330 Travel Hotline: +82-2-1330 (Korean, English, Japanese, Chinese)
For more info: +82-2-725-3394, +82-33-240-1360
Transportation
From either the Dong Seoul Bus Terminal, the Wonju Terminal or the Gangneung Intercity Bus Terminal, take an intercity bus to the Hoenggye Terminal. Taking a taxi to the Alpensia Resort is recommended.
Website
www.gmmfs.com (Korean, English)
MAP