World Taekwondo Culture Expo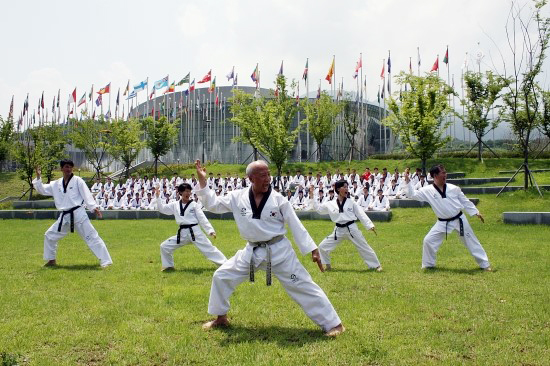 The World Taekwondo Culture Expo takes place in the city where taekwondo was founded, in Muju, Jeollabuk-do Province. Every year, about 2,000 athletes from 31 countries participate in various seminars and competitions at the six-day expo. Non-Korean athletes will also have a chance to learn about the traditions of Jeollabuk-do and Korea by touring the host city. Registration is required.
Period
July 14 to July 19, 2016
Location
Taekwondowon
(1482, Museol-ro, Muju-gun, Jeollabuk-do Province)
Contact
1330 Travel Hotline: +82-63-1330 (Korean, English, Japanese, Chinese)
For more info: +82-63-250-8350 (Korean)
Transportation
Intercity buses are available from Seoul Nambu Bus Terminal to Muju Bus Terminal.
Website
www.wtcexpo.net (Korean, English)
MAP