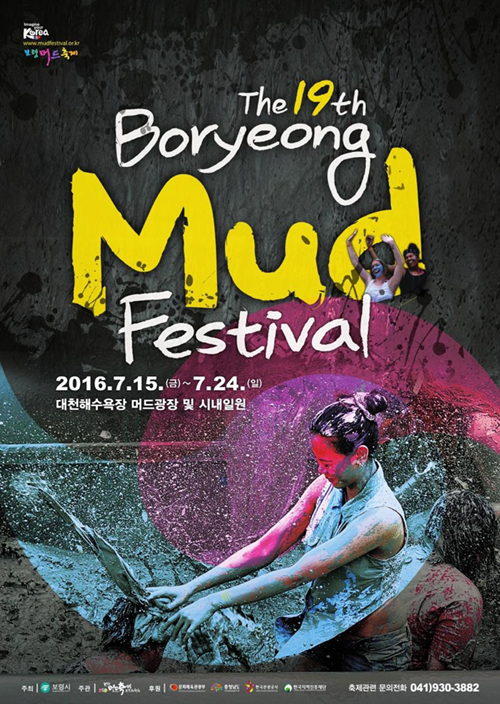 One of the most popular festivals in Korea, the Boryeong Mud Festival probably attracts the largest number of non-Korean tourists. During the festival, tourists flock to Boryeong to experience the beneficial properties of the natural mud and to also have lots of fun. Fully immersed in both the mud and the festival's great atmosphere, visitors enjoy mud wrestling, mud sliding and even swimming in the "mud mega tub." Visitors feeling particularly energetic can try the Marine Corps' "mud-training course," whilst those looking for something more chilled can relax at the "mud massage zone." In the evening, music and fireworks carry the party onto the beach.
Period
July 15 to July 24, 2016
Location
Mud square at Daecheon Beach area
123, Meodeu-ro, Boryeong-si, Chungcheongnam-do Province
Contact
1330 Travel Hotline: +82-2-1330 (Korean, English, Japanese, Chinese)
For more info: +82-41-930-3882
Transportation
Intercity buses from Seoul Central City Bus Terminal and trains from Yongsan Station are available to Boryeong.
Website
www.mudfestival.or.kr (Korean, English, Japanese, Chinese)
MAP