Shinhwa comes together for Kim Dong-wan
Idol group Shinhwa has come together to support member Kim Dong Wan.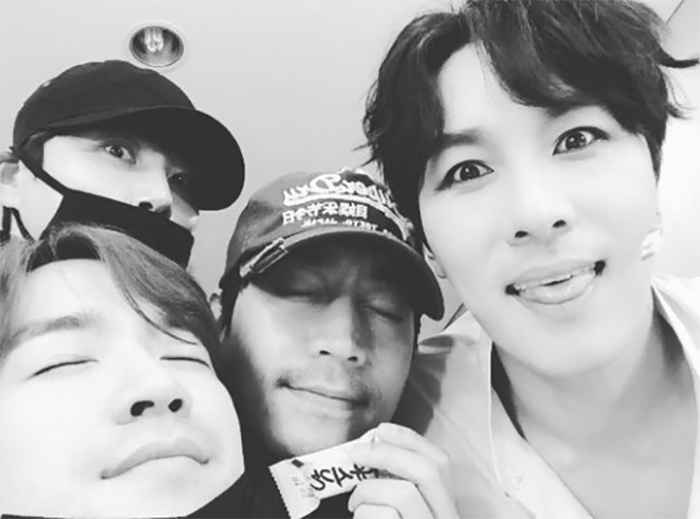 On June 14, Lee Min Woo shared an image on his personal Instagram with the message, "Eric′s free time. Free time for us too. ′Edgar Allan Poe′ lead is Kim Dong Wan. Please support him."
In the revealed image, Kim Dong Wan is surrounded by his fellow Shinhwa members Eric, Shin Hye Sung and Lee Min Woo. The group has gathered together in support of Kim Dong Wan.
Eric, who is currently busy filming to popular tvN drama Another Oh Hae Young, also made time for the occasion.
Meanwhile, Kim Dong Wan has been performing in the Edgar Allan Poe musical since May 26.
Photo credit: Lee Min Woo Instagram