Korean soap opera wows Chinese fans
A Korean soap opera is winning over the hearts of Chinese viewers.
The first six episodes of "Descendants of the Sun," a KBS drama, have been viewed more than 440 million times as of March 13, since its first airing in China.
The Chinese online video streaming site iQiyi (愛奇藝) started airing the six episodes on Feb. 24. The show's popularity is visible across Chinese online platforms, such as Weibo, which has garnered more than 1.5 billion feeds related to the soap opera. At Baidu, one of China's largest portal sites, the title of the drama and things related to it have been typed into the search engine more than 650,000 times, becoming the most-searched keyword at the site.


Since airing on Feb. 24, 'Descendants of the Sun' has grown in popularity in both Korea and China.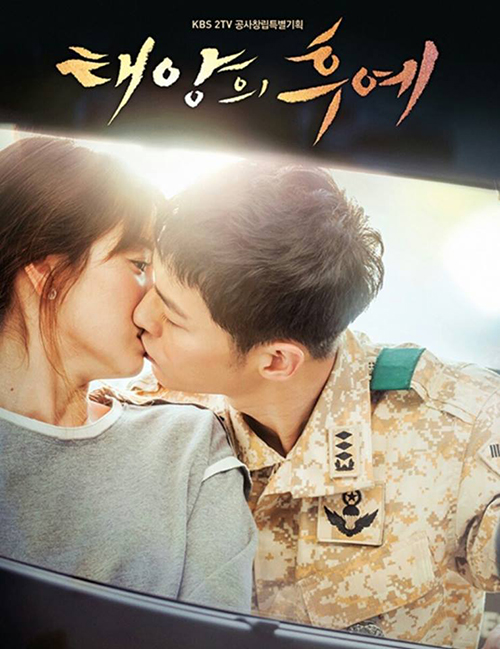 The Korea-China co-production 'Descendants of the Sun' stars actress Song Hye-kyo (left) and actor Song Joong-ki.
This 16-episode series is co-produced by companies in Korea and China and airs simultaneously in both countries. It also casts two famous stars: actress Song Joong-ki and actor Song Hye-kyo.
Actress Song Hye-kyo stars as Doctor Kang Mo-yeon who has been dispatched as part of a voluntary medial team in a fictitious war-torn country called Uruk. The actress is already enormously popular across China with her previous smash-hit appearances in "Autumn in My Heart" and "Full House."
Her romantic partner is actor Song Joong-ki. He plays the male lead Yoo Si-jin, a captain in a special forces unit stationed in Uruk. His masculinity and disciplined way of speaking is winning over the hearts of Chinese women, media reports.
Set in the fictional country of Uruk, fraught with war, earthquake and diseases, the drama chronicles the love story between the soldier and the doctor.
The so-called "Song-Song" couple has many memorable scenes, enough to make many viewers' hearts throb. It's expected that their popularity in China will probably surpass that of the couple from "My Love From the Star," actor Kim Soo-hyun and actress Jun Ji-hyun. That soap opera, too, was a sensation across China, hitting 3.7 billion views in total.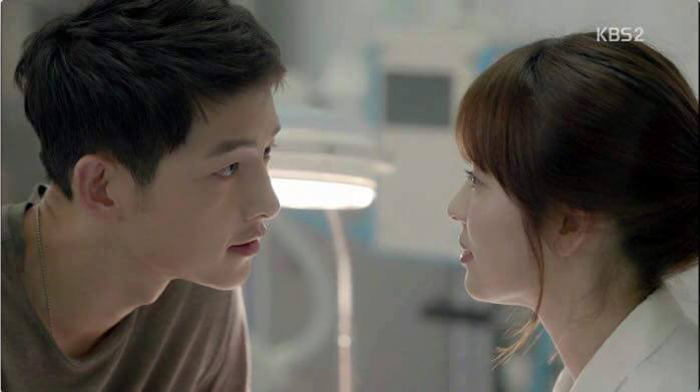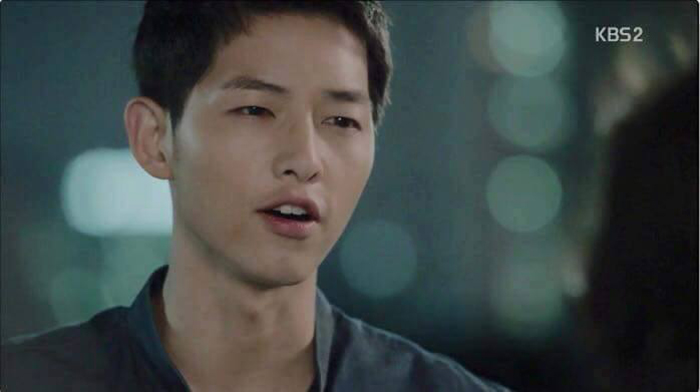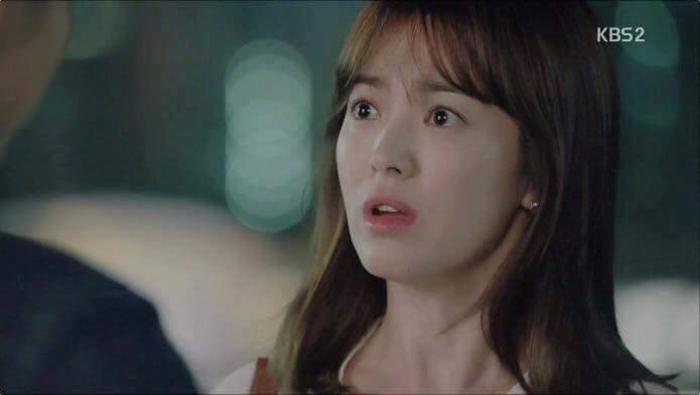 'Descendants of the Sun' is a Korea-China joint production and is making waves across Chinese TV audiences.
By Sohn JiAe
Korea.net Staff Writer
Photos: KBS
jiae5853@korea.kr
RELATED TOUR
K-Drama Tour