The Sool Gallery – Taste Korean Traditional Liquor For Free!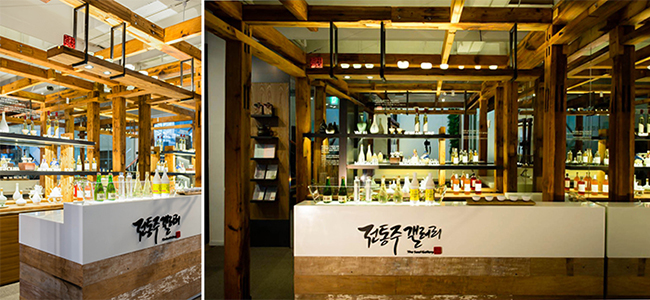 The Sool Gallary
The Sool Gallery, a traditional Korean liquor exhibition and tasting room has recently opened in Insa-dong, Jongno-gu, Seoul. Liquor professionals will be at the hall to provide educational programs on Korea's traditional alcoholic drinks to foreign travelers.
The programs are designed to provide foreigners with the perfect platform to learn about traditional alcoholic drinks and taste four traditional Korean liquors. A wide range of services such as postcard writing, brewery visits, and tourist destination guides are also available.
A reservation is required to participate in the education programs and liquor tasting, and can be made through The Sool Gallery's SNS pages or via email. However, booking is not required to simply browse the exhibition hall within operating hours. Both exhibition and tasting are offered free of charge.
The topic of the programs presented at the gallery change each month. In February, adding a little cheer to the Seollal holiday, 'Traditional Alcohol of a Food Myeongin (expert)' will be offered. In March, when everything begins to come alive, the aesthetics of the fermentation process will also come alive with the program 'Visiting Breweries'.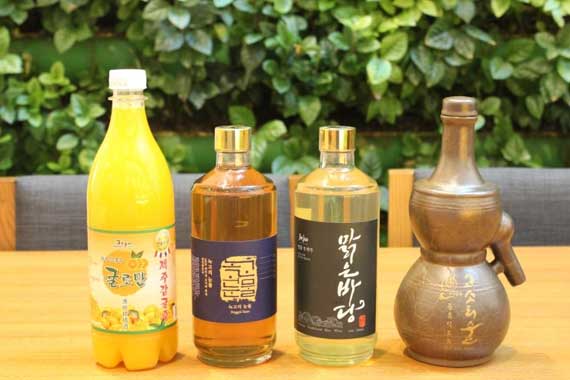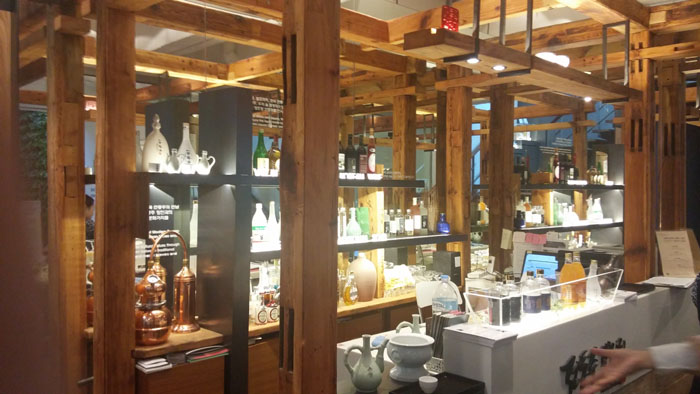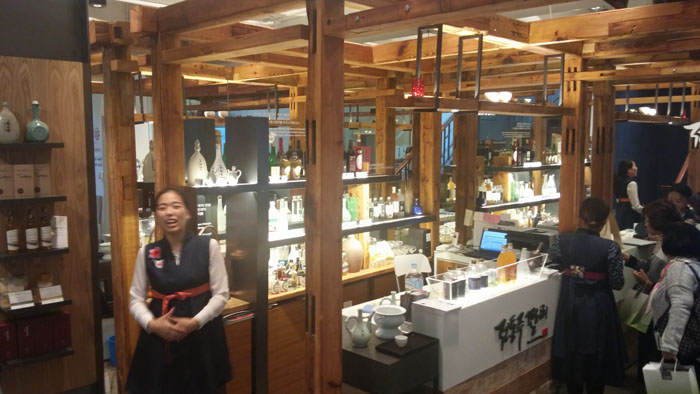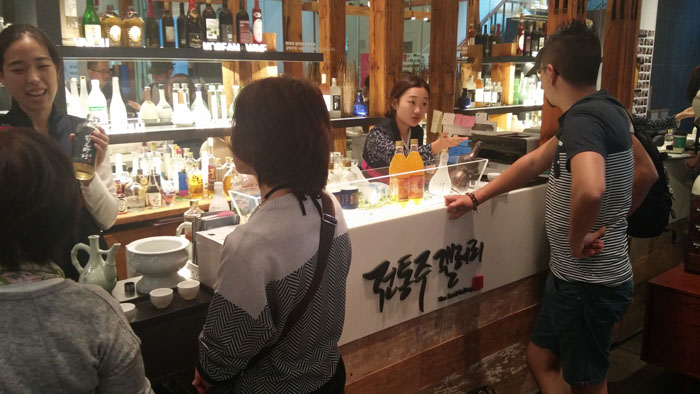 They introduce Korean liquor with kind explanation.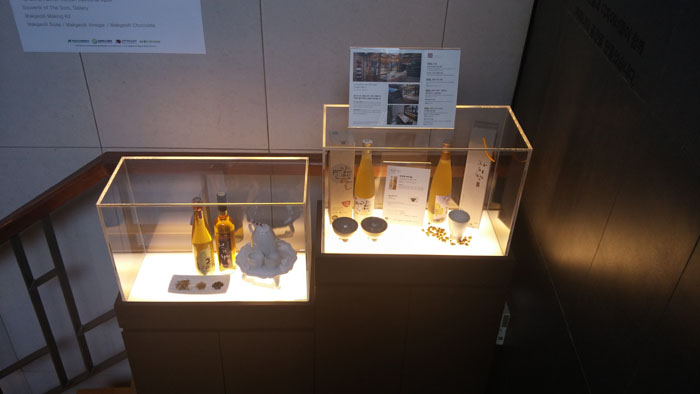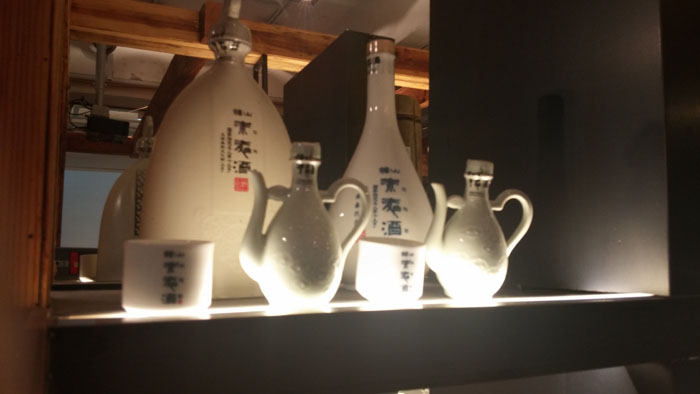 You can buy many kinds of Korean liquor.
More info

<The Sool Gallery>
☞ Address: B1, 8, Insadong 11-gil, Jongno-gu, Seoul
☞ Direction:
1) Jonggak Station (Seoul Subway Line 1), Exit 3-1.
– Walk 330m straight from the exit.
– Turn right on Insa-dong 11-gil (before Templestay Information Center) and walk 100m.
2) Jongno 3(sam)-ga Station (Seoul Subway Line 5), Exit 5.
– After crossing the cross walk from exit 5, walk 180m straight.
– Head right along Insadong-gil and continue 240m.
– Turn left on Insa-dong 11-gil (in front of Ssamziegil) and walk 40m.
3) Anguk Station (Seoul Subway Line 3), Exit 6.
– Walk 90m straight from the exit.
– Turn left and walk 200m along Insadong-gil road.
– Turn right on Insa-dong 11-gil (in front of Ssamziegil) and walk 40m.
☞ Operating Hours: 10:00 – 18:00 (Close every Monday / Seollal Day (February 19, 2015))
☞ Blog & SNS:
blog.naver.com/soolgallery (Korean only)
www.facebook.com/thesoolgallery (Korean, Japanese)
☞ Email: soolgallery@naver.com (Korean, English, Japanese)
☞ Inquiries: +82-2-739-6220 (Korean, English, Japanese)
☞ 1330 Korea Travel Hotline: +82-2-1330 (Korean, English, Japanese, Chinese)