Seoul Museum of History
Human beings learn many things by traveling. We broaden our understanding on different worlds as exposing to unfamiliar scenes and cultures. And through those comparison analogy, one can conceive better about himself or herself. Seoul Museum of History is also a place to take a journey; but it is 'time travel,' not 'space travel' which is the only discernable difference. It is the Seoul Museum of History where a person attains knowledge and vision on how Seoul was born, has been transformed to the present as a world-class city, and will be changed in the future. Seoul Museum of History presents the root of Seoul, the life of Seoul people and the changes of the modern Seoul in permanent exhibition with diverse donated collection testifying the history and culture of Seoul. Moreover, enriched various traditional workshops and culture events for children, families and adults are ready to be enjoyed.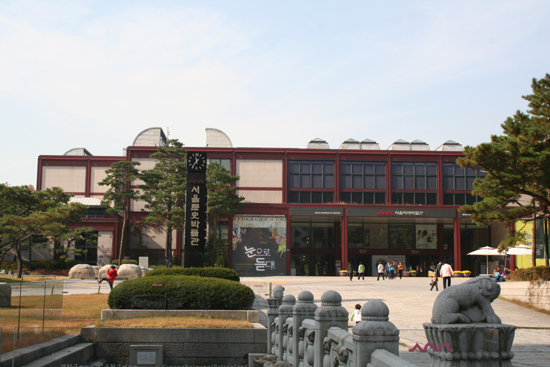 Established 21 May 2002
Location 2-1 Sinmunno 1 ga, Jongno-gu, Seoul, South Korea
Korea name Hangul 서울역사박물관 Hanja 서울歷史博物館
Revised Romanization Seoul yeoksa bakmulgwan
McCune–Reischauer Sŏul yŏksa pakmulkwan
Seoul Museum of History is a history museum located in Sinmunno 1 ga, Jongno-gu, Seoul, South Korea.
Seoul was the capital of the Joseon Dynasty, and the Museum depicts the evolution from its prehistoric period to the city it is today. It illustrate the history Seoul and host's special exhibitions, such as Panoramic Prague.