Gyeonggi International Ceramics Biennale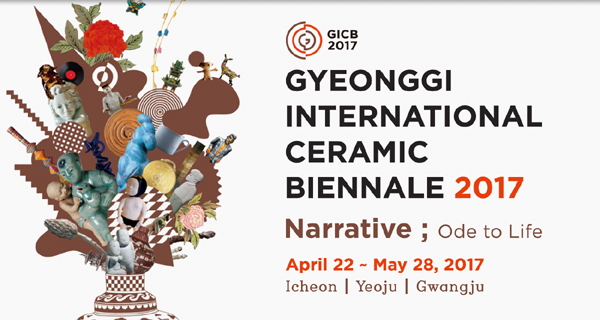 The Gyeonggi International Ceramics Biennale, held every odd year since 2001, brings ceramicists from over 70 nations and their art works to festival sites across Gyeonggi-do Province.
This year, under the theme of "Narrative: Ode to Life," the works on display will deliver the story of contemporary society, culture and the life of individuals and groups. Here, you will be able to explore interesting pottery representing our daily lives, history, culture and even politics.
Each of the festival sites will offer unique hands-on activities to make and bake ceramics. Also, "clay activities," such as building a clay tower, throwing clay on a target and mud painting, will be available at all of the festival sites.
Finally, on weekends, visitors will be able to cook some instant noodles in a primitive earthenware jug or bake sweet potatoes in clay molds.
Period
April 22, 2017 ~ May 28, 2017
Location
Icheon Cerapia, Gwangju Gonjiam Ceramic Park, Yeoju Dojasesang
Contact
1330 Travel Hotline: +82-2-1330 (Korean, English, Japanese, Chinese)
For more info: +82-31-645-0660~6
Transportation
To Icheon Cerapia
From the Icheon Intercity Bus Terminal, take a taxi to Icheon Cerapia. (10-15min)
To Yeoju Dojasesang
From the Yeoju Intercity Bus Terminal, take a bus bound for Silleuksa Temple.
Get off at Silleuksa Temple and walk 200m.
To Gwangju Gonjiam Ceramic Park
From Dongseoul Bus Terminal, take Bus 1113-1 to the Gwangju Gonjiam Ceramic Park
A shuttle bus departs from SM dutyfree store in Insa-dong, Seoul and Hanatour's premium roadshop in Hongdae, Seoul on 9 a.m. and 2 p.m.
(Reservations & inquiries : Hanatour +82-2-365-1500)
Website
https://www.kocef.org/eng/ (Korean, English, Chinese, Japanese)
Map