Seoul's mini-China: Daerim-dong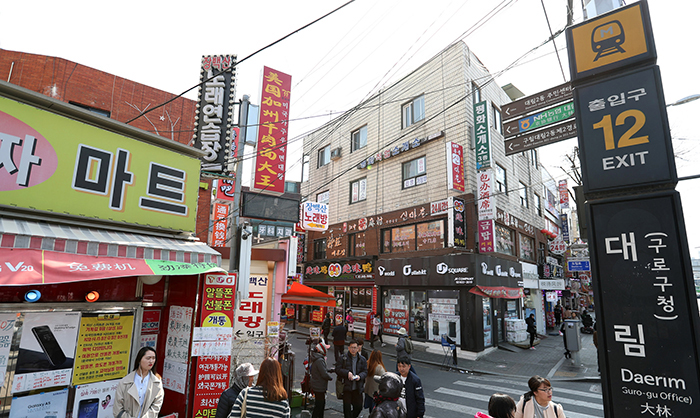 The Daerim Jungang Market, a neighborhood home to many of Seoul's Mandarin-speaking residents, has Chinese restaurants and stores lining the main street that starts at exit No. 12 of Daerim Station.
Chinatowns, neighborhoods or streets filled with people from Taiwan, Hong Kong, Macau or even mainland China itself, as well as many locals, can be spotted with ease in many parts of the world. There are famous Chinatowns in New York, San Francisco, London, Paris and Tokyo. They are neighborhoods that can't be missed when traveling to those fair cities.
Korea has one Chinatown in Incheon, but there's not an official one in Seoul. The capital is, however, home to a neighborhood that is almost equivalent to the more touristy Chinatown found in Incheon. That is Daerim-dong in Yeongdeungpo-gu District.
Head out of exit No. 12 of Daerim Station along subway lines No. 2 and 7, and exotic letterings and signs will be seen, making you feel as if you're strolling down a market street in China. You'll encounter an endless line of restaurants and stores with signboards all in simplified Chinese characters, or, in Korean that are named after certain cities in mainland China.
Almost all the passersby here speak Mandarin, and hearing someone speak in Korean comes as brief moment of serendipity.
"There used to be huge factories in nearby Garibong-dong and Guro-dong back in the 1990s, areas that had a dense population of mainland Chinese immigrants," said an official from the Yeongdeungpo-Gu Office. "As redevelopment was undertaken in those two areas, Mandarin-speaking residents moved to nearby Daerim-dong."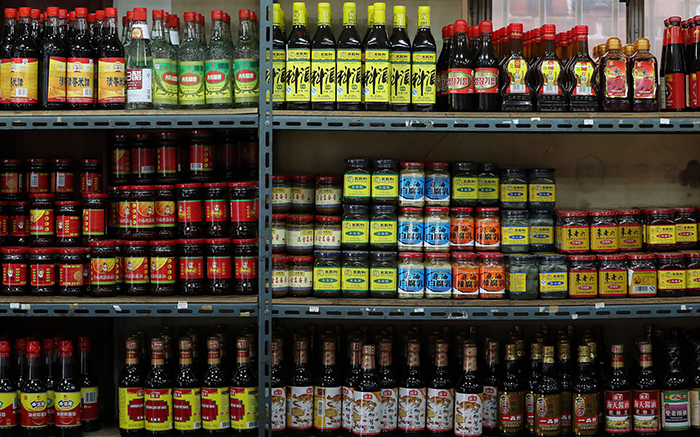 The Daerim Jungang Market, often dubbed as 'a mini-China in Seoul,' has a wide range of Chinese products for sale, from spices and noodles to liquor.
The strongest Chinese vibes can be felt at the Daerim Jungang Market. The market really is a slice of "China in Seoul," as the streets here are lined with restaurants and stores all with simplified Chinese signboards.
Stalls along the street serve a variety of traditional Chinese snacks and dishes. There's tanghulu (탕후루, 糖葫芦), candied fruit on a stick, mahwah (마화, 麻花), twisted bread sticks, ssangchang (샹창, 香肠), Chinese-style sausages, and baozi (빠오즈, 包子), traditional Chinese bread.
Grocery stores have a wide range of not-commonly-found Chinese items stacked on their selves, too, such as spices, snacks, liquor and instant noodles.
"We've received a growing number of visitors from Taiwan, Hong Kong and China, especially younger ones, starting seven or so years ago," said vendors who run businesses here. "Usually, we welcome about 8,000 tourists per day, and the number doubles or even triples on weekends," many of them said.
By Xu Aiying, Sohn JiAe
Korea.net Staff Writers
Photos: Jeon Han Korea.net Photographer
xuaiy@korea.kr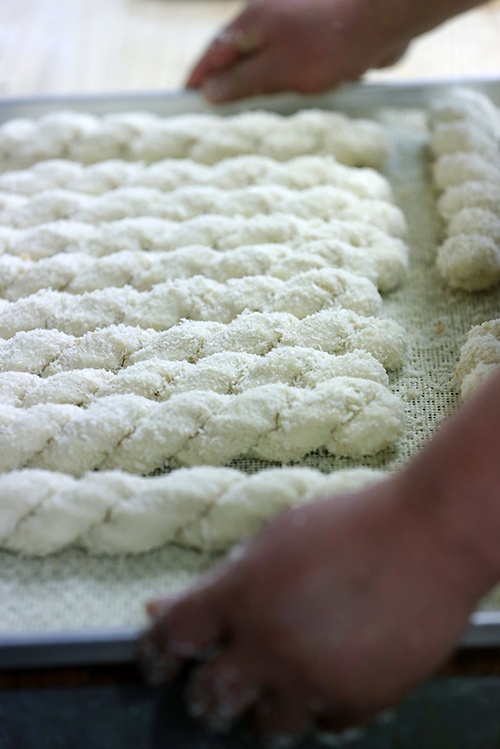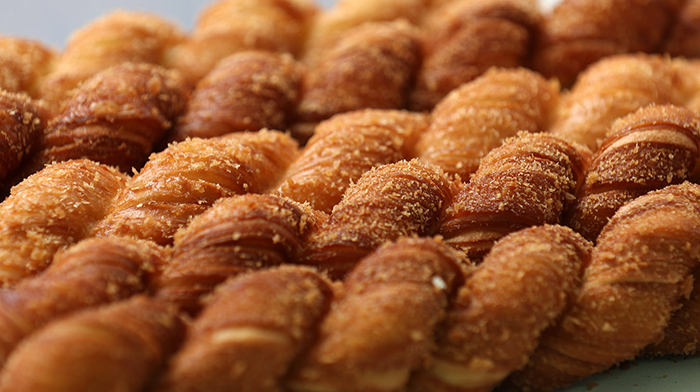 The Daerim Jungang Market in Daerim-dong, Seoul's own small Chinatown, is where you can taste traditional snacks like mahwah twisted bread sticks.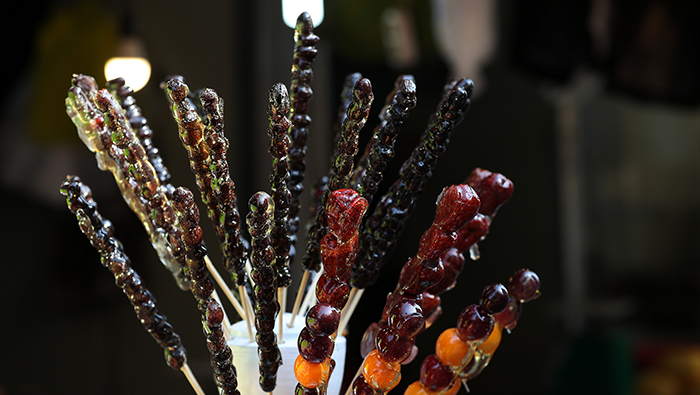 Tanghulu (탕후루, 糖葫芦) candied fruit-on-a-stick, a traditional snack, is on offer at the Daerim Jungang Market in the predominantly Mandarin-speaking neighborhood of Daerim-dong in Seoul.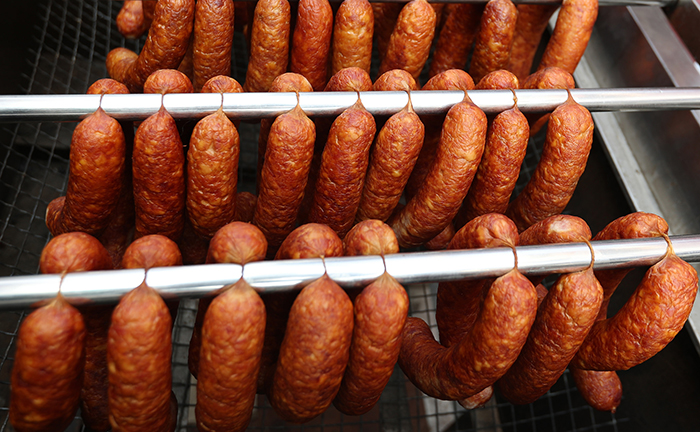 Ssangchang (샹창, 香肠), a type of delicious sausage, is one of the Chinese dishes where eaters can enjoy the unique flavors of Chinese spices, such as star anise (팔각, 八角) and Sichuan pepper (산초, 山椒).