Palace snowscape welcomes tourists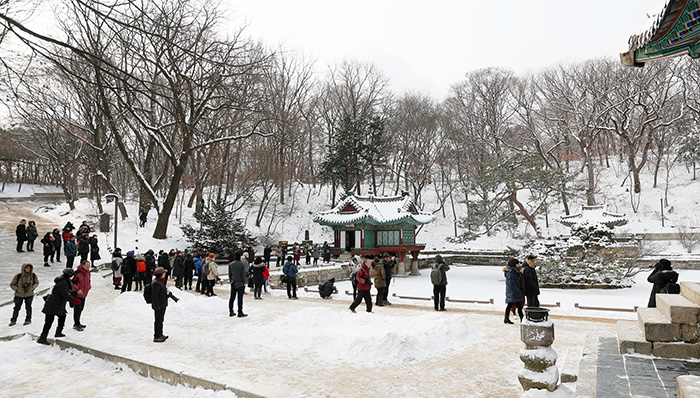 Visitors to the Secret Garden at Changdeokgung Palace enjoy the snowy scenery while listening to a tour guide's comments about the Juhamnu Pavillion.
Changdeokgung Palace, an officially-registered UNESCO World Heritage Site, has changed into its white winter clothes.
On Dec. 20, snow began falling across Seoul just before daybreak, turning the capital into a wintry metropolis and decorating the palace rooftops in white.
Although it was icy cold with a piercing wind, many visitors were, nonetheless, seen at Changdeokgung Palace. Many of them carried a camera or two slung over their shoulders. They were busy trying to capture the snowy palace before others made footprints across the snow-white open spaces.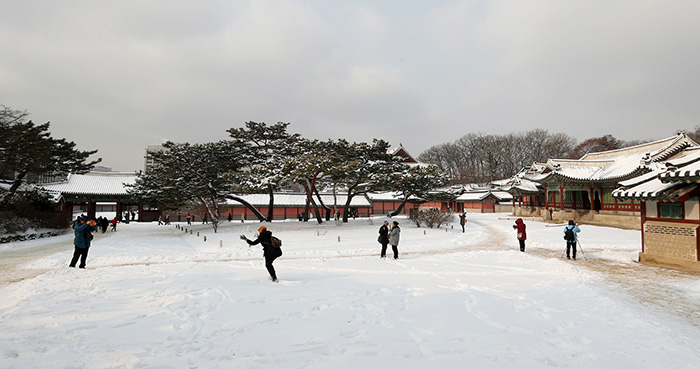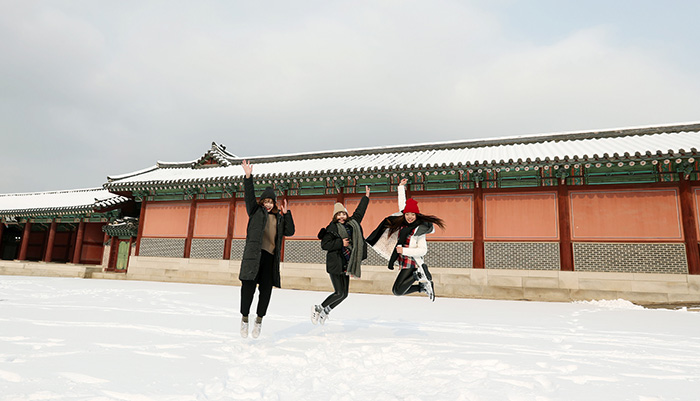 Visitors to Changdeokgung Palace enjoy the snow and snap a few photos on Dec. 20.
Tourists without a camera were also able to enjoy the snow. Many people hailing from regions where snow is somewhat rare, such as Southeast Asia, were making snowballs or snowmen despite the cold weather.
One group of tourists from Taiwan said that it was their "first time to see real snow" and they're happy for the experience. They posed with the palace halls in the background, looking for the best shot and angle.
Antonio Viscaino, a Spanish tourist waiting in line at the Secret Garden, said, "The palace looks fine, just as it was, but it looks even better in the snow."
By Kim Young Shin
Korea.net Staff Writer
Photos: Jeon Han, Korea.net Photographer
ysk1111@korea.kr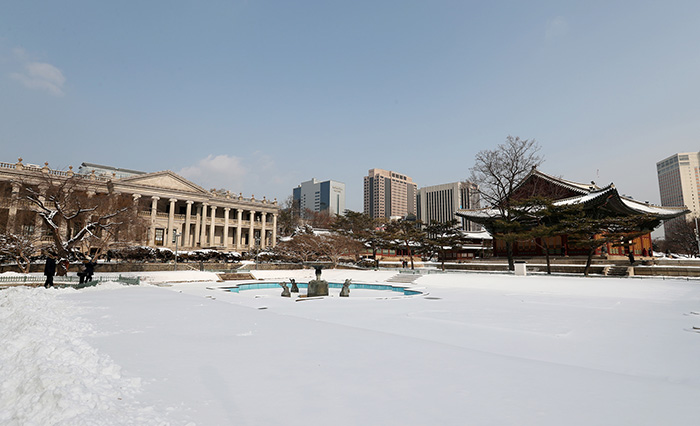 Deoksugung Palace, one of the many places across Seoul where the buildings of the distant past and the modern era can both be seen in the same shot, is also covered in snow on Dec. 20.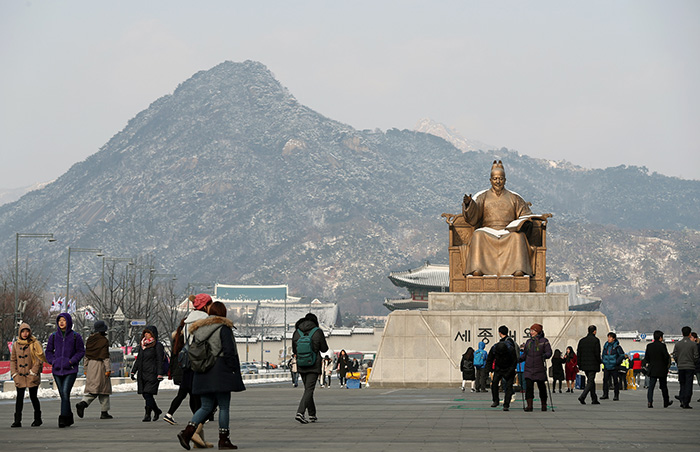 Although the snow in Gwanghwamun Plaza has been removed, people can still enjoy the snowscape of Bugaksan Mountain on Dec. 20.
RELATED TOUR 
Full Day Palace Tour
Changdeokgung Palace Tour
Bukchon Hanok Village Tour
Morning World Cultural Heritage Tour