Taebaek Sunflower Festival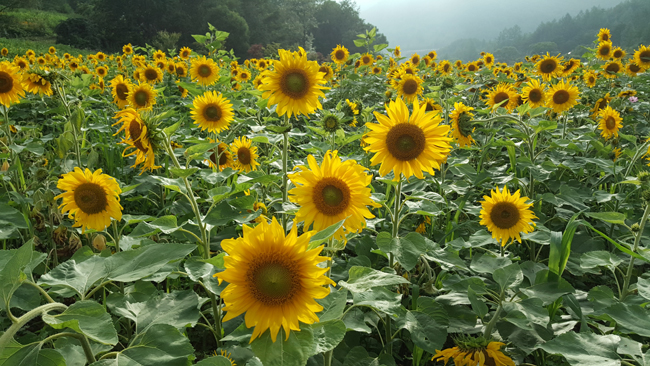 Guwau Village in Taebaek, Gangwon-do Province, will host the Taebaek Sunflower Festival, a celebration of the area's wide array of colorful wildflowers and endless fields of sunflowers, in the largest sunflower patch in Korea. Over three and a half weeks, 300 species of wild flowers along with a field of sunflowers will await visitors, ready to provide an opportunity to enjoy nature to the fullest.
Period
July 22 to Aug. 16, 2016
Location
Guwau Village
38-33, Guwau-gil, Taebaek-si County, Gangwon-do Province
Contact
1330 Travel Hotline: +82-2-1330 (Korean, English, Japanese, Chinese)
For more info: +82-33-553-9707
Transportation
[By Intercity Bus] From the Dong Seoul Bus Terminal, take an intercity bus to the Taebaek Terminal. From Taebaek Terminal, take a taxi to the Highlands Botanical Garden (고원자생식물원).
Website
https://www.sunflowerfestival.co.kr (Korean)
MAP