The Time Travel to Joseon Dynasty at Korean Folk Village
Spring has come at Korean folk Village
It is at the end of April now. Until last week, it had kept on raining and was cold in Seoul. After the rain stops, the real spring has come and the weather is warmer and makes me feel good. The cherry blossoms have almost fallen off but other beautiful flowers such as tulips, magnolias are gladly greeting us.
To feel the nice springtime weather, I joined our afternoon tour package "Korean Folk Village Tour". The travelers who participated in this package were Japanese couples, one lady from Uzbekistan and a Filipino. A tour guide Mrs. Ko accompanied Japanese couples and I followed two ladies the name is Catherine from Philippines and Nigora from Uzbekistan.
When I met them for the first time, I was wondering how and why they visited in Korea. Catherine said she followed her husband for his business in Seoul. During daytime which husband works, she was traveling by herself using our tour package. Nigora came to Korea for her holiday. Both Catherine and Nigora really love and enjoy watching the Korean dramas a in common. On the way to the Korean folk village, we talked about Korean dramas and Korean actors such as 'Winter Sonata', 'Boys over Flowers', 'It's Okay, That's Love' etc. They know a lot of the Korean dramas more than me. They also really love Korean actors such as Jo In-sung, Lee Dong-wook, Lee Min-ho, etc. It was nice talking with them.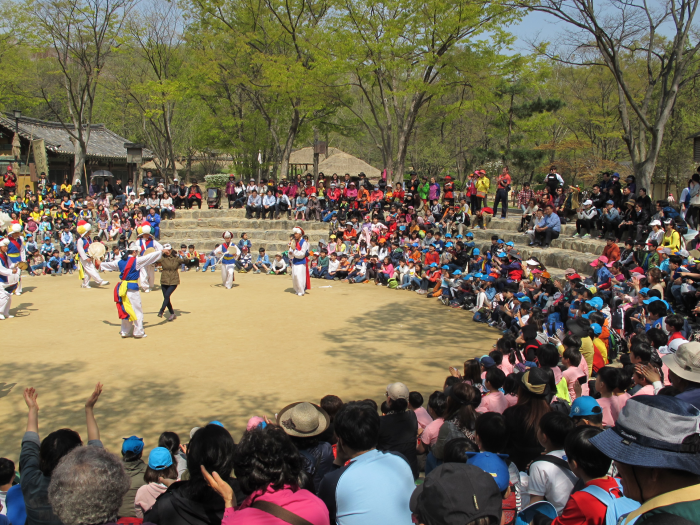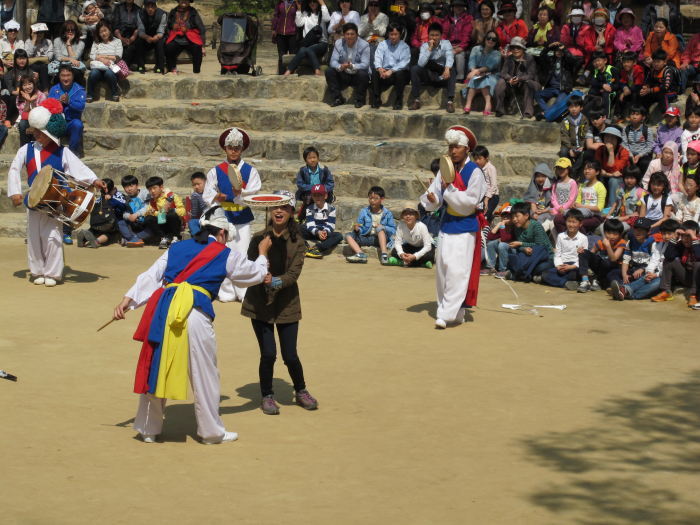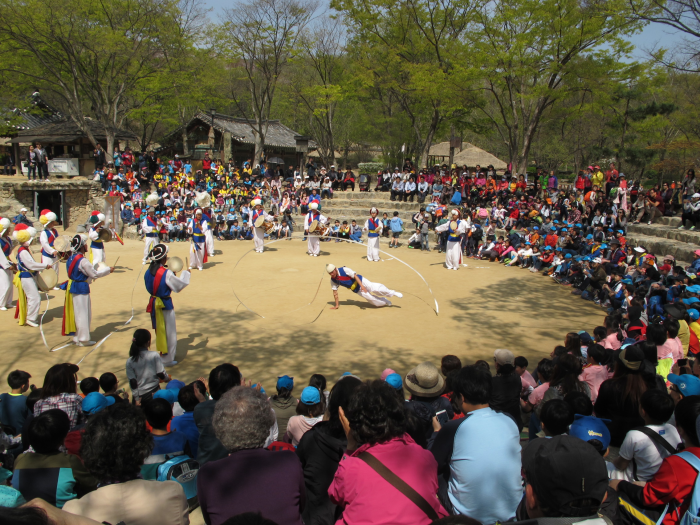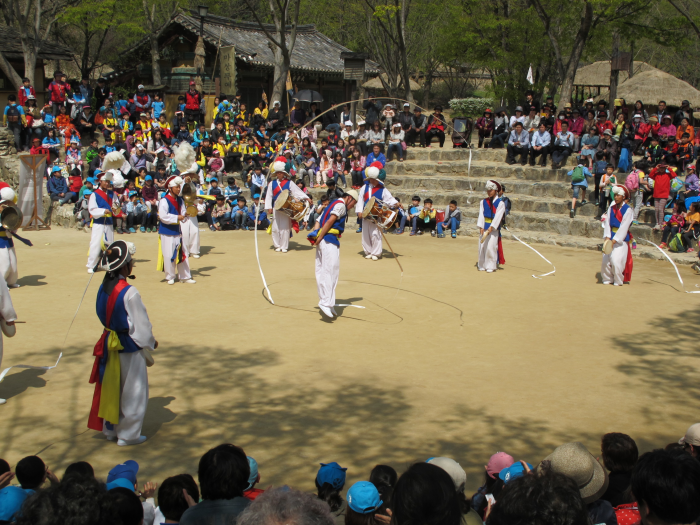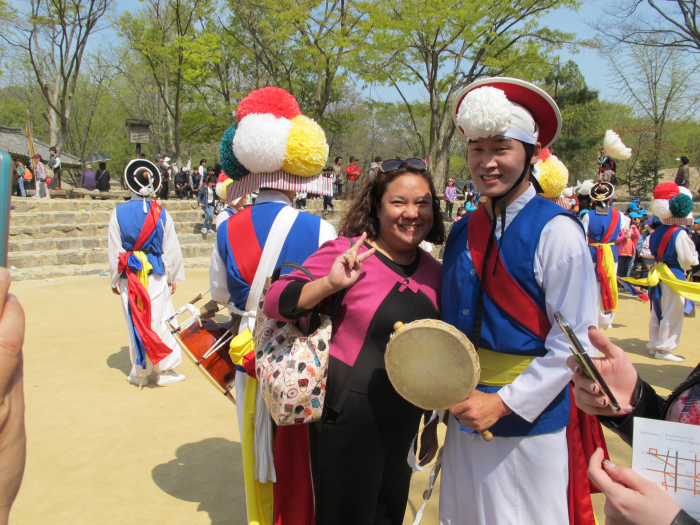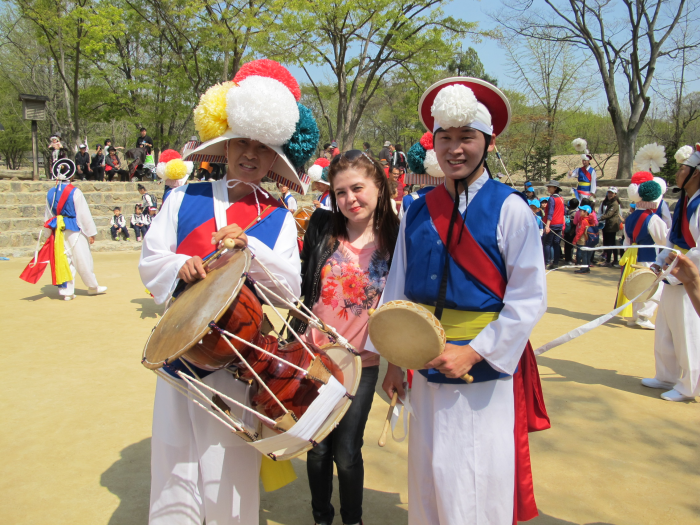 'Farmer's Music and Dance' at Performance Area
As soon as we arrive at Korean Folk Village, we went to the performance area to see the 'farmer's music and dance'. There were already a lot of people and many people were enjoying the traditional performance. After finishing the performance, Catherine and NIgora took pictures with performers.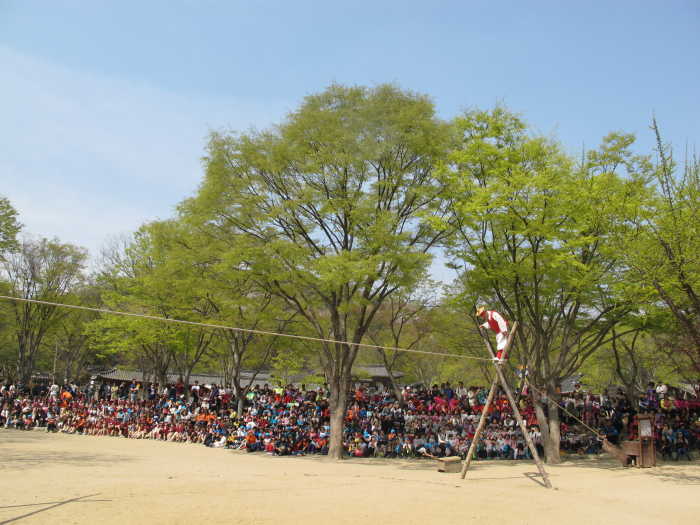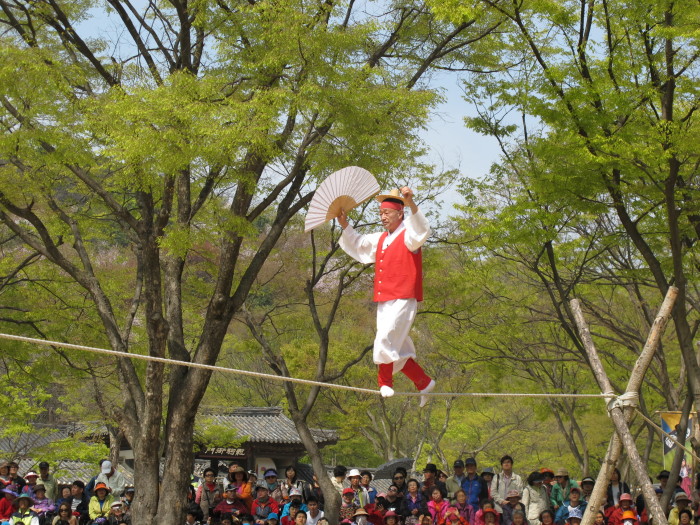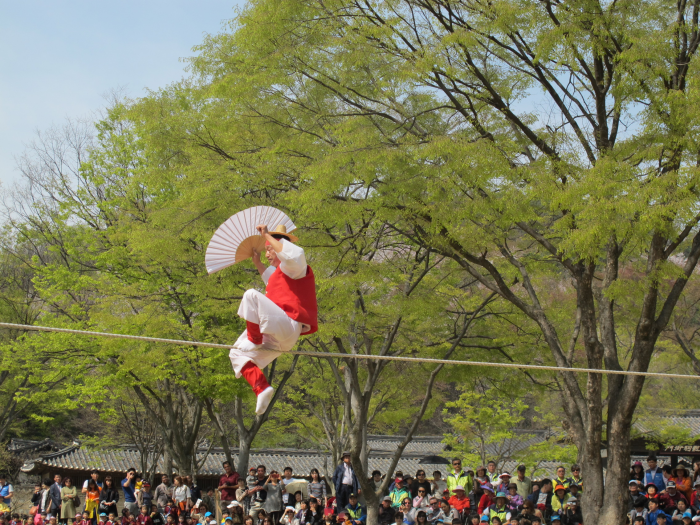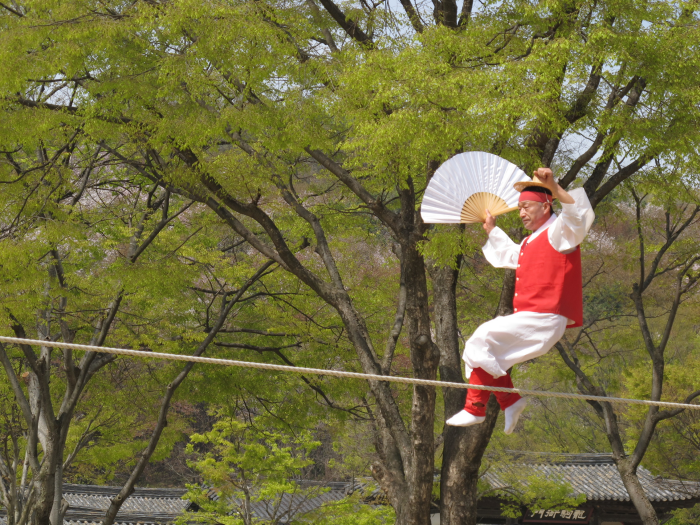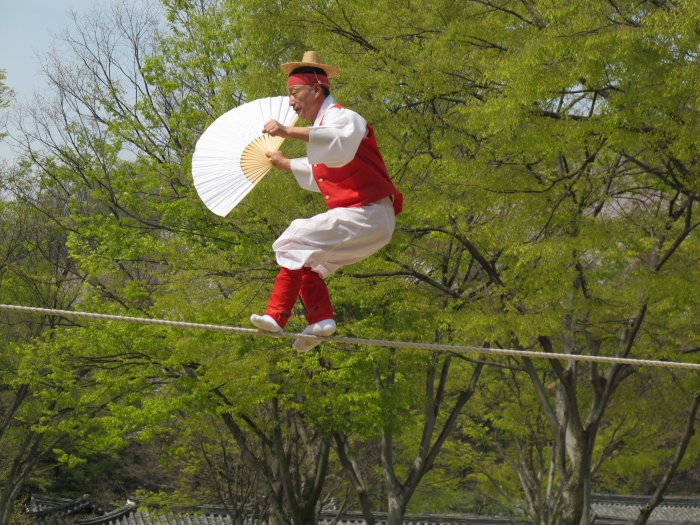 'Acrobatics on a Tightrope walking' at Performance Area
The second performance we saw was 'Acrobatics on a Tightrope walking'. That is a performance that demonstrates skills and boasts a witty talk on the shaky tightrope and was designated as important intangible asset No. 58 of the country. (Listed in 2011 as UNESCO Intangible Human Heritage) He acts will likely fall but flies in the air jumping on the tightrope. This performance is only in Korea. This performance starts at 14:30. If you want to see the great performance that has only in Korea, visit the Korean folk village now!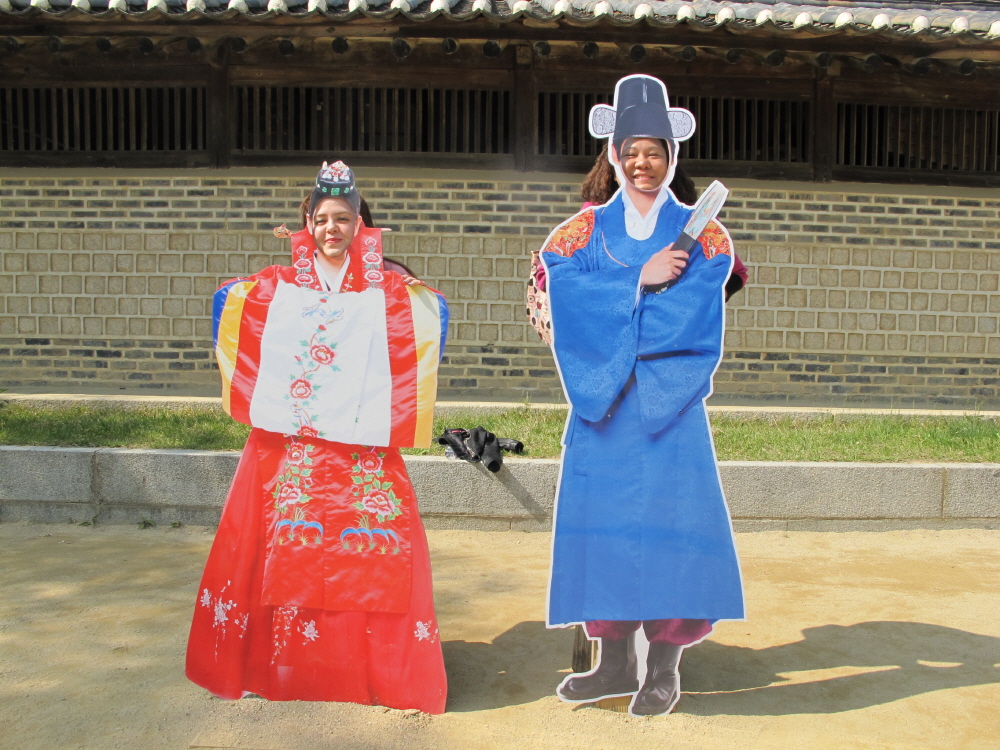 In this folk village, there is a historical drama filming location. You can take pictures with Korean paper model actors and actresses. Also, there are hand-printings of them such as Lee Dong-wook, Lee-jun ki.
After finishing the tour, all travelers were satisfied with Korean folk village. You can experience the Korean traditional houses that real existed in Joseon dynasty (1392 ~ 1897) and while walking around this village, you can see a few of people working as the people in Joseon dynasty.
Come and enjoy the nice spring weather and feel relaxed. Also, you can have a cool rice wine with Korean traditional food in the Food Court.
The rest of pictures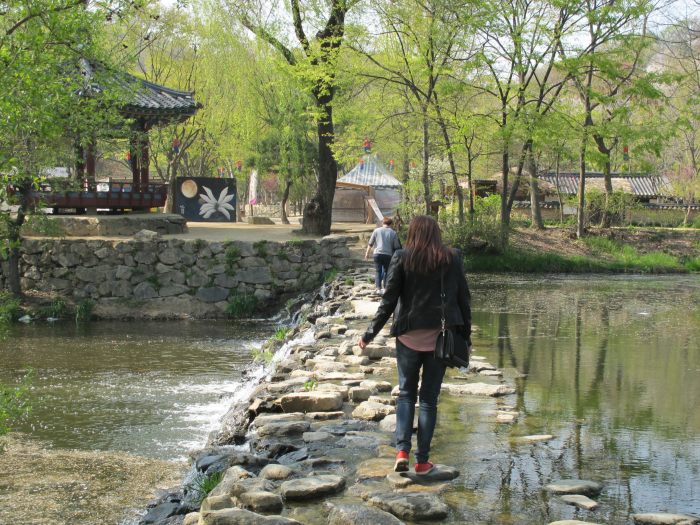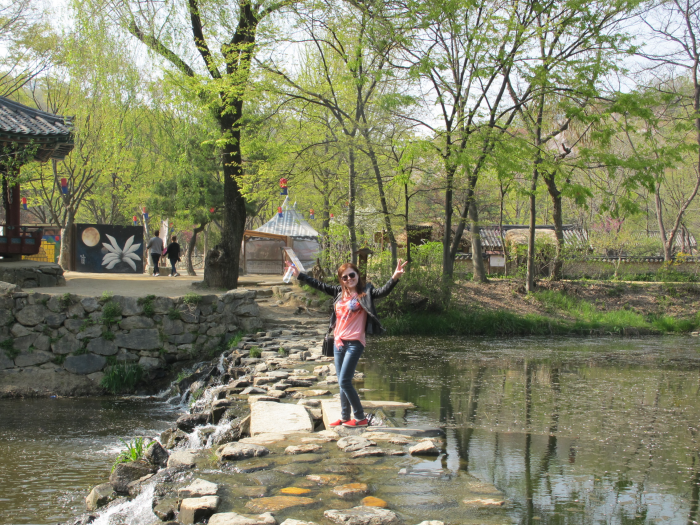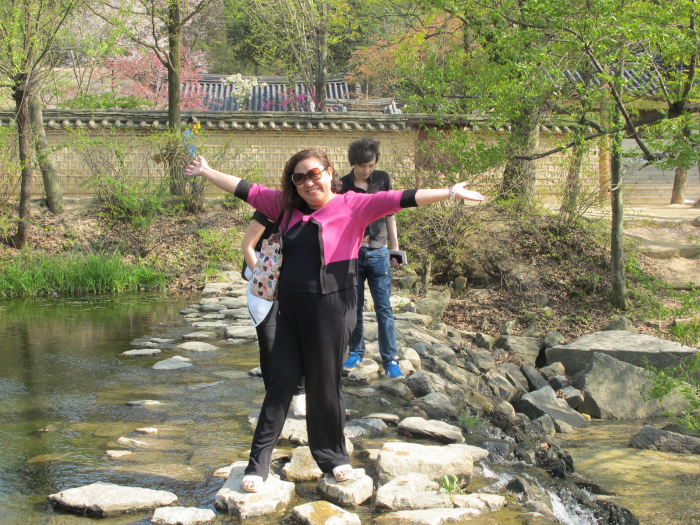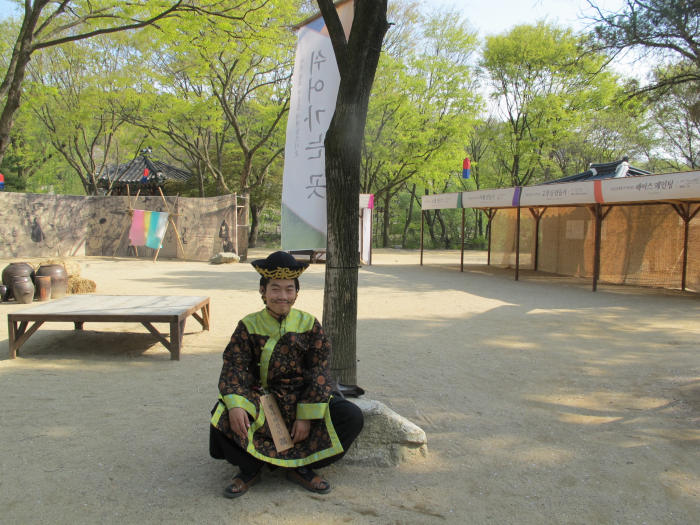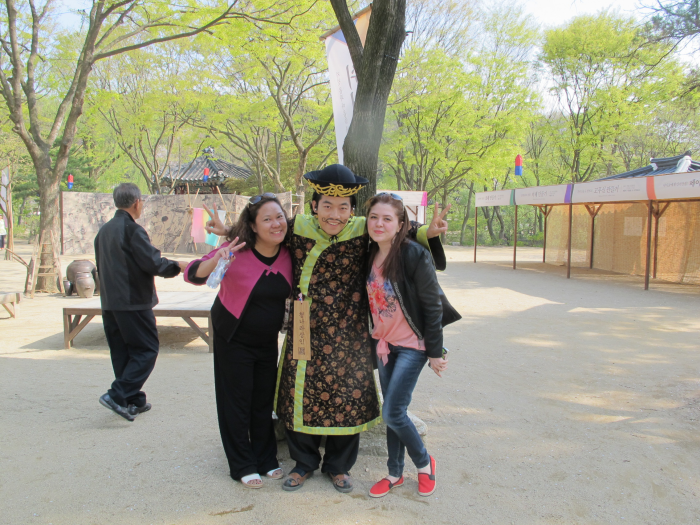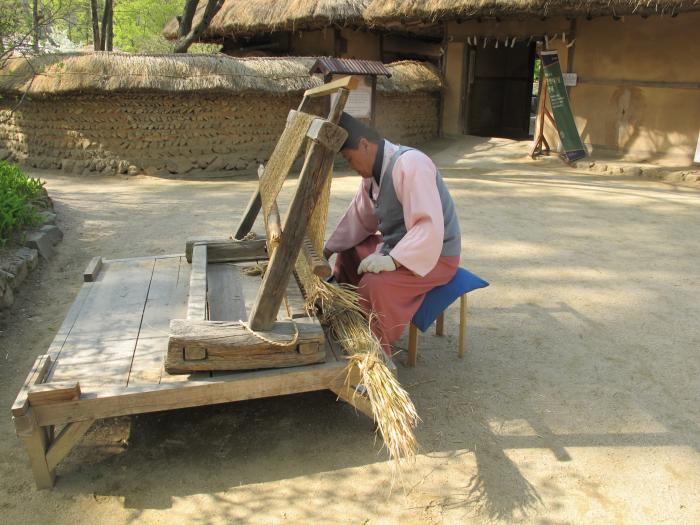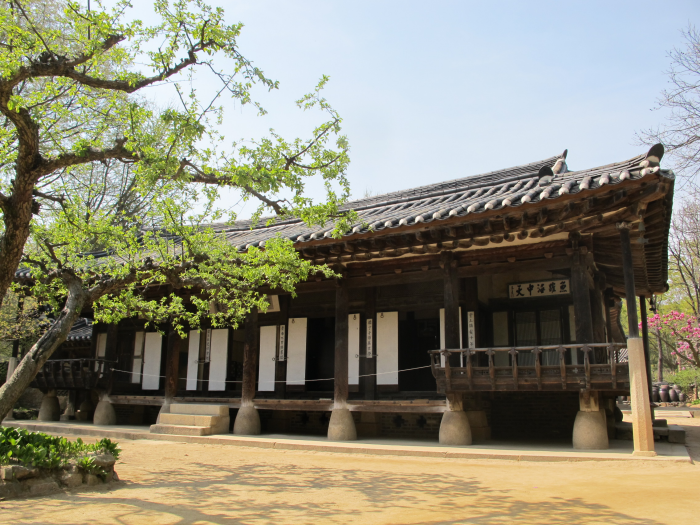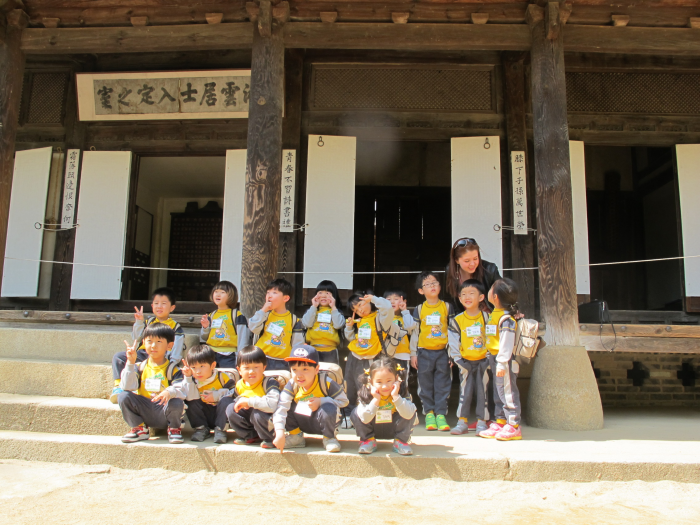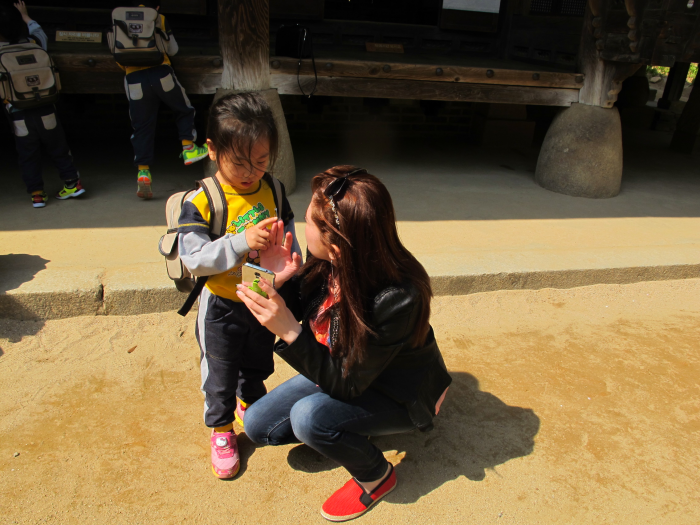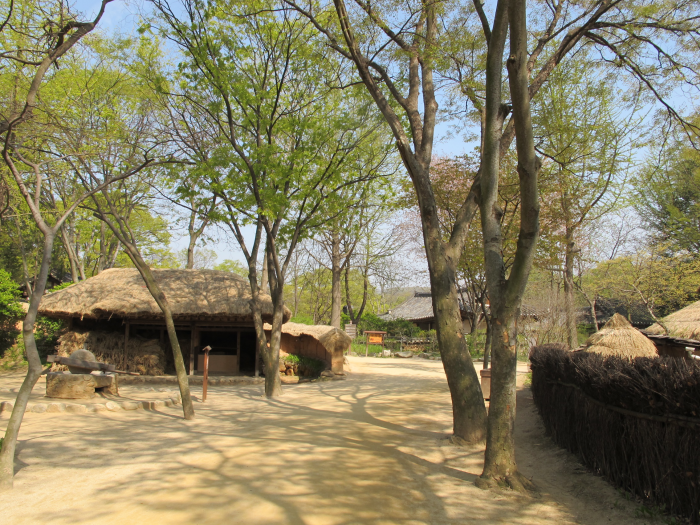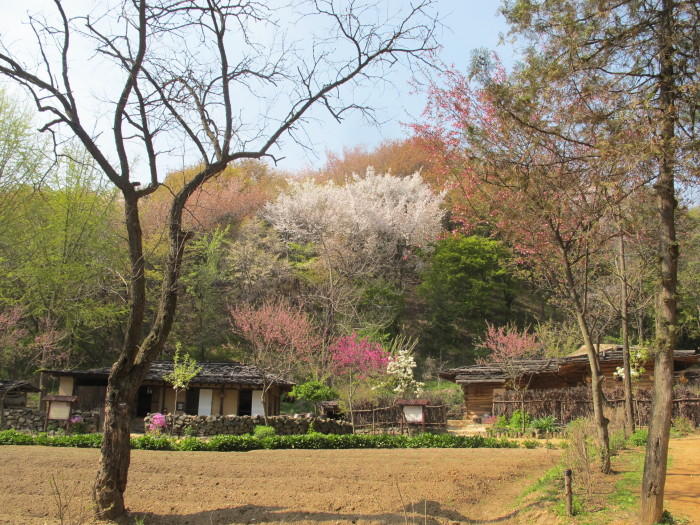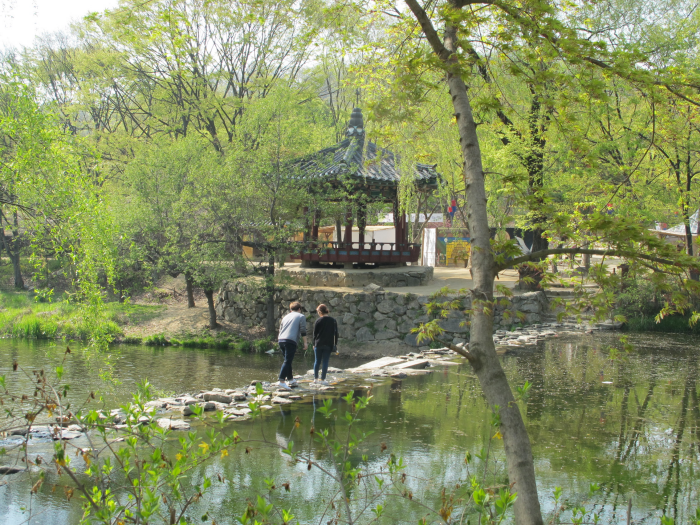 Information
Using Tour Package by KTI (Korea Tour Information)
We have special tour courses that going Korean Folk Village. If you make an appointment at KTI, we will pick you up at your hotel and go to the folk village by bus. Also, after finishing the tour we will drop you off at your hotel as well. You can save your time by using our tour package and it is more convenient than using public transportation.
If you would like to use KTI tour packages, click this rink below.
| | |
| --- | --- |
| Feb. ~ Apr. | 09:30 ~ 18:00 |
| May ~ Sep. | 09:30 ~ 18:30 |
| Oct. | 09:30 ~ 18:00 |
| Nov. ~ Jan. | 09:30 ~ 17:30 |
∙Extended for 30minutes on weekend and holidays
Public Transportation
Korean Folk Village (Nah-gok Village)
– From Gangnam Station, Sang-gal station 5001-1, from Suwon Station 37, 10-5, From Jukjeon Station in Suji 30
Folk Village 3-way Intersection (SamJeong Apartment Complex)
– From Gangnam Station 1560, From Jongro 5500-1
*The Above information may change depending on the circumstances.
*The Folk Village 3-way intersection is situated 1.2km from the Folk Village.
By Hanna, Kwak
Photos by Hanna Kwak
www.koreatourinformation.com Staff Writers
lee2@seoulcitytour.net