Sawol-ae Webfoot octopus(jjukkumi) & Honey Pizza course
Here Sawol-ae located in D-cube city in Sindorim provides fusion food courses. If you want to eat Korean and Italian food at once, it would be the best choice to take the road to this restaurant.
It takes 10 minutes on foot from Sindorim Station(Line 1,2) and owing to fame of this restaurant you might stand in line to sit on the table. However, it totally deserves waiting after you have a taste of webfoot octopus salad and honey pizza with webfoot octopus topping that maybe you have not tasted before.
So, when you taste a special food for sense of epicure, give it a try!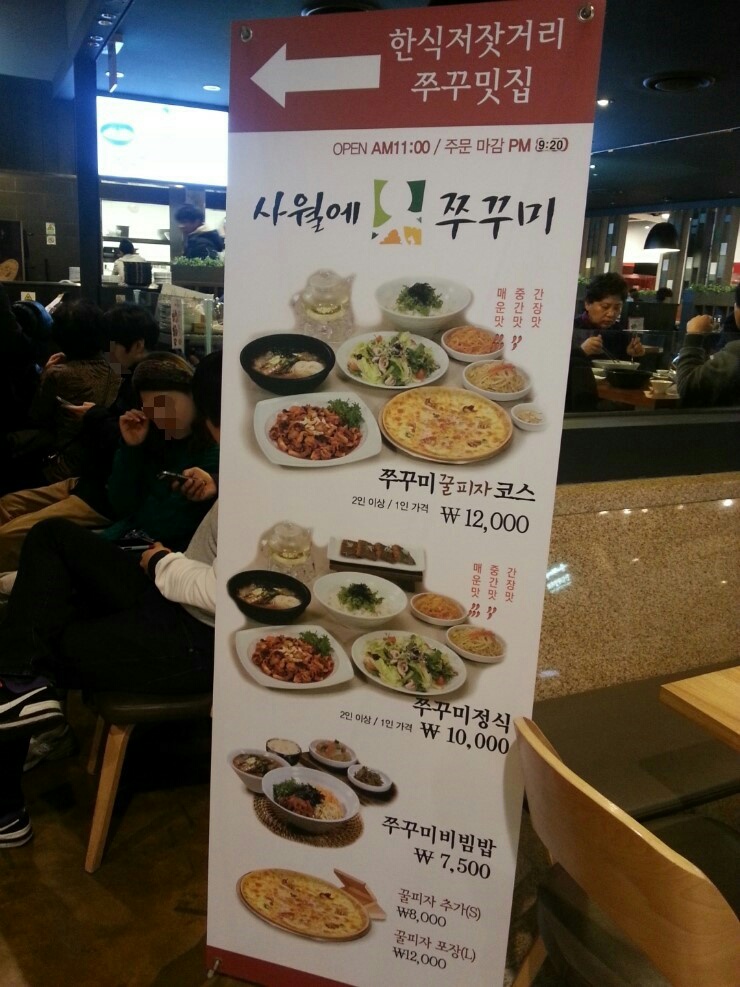 Type
Fusion Restaurant
Contact
Tel. +82-2-2211-0730
Hours of Operation
11:00 am ~ 21:20 pm
Closed
Always Open
Menu / Price
Webfoot octopus & Honey pizza course(쭈꾸미꿀피자 코스) 12,000 KRW
 Webfoot octopus table d'hôte(쭈꾸미 정식) 10,000 KRW
Webfoot octopus Bibimbab(쭈꾸미 비빔밥) 7,500 KRW
Add honey pizza(S) 8,000 KRW
Wrap honey pizza(L) 12,000 KRW
D-cube city,Gyungin-ro 622 , Guro-gu, Seoul, Korea