Korean barbecue bulgogi samgyeopsal Bongsuni in myeongdong
Bongsuni in Myeongdong provides Korean pork and beef. The restaurant in the first basement has a small entrance so that it's not easy to find but it is always crowed with local people during lunch time and at night.
Recently Bongsuni opend its second branch in Myongdong. The first branch is very close to Myeongdong station and the second one is near Euljiro 1 ga station.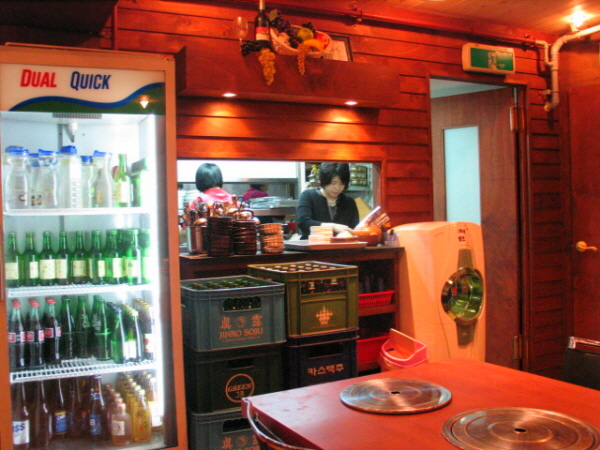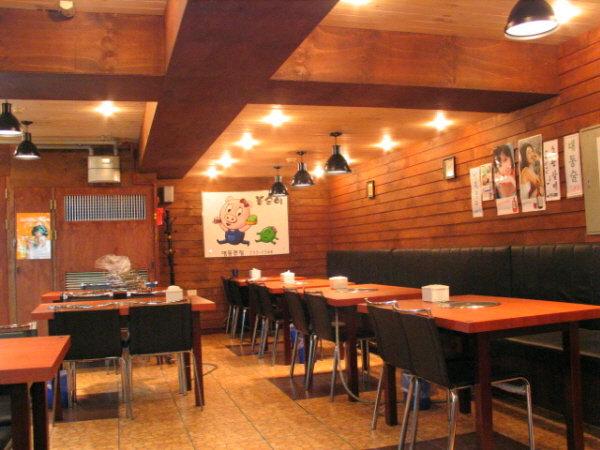 Type
Korean Restaurant
Contact
Tel. +82-2-755-1544
Hours of Operation
11:30 am ~ 23:00 pm
Closed
Always Open
Menu / Price
Set1. Grilled beef brisket + Anchangsal+ Galbi +fresh pork belly  51,000 KRW
Set2. Grilled premium beef sirloin + fresh pork belly + Kimchi pancake  45,000 KRW
Set3. Galbi (beef )+ Pork galbi + Kimchi pancake  40,000KRW
Premium beef short ribs  30,000 KRW
short steaks marinated with sesame oil  30,000 KRW
Grilled fresh pork belly  11,000 KRW
Grilled fresh pork neck  11,000 KRW
B1, 12-16 Chungmuro 2 ga, Jung-gu, Seoul