AANGAN Restaurant in Ihwa Universtity St.
Around the Ihwa University St.(Line2), there is a fantastic Indian restaurant, AANGAN Restaurant(아간 레스토랑).
Indian chefs provide traditional Indian and Nepalese food and the interior makes you feel that you not in Korea as you can see the pictures below. Furthermore, Indian music blares out from the side of the within.
Should you want to feel the different taste of Korean's, give it a try!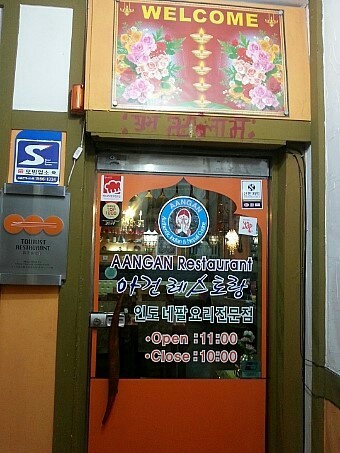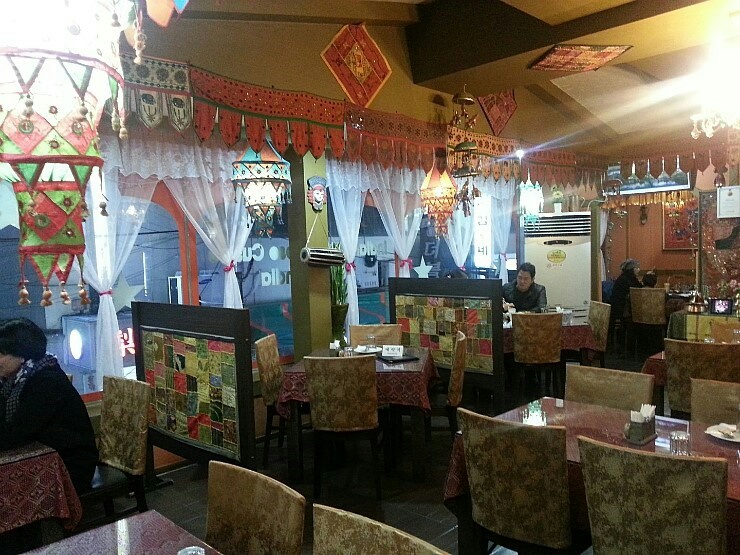 Type
Indian Restaurant
Contact
Tel. +82-2-364-8771
Hours of Operation
11:00 am ~ 22:00 pm
Closed
Always Open
Menu / Price
Course Menu A For 2 person 28,000 KRW
Course Menu B For 3 person 48,000 KRW
Course Menu C For 4 person 65,000 KRW
Course Menu D For 6 person 108,000 KRW
Lunch Set For 2 person 18,900 KRW
Special Lunch Set For 2 person 25,900 KRW
Couple Set For 2 person 39,900 KRW
35, Ewhayeodae 3-gil, Seodaemun-gu, Seoul, Korea