'Mango Six' cafe in Posco branch near Gangnam
'Mango Six' is the cafe where the drama 'The heirs' was broadcasted. It is located in Daechi-dong near Gangnam area. In the drama, Eun-Sang is working for the cafe 'Mango Six' as a part-time job. In there, lots of important story plays out.
Kim Tan (Lee Min-Ho) and Choi Young-Do (Kim Woo-Bin) had a drinks bickering each other to gain favor with Eun-Sang.
In the drama, Tan and Young-Do usually visit this café to see Eun-Sang, while she's working. The two guys always spar with each other. This scene made them cuter and the drama more fun. In the last part of the drama, Tan and Eun-Sang's love story turned to tragic scene. In front of Mango Six, they hug and share their sorrow with each other. On the day Tan comes out he's a child of a concubine to all people, he visit the café, where Eun-Sang is working. And he just has a talk with her through only with their eyes without any speaking.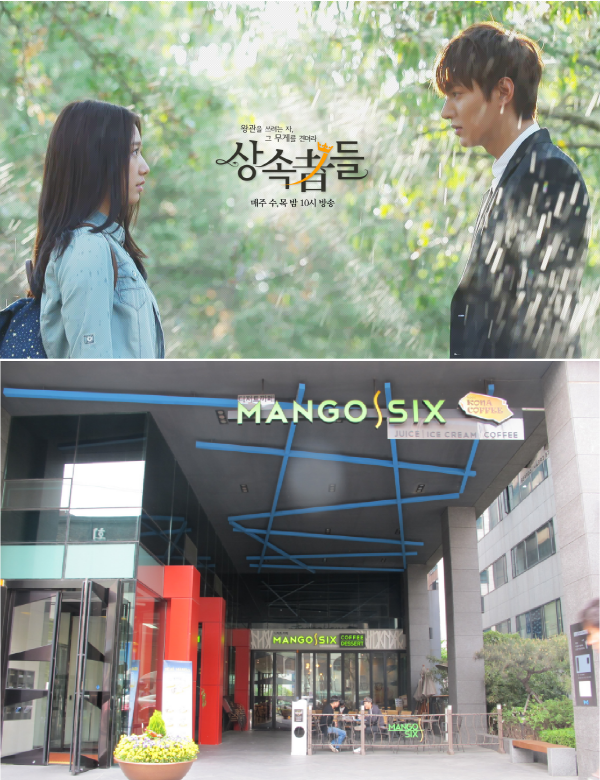 Type
cafe
Contact
Tel. +82-2-539-7266
Hours of Operation
09:00 am ~ 23:30 pm
Closed
Always Open
Subway Stations near MangoSix
Seolleung station Line No.2
Menu / Price
Espresso 4,000 KRW
Americano 4,500 KRW
Cafe Latte 4,800 KRW
Real Mango Juice 6,200 KRW
Mango & Coconut Juice 5,900 KRW
Real Grapefruit Juice 5,800 KRW
Bubble tea 4,500~5,000 KRW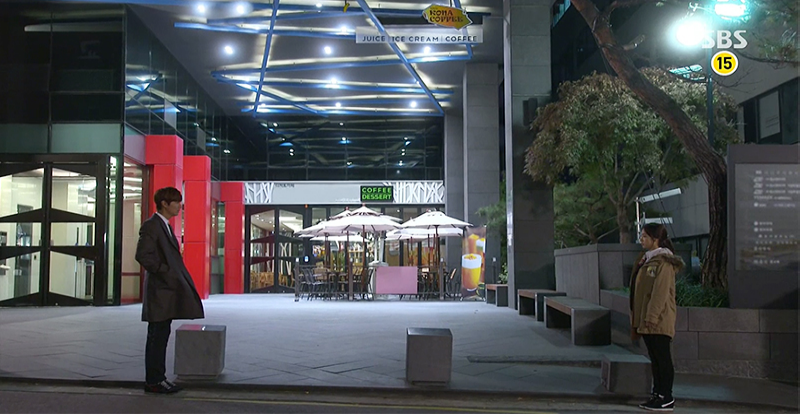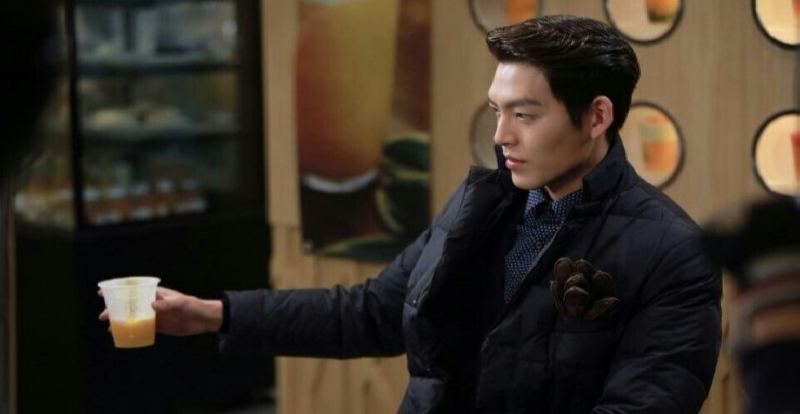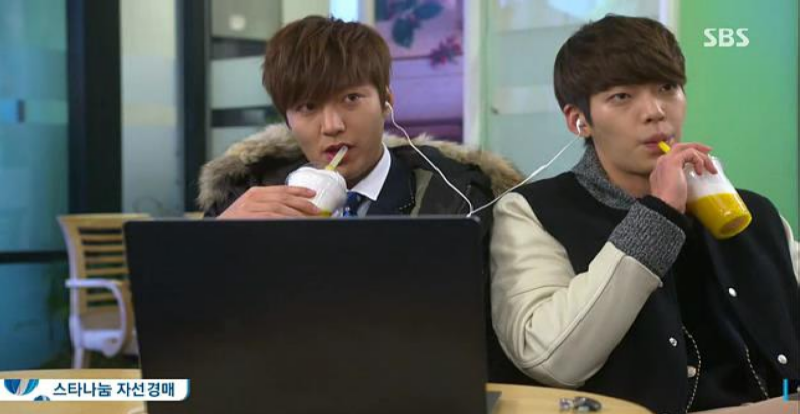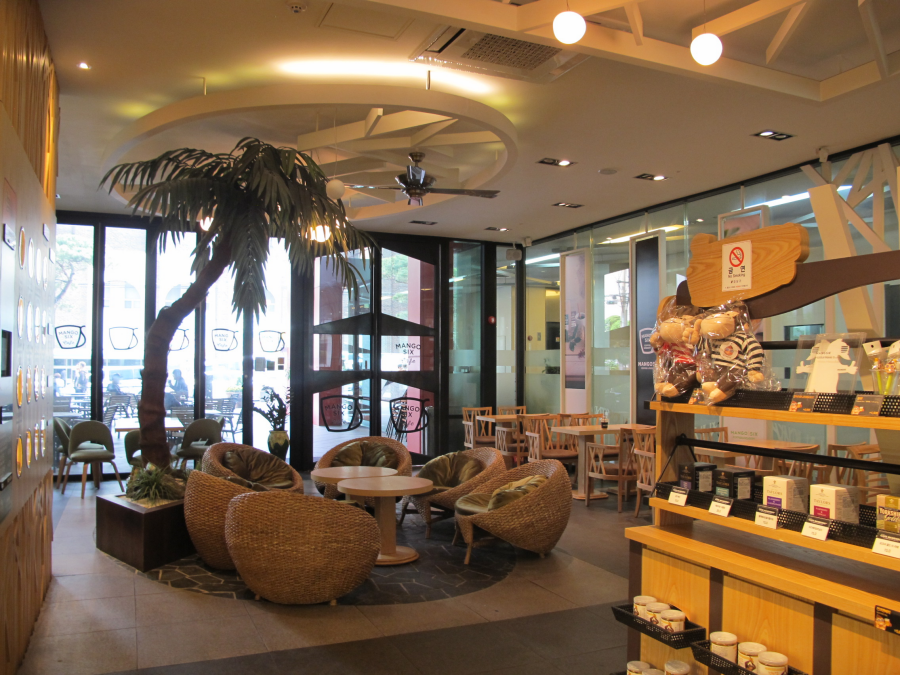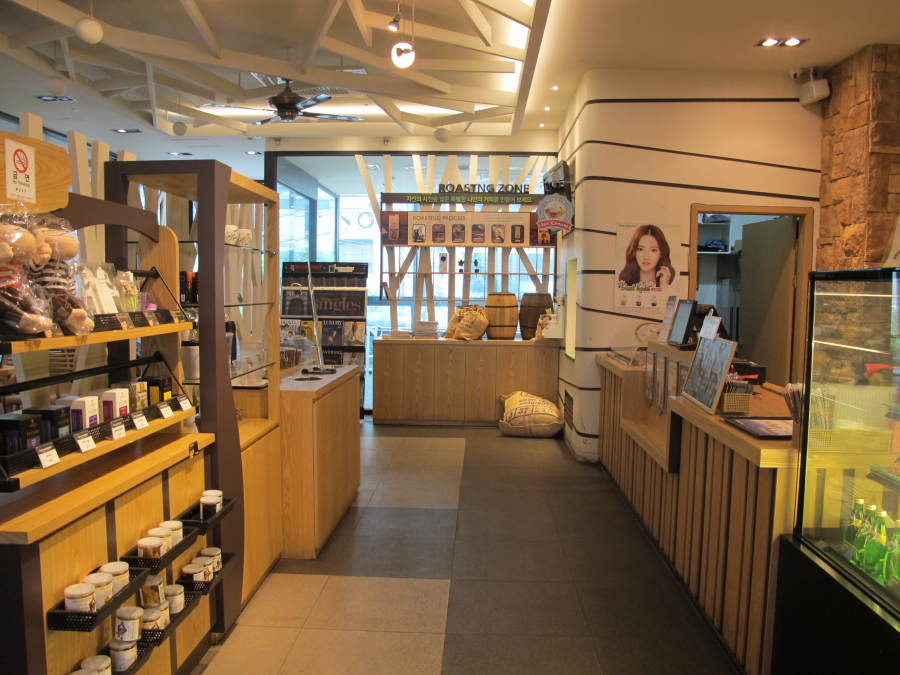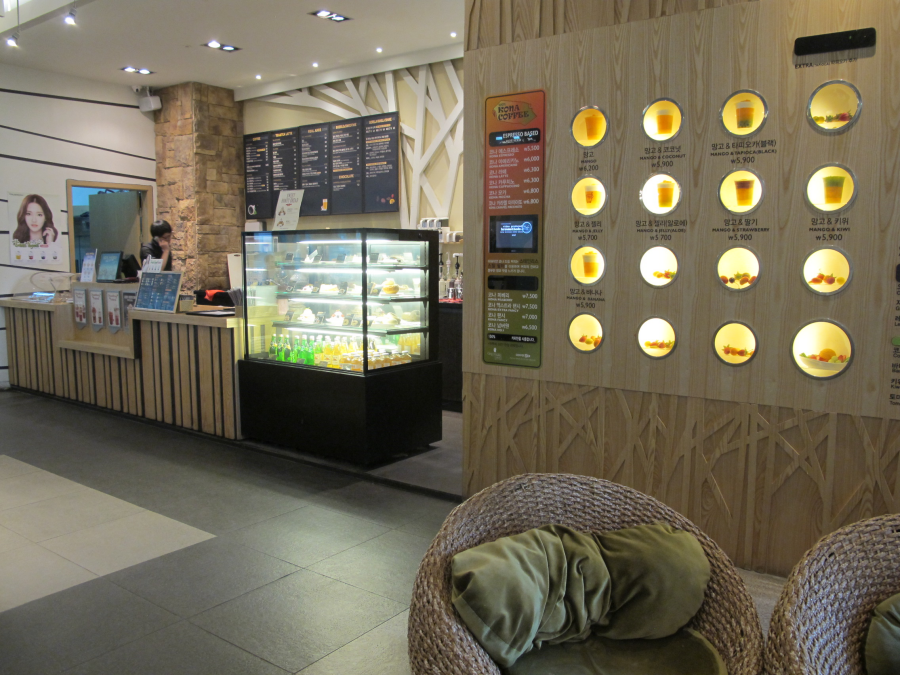 891-46, Daechi-dong, Gangnam-gu, Seoul