Photo exhibit captures 40 years of Hallasan
A photo exhibition is currently underway in Insadong in downtown Seoul that showcases the past 40 years of Hallasan Mountain, Jeju's iconic ancient volcano. It consists of around 40 works by Shin Yong-man, a photographer who has dedicated his life to capturing the island's beauty.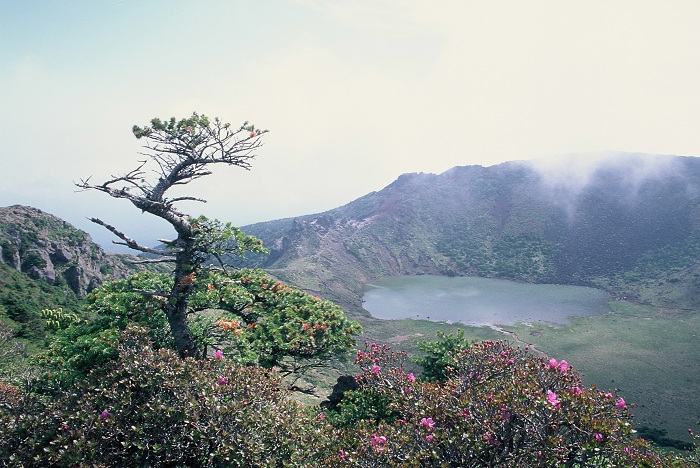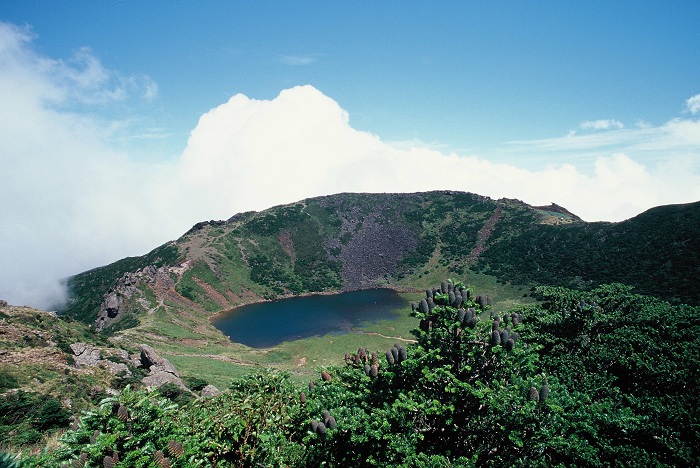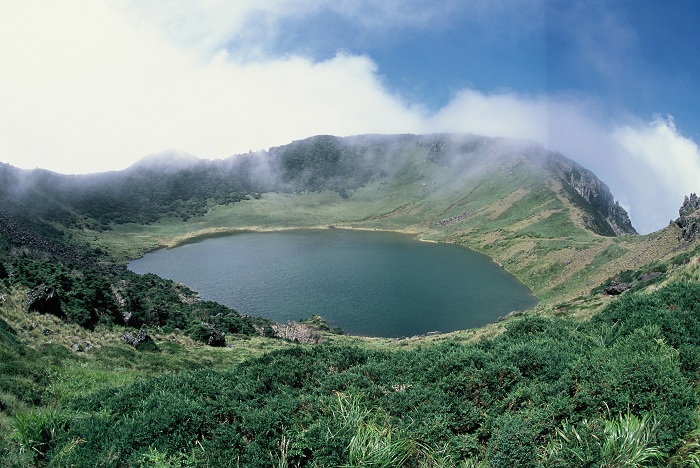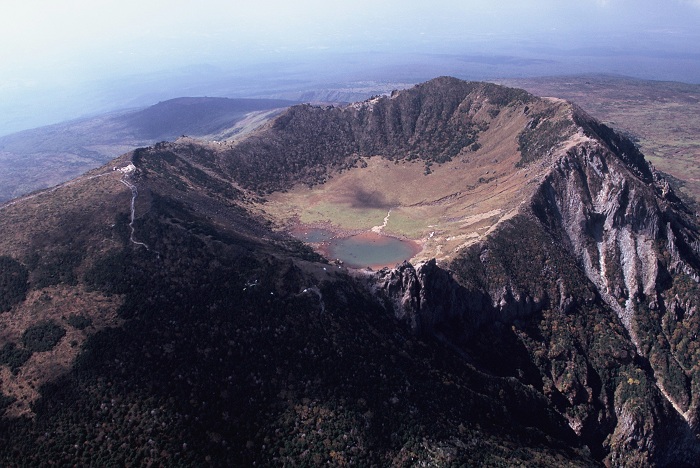 Hallasan Mountain, located in the center of Jeju Island in the Hallasan National Park, was created by volcanic eruption. It stands 1,950 meters and its park stretches across some 153 square kilometers. Under such volcanic influences, the mountain has geographical features without equal, including the Baekrokdom Crater, the cavity in the middle of the top of the mountain, as well as streams, valleys and waterfalls.
The park is home to a wide range of flora and fauna, depending on the area, whether it be in lowland temperate climate zones or higher up in the alpine zones.
This photo exhibition gives visitors the rare chance to have a peek at the mountain's stunning landscape, plants and animals that are not found on the Korean mainland.
Shin has witnessed and captured every nook and cranny of the mountain over the past four decades. His body of work has won Shin more than 50 photography-related awards and he has published a wide range of books, coffee table books, maps and other publications. The exhibition was made possible as he has donated his 65,000 personal photographs to the Korea National Arboretum.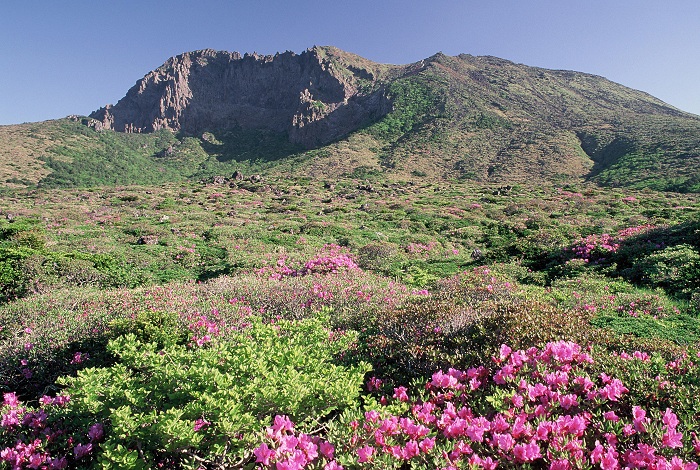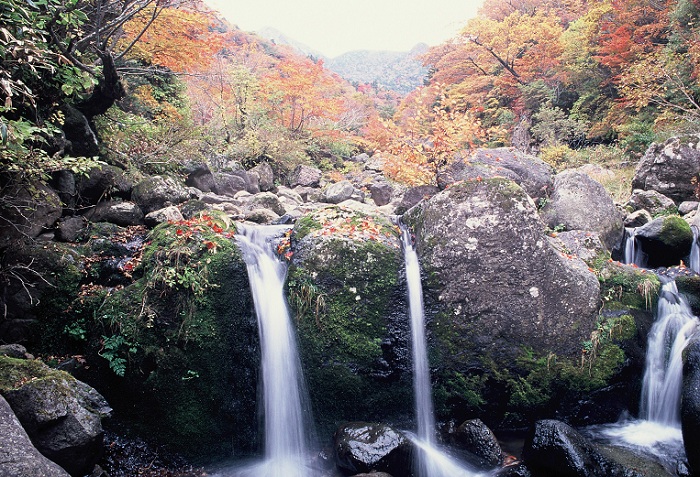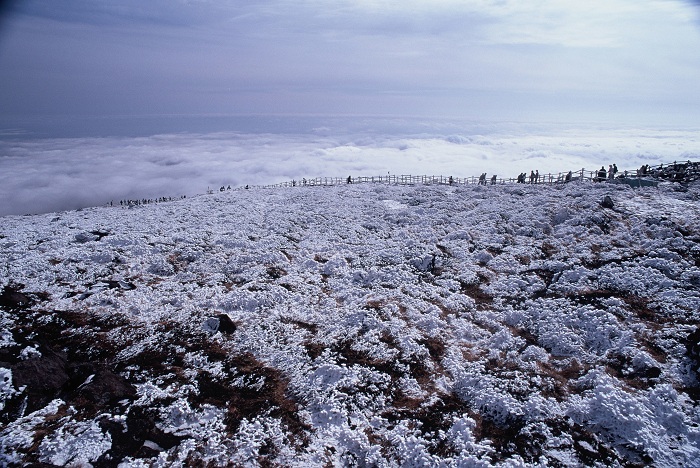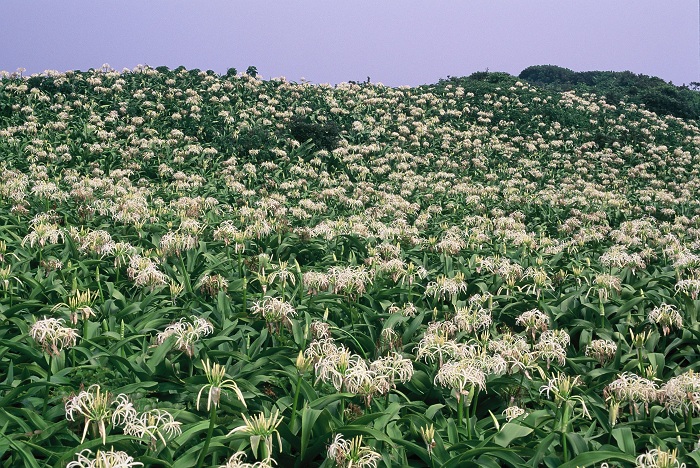 The Korea National Arboretum has delivered an appreciation plaque to Shin and has registered his name in its Hall of Fame at its own museum. His donated photographs will later be reproduced as digital images and will be made available to the public at the arboretum's official website (www.nature.go.kr).
The exhibition opened on December 10 and will run until December 16 at the Ehyung Gallery on the fourth floor of the InsaArtCenter.
For more details, please call 02-736-1020.
By Lee Seung-ah
Photos: Korea National Arboretum
Korea.net staff Writer
slee27@korea.kr