Korean food, IT delight Korea-ASEAN luncheon
The rendezvous between Hansik, Korean cuisine, and IT shone during the luncheon at the ASEAN-Republic of Korea (ROK) Commemorative Summit.

President Park Geun-hye hosted the small banquet with leaders from the 10 ASEAN member states at the Nurimaru APEC House in Haeundae-gu (district), Busan, on December 12.
Before their meal was served, the leaders spoke among themselves while appreciating the melodies of agayageum, a 12-stringed zither, and the beauty of a special digital folding screen that featured birds, butterflies and flowers. The folding screen was created from 8 LED TVs by artist Lee Lee Nam.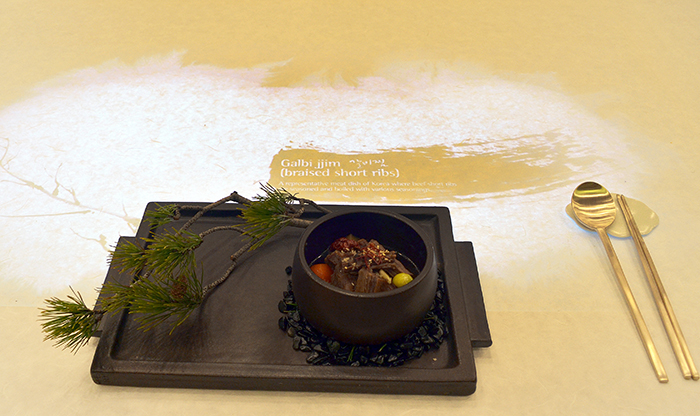 Food for the leaders was prepared by Korean cuisine specialist An Junghyun who reflected the individual tastes of the participants in his traditional Korean recipes. The participating leaders received an explanation about each dish in their native language through a video clip shown at their seat when each new menu item was served. The explanation listed the ingredients and gave the name of the dish.
The Ministry of Culture, Sports and Tourism, which prepared the luncheon, said, "This luncheon was designed in the hope of opening up a new future of trust and harmony through more sympathy and communication between Korea and ASEAN. We tried to harmonize the taste of our cuisine, the beauty of our land and the state-of-the-art IT we have here, in order to impress the ASEAN leaders."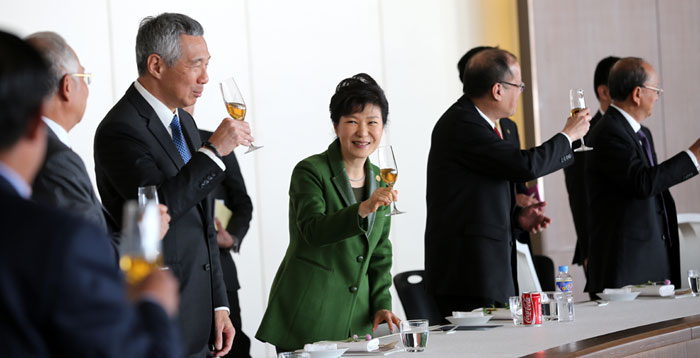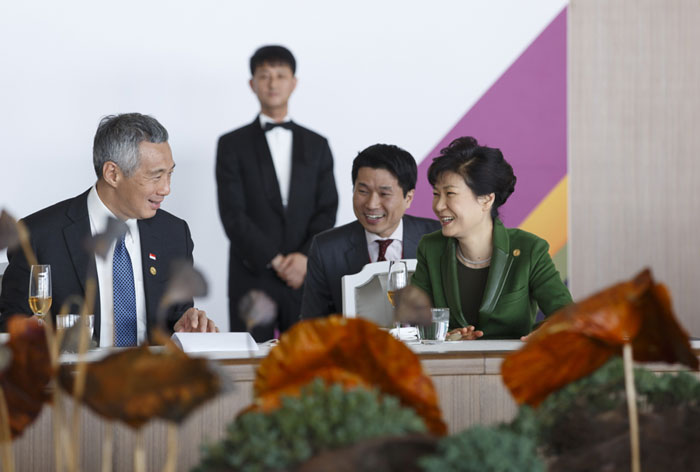 By Yoon Sojung
Korea.net Staff Writer
Photos: Cheong Wa Dae, The ASEAN-Republic of Korea Commemorative Summit
arete@korea.kr