Goryeo tomb found with ancient Indian script
A tomb from Goryeo times (918-1392) has been recently unearthed in Sunchang, Jeollanam-do (South Jeolla Province), that features ancient Sanskrit script.
The tomb in Sunchang-gun (county), known as the Old Burial Mound, or the Nongso gobun, was previously thought to be a tomb from Korea's Three Kingdoms era (57 B.C.-A.D. 668). However, research undertaken by the National Research Institute of Cultural Heritage (NRICH) found that the tomb was actually a type of deonneol mudeom, a tomb with a hole where a wooden coffin was buried inside another wooden coffin and then buried, from the Goryeo era.
This three-tiered tomb has an opening two meters wide and it is three meters deep. A wooden coffin with a corpse is placed within another wooden coffin and then both are buried with soil at the bottom of the tomb. The tomb is surrounded by large square-shaped stones, like a folding screen, to protect the tomb.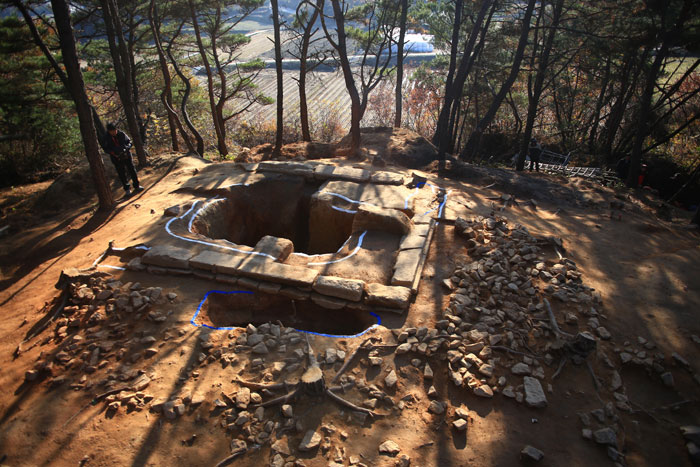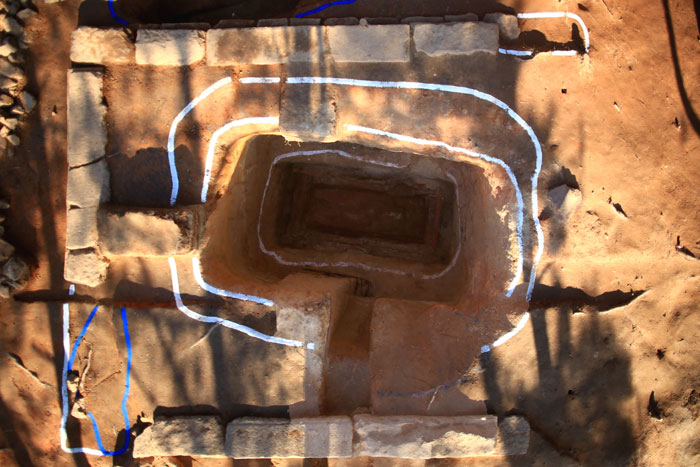 Parts of a skull were found in the inner wooden coffin. On its surface, Brahmi script, used to write in Sanskrit, the ancient literary language of India, was written in a circle with gold dust.
The artifacts found in the tomb include food containers, a spoon and bronze chopsticks. These were found in spaces dug in the sides of the tomb for decoration. A lock of hair was found in one of the bronze bowls.
The NRICH believes that the tomb was made for someone from the highest rank of Goreyo society. It plans to identify the tomb's occupant by conducting in-depth research into the unearthed artifacts.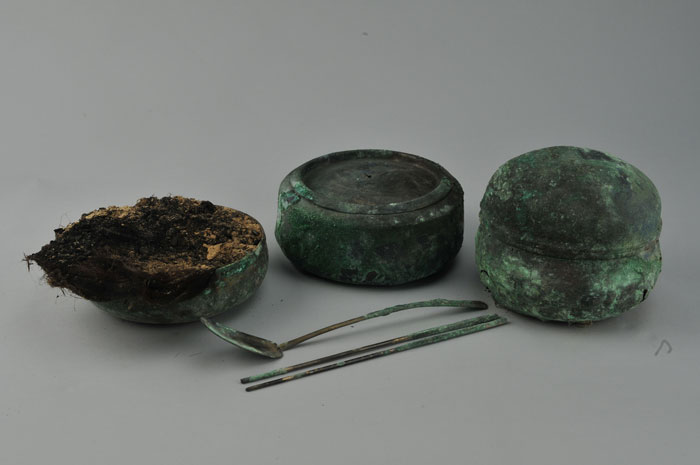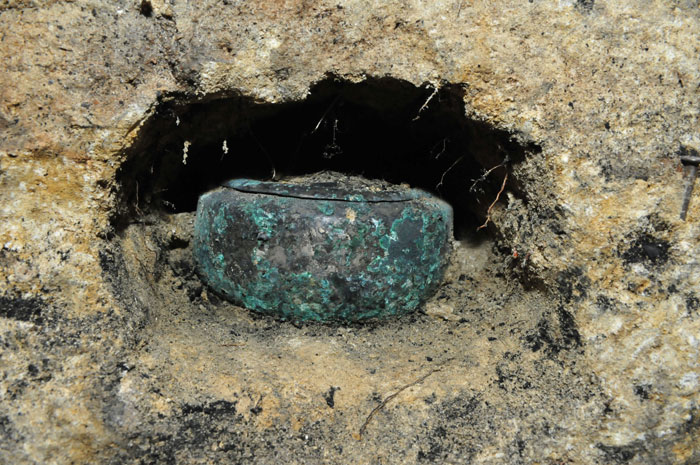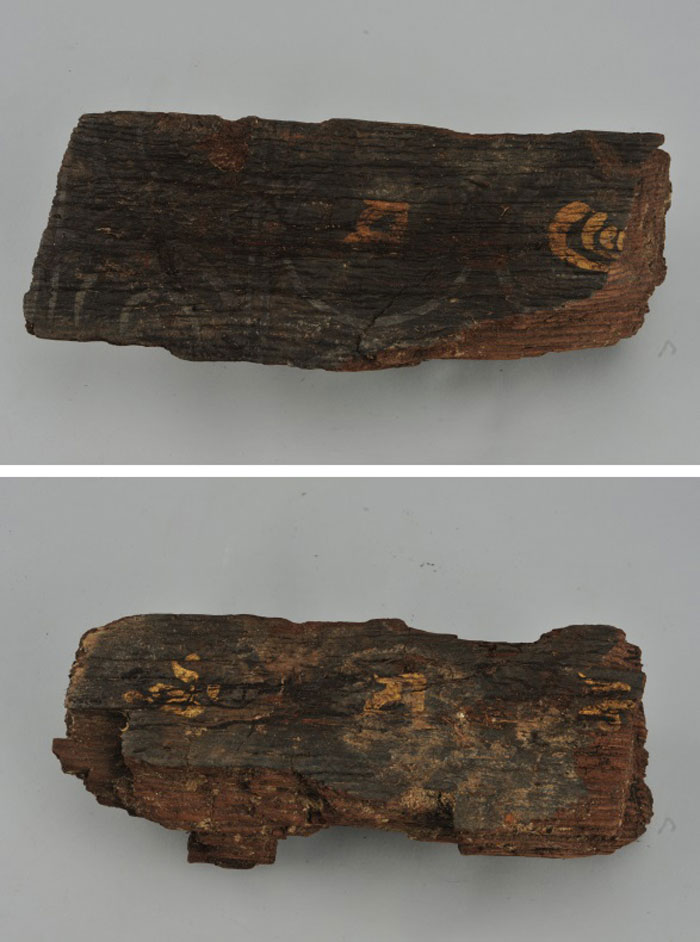 By Yoon Sojung
Korea.net Staff Writer
Photos courtesy of the National Research Institute of Cultural Heritage
arete@korea.kr