Seongsan Ilchulbong: Jeju's sunrise peak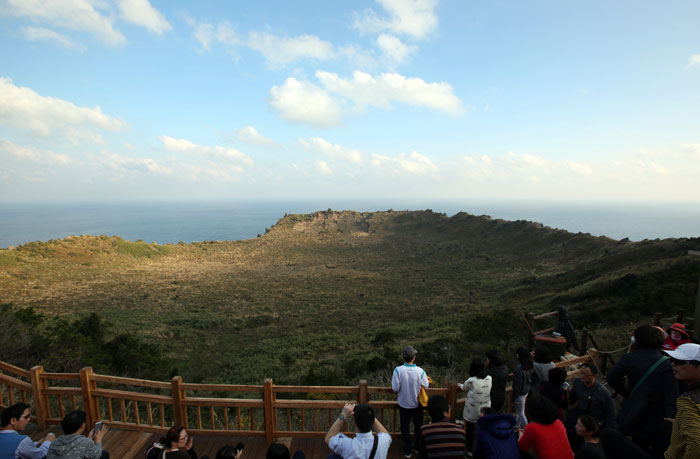 Men and women of all ages climb up the mountain.
Their nationalities vary, as they all wear different clothes and shoes, ranging from hiking boots and sneakers to high-heeled boots.
Their breathing gets harder as they continue the climb, but all head to the same destination — the SeongsanIlchulbong or Seongsan Sunrise Peak. This is one of the oreum on Jeju Island, the largest island in Korea, from which a beautiful sunrise can be viewed. In the Jeju dialect, an oreum is a tiny volcanic zone that contains a volcanic cone.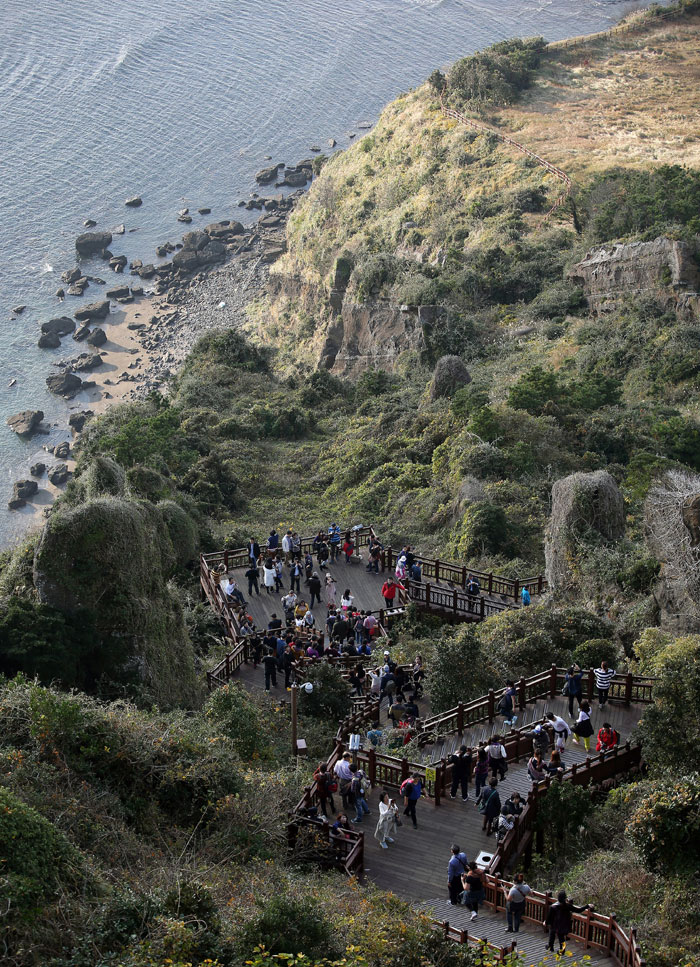 Despite a height of 182 meters and the fact that the peak is quite steep, the well-built series of stairs leads visitors to the top with ease. People rest and enjoy the view of Jeju Island on their way up. A cool ocean breeze dries their sweat.
When climbing to the top, a picturesque view unfolds, impressing everyone in the crowd. Surrounded by about 100 natural-shaped rocks, a large grassland-like basin, as large as 99,000 square meters, appears below them like a big crown. Now, people will understand why the peak got its name: a seongsan is a mountain shaped like a castle and an ilchulbong is a peak from which a wonderful sunrise can be viewed. At the top, tourists appreciate the view and express their feelings in each of their own languages.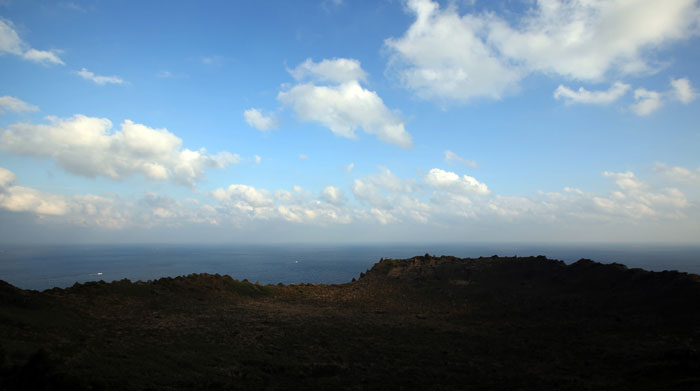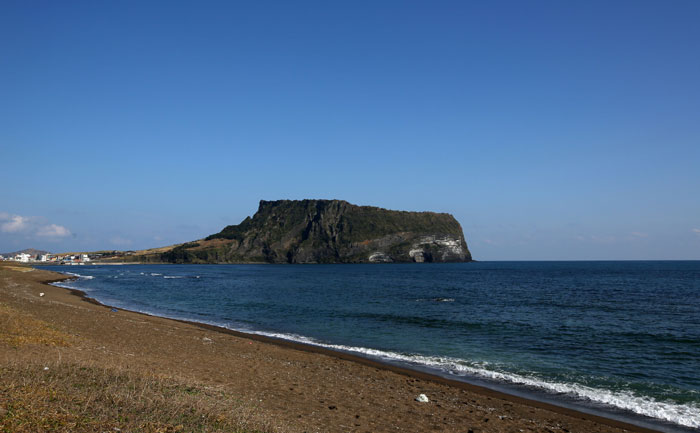 The Seongsan Ilchulbong was created when an underwater volcano exploded more than 5,000 years ago. Its crater is shaped like a giant bowl, which is considered the peak's main characteristic. It is one of the best-known spots where people can see the volcanic features of the island. Sedimentary strata revealed and eroded by waves also create a beautiful view.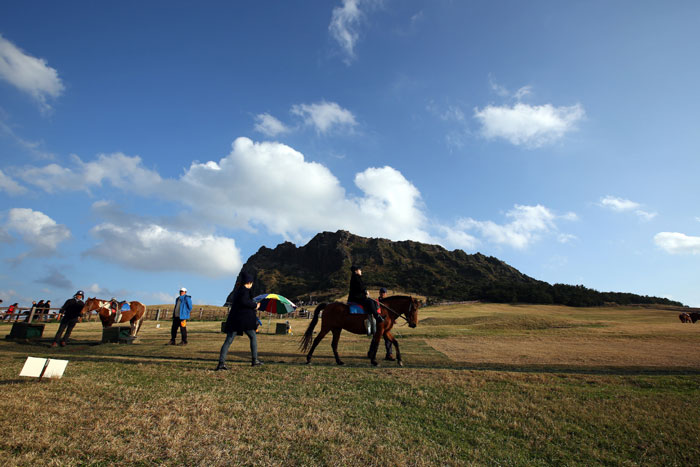 The top of the Seongsan Ilchulbong shows the highlights of the wonderful view from the peak, created by nature, wind, water and fire. Those who are at the top release their everyday troubles into the ocean wind while sitting on the observation deck. While descending from the peak, their steps get lighter. The downhill stairways are divided into two directions. To the left, they can ride a Jeju pony, a Jorangmal. To the right, they see an ocean decorated with black basalt rock where they can see the famous female divers, or haenyeo, who collect various kinds of shellfish from under the waves.
Article by Yoon Sojung
Photos by Jeon Han
Korea.net Staff Writers
arete@korea.kr