Ingres to Kandinsky: a look at 100 years of Western art history
The Hangaram Art Museum at the Seoul Arts Center in Seocho-dong, southern Seoul, will host the exhibition "Ingres to Kandinsky" starting November 25, organized by the Phillips Collection.
The Phillips Collection is the first U.S. modern art gallery established in Washington, D.C., in 1921 by Duncan Phillips, a businessman. It houses around 3,000 European and North American works of art.
In addition to "The Small Bather" by Jean-Auguste-Dominique Ingres, displayed on the official poster for the show, the exhibition showcases a variety of works, including 85 oil paintings by as many as 68 world-famous artists. They include Francisco Goya, Eugène Delacroix, Claude Monet, Paul Cézanne, Vincent van Gogh, Giorgio Morandi, Pablo Picasso, Wassily Kandinsky and Jackson Pollock. A number of works among them are being shown in Korea for the first time.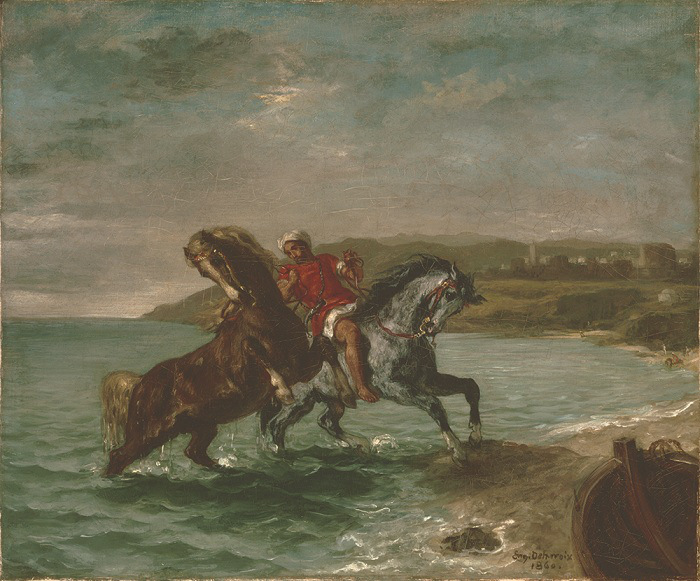 The exhibition covers a wide range of styles: Classicism and Realism, introduced in the 19th century, as well as Impressionism, Post-Impressionism, Abstract Expressionism and modern works that appeared in the early 20th century's Avant-Garde era. Visitors to the exhibition can get a glimpse into Western art history of the 19th and 20th centuries and also into the lives, emotions and respect for nature and "real things" that the artists may have conceived.
Director Dorothy Kosinski of the Phillips Collection said on November 25 during a press conference that Duncan Phillips was willing to share with others his passion for the arts and that this exhibition will be a great opportunity to learn about modern and contemporary works of the West.
Previously, the same collection has been on tour at the Daejeon Museum of Art from July to October at the "Picasso and Great Artists" exhibition.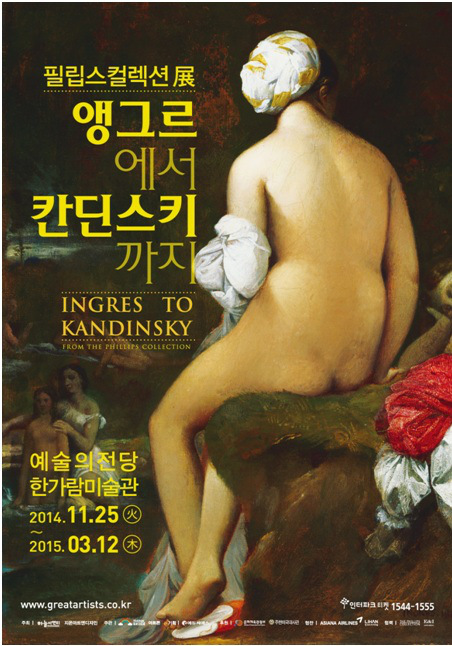 The "Ingres to Kandinsky" exhibition starts on November 25 and will run until March 12 next year.
By Lee Seung-ah
Korea.net Staff Writer
slee27@korea.kr