Naval drills take place off Dokdo in East Sea
A navy defense drill took place around the Dokdo Islets in the East Sea on November 24.
According to the Republic of Korea Navy, the 3,200-ton Yangmanchun destroyer and six other naval vessels, as well as a patrol ship run by the Korea Coast Guard, took part in the drill from its start in the morning until 4:00 p.m. that day.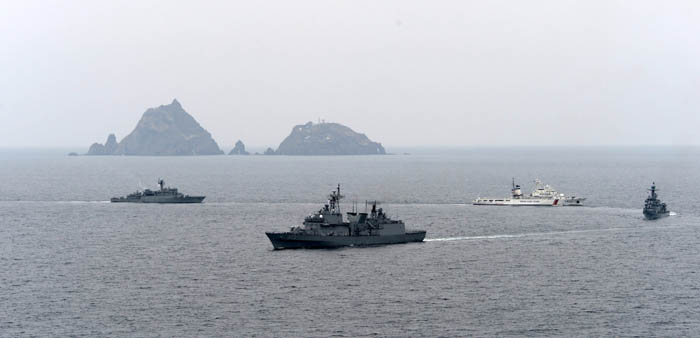 A navy official explained that the regular drills around the Dokdo Islets are aimed at, "fending off non-military intruders," to the rocky isles.
By Limb Jae-un
Korea.net Staff Writer
Photos courtesy of the Republic of Korea Navy
jun2@korea.kr