Two tenors leave fans in pleasant agony
Classical music lovers are standing at the crossroads where they have to choose which concert to go to, choosing between two great tenors who are about to hold simultaneous concerts here in Seoul.
One of the two world-class tenors is Jose Carreras, who will perform at the Sejong Center for the Performing Arts in downtown Seoul on November 22 and 23. The other is Placido Domingo, who will put on a single concert at the Olympic Gymnastics Arena in Songpa-gu on November 23.
Those who can find time only on November 23 may be left in pleasant agony over the two options. Carreras or Domingo?
Carreras has come to Korea numerous times over the past 30 years since his first concert here in 1979. In the upcoming concerts, the maestro will sing a wide range of songs from his repertoire, a body of work that has enriched his more-than-40-year career.
"It's a great honor for me to come to this city [Seoul] again after four years," said Carreras. "It's so pleasant to be welcomed in this country, a country that loves music. The genre of classical music has become part of a tradition for the Korean public. It's always fun to come to Korea and I always feel proud of being here."
The program for Carreras' upcoming concerts include "Nessun Dorma" from Puccini's "Turandot," as well as "Granada," "Core 'ngrato" and "Moon River."
The tenor will be accompanied by soprano Kathleen Kim, who has been active as a principal at the New York-based Metropolitan Opera. The Seoul Festival Symphony will be conducted by David Gimenez.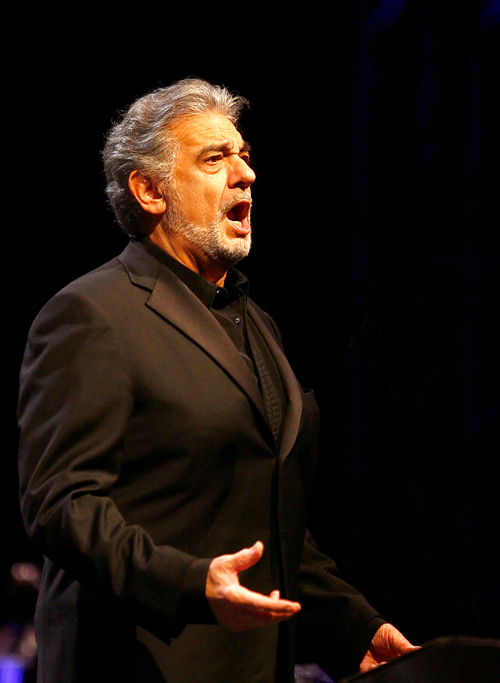 Another virtuoso will appear on stage with the Prime Philharmonic Orchestra. Placido Domingo, who held his first performance in Korea in 1991, has visited the country in 1992, 1995, 2001 and 2009.
"I remember strong affection for music among fans here," the maestro said. "I'm gearing up for this year's concert, to live up to their expectations."
For the upcoming performance, he will sing classical music pieces including Verdi and Strauss arias, songs from Leonard Bernstein's "West Side Story," and pieces from well-known soundtracks of famous musicals and films.
By Sohn JiAe
Korea.net Staff Writer
jiae5853@korea.kr