Whal Myung Su, life-saving water with 117-year history
In the late 19th century, medicine was precious across Korea. The only medicine people could get were decocted medicinal herbs. Many people lost their lives by acute indigestion or acute gastroenteritis due to continuous vomiting and diarrhea.
Min Byung Ho, who served as a court military officer during late Joseon times (1392-1910), always felt sorry for them. In 1897, Min developed a Whal Myung Su, a "life-saving water" in Chinese characters (活命水), by combining prescriptions for herb medicine used mainly by the court with Western pharmaceutical prescriptions. This was the birth of Whal Myung Su, the oldest Western-style medicine in Korea, a medicine that does not require decocting.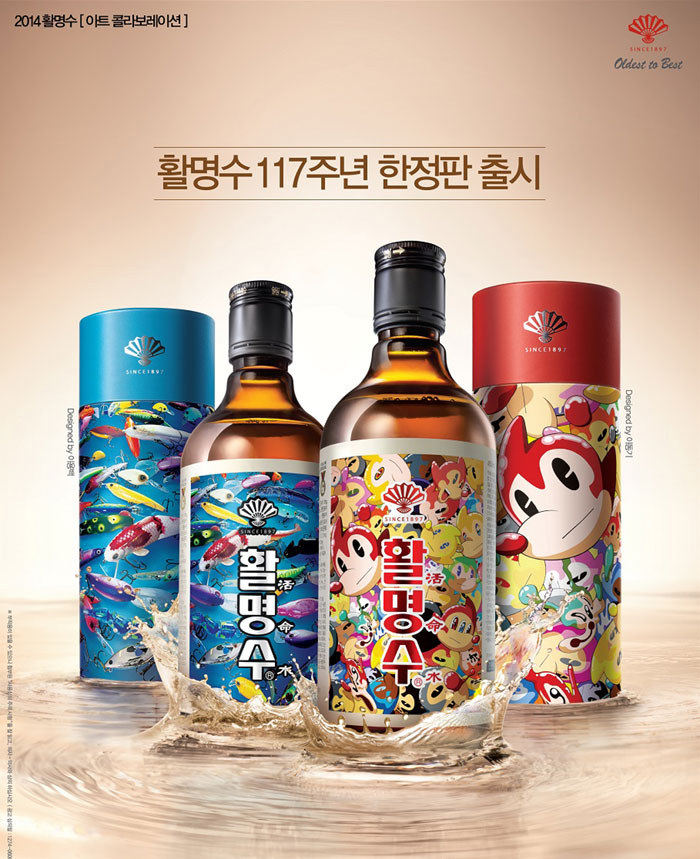 Min started Dong Wha Yak Bang in 1897, the precursor to Dongwha Pharm, with his first son, Min Kang, the first chairman of Dong Wha Yak Bang, selling Whal Myung Su and other medicines.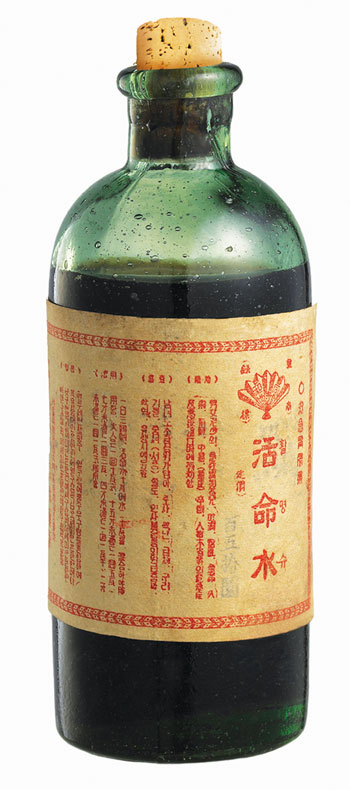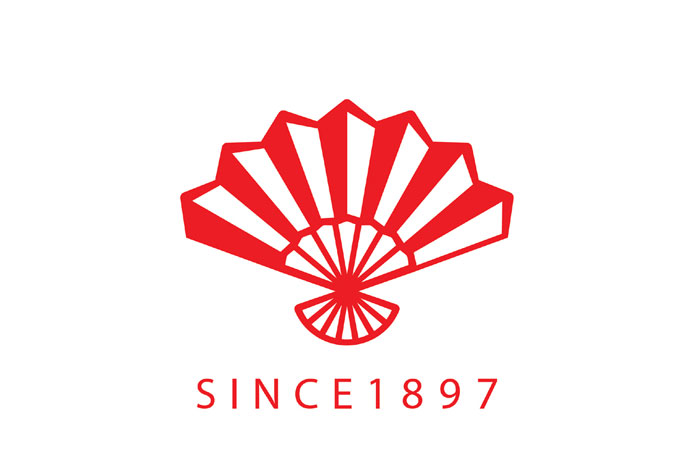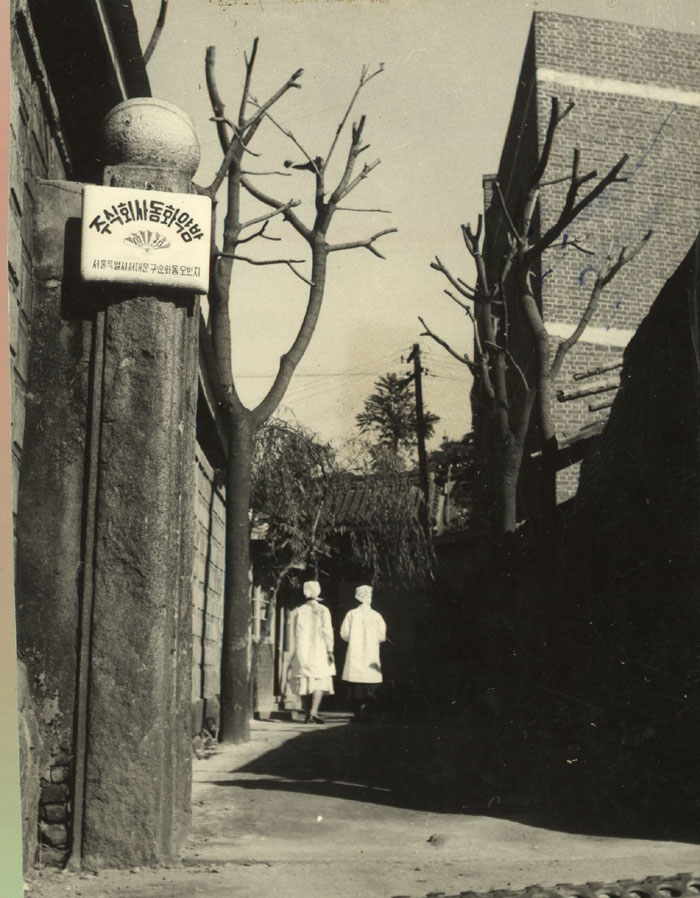 The name of the company, "Dong Wha," is derived from a passage from the Book of Changes of Ancient China (易經) which means, "Two persons of the same mind are strong enough to break even iron (二人同心 其利斷金). Time is harmonious, the year's harvest is bountiful, the country is at peace and the people live well (時和年豊 國泰民安)." The founders meant this to embody the spirit of the nation.
More than 117 years have passed since the company first started, but, still, Whal Myung Su is considered to be the most-loved digestive drink in Korea. Dong Wha Pharm, the maker of Whal Myung Su, owns not only the Whal Myung Su name, the oldest brand in Korea, but also the oldest trademark, the Bu Chae Pyo, the, "fan-shaped logo." It is considered to be the oldest pharmaceutical company and the oldest listed company in Korea.
Made from herbal medicine, such as catechu, cinnamon and dried cloves, Whal Myung Su has a remarkable medicinal effect in treating overeating, indigestion and stomachaches. As the success of Whal Myung Su brought many similar products to market, Dong Wha Pharm develoed Gas Whal Myung Su in 1967 by adding carbonic acid. In 1989, the firm introduced Gas Whal Myung Su-Q by upgrading the ingredients, while continuing research and development to advance the quality of the product. Today, about 100 million bottles of Whal Myung Su are sold annually, recording sales of some KRW 46 billion and accounting for 70 percent of the market.
Dong Wha Pharm produces about 400 different kinds of medicine and medical supplies and over 30 sources of medicine, with exports to some 30 countries around the world.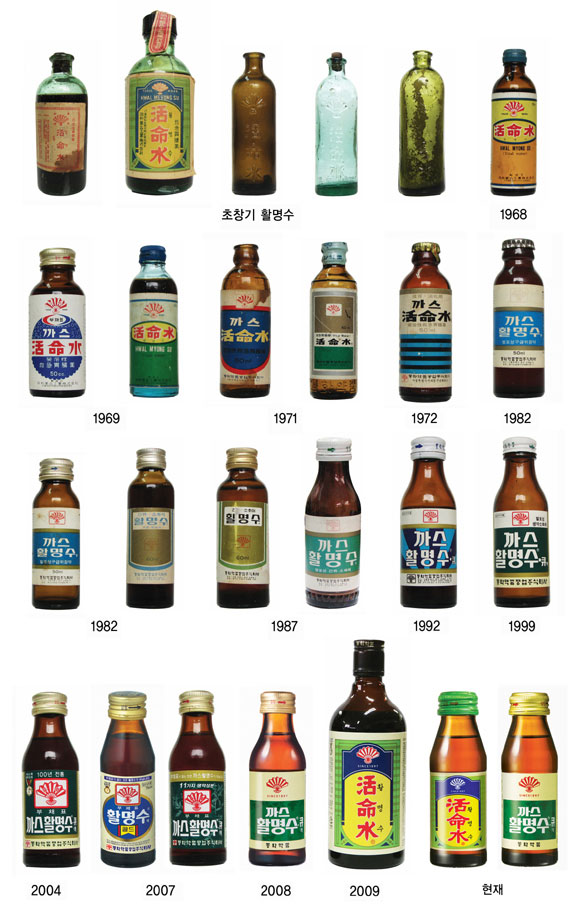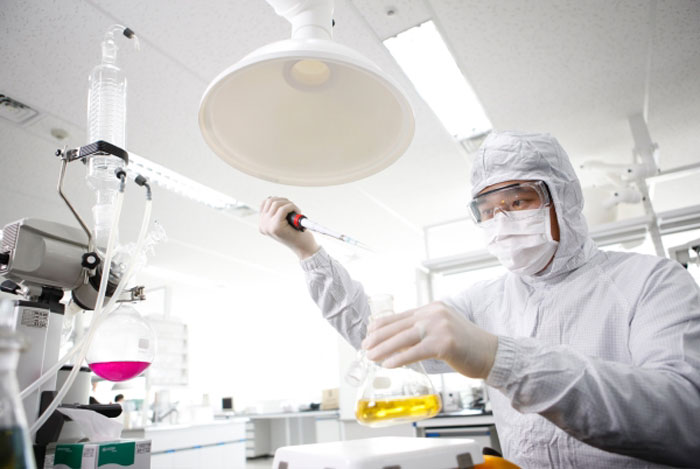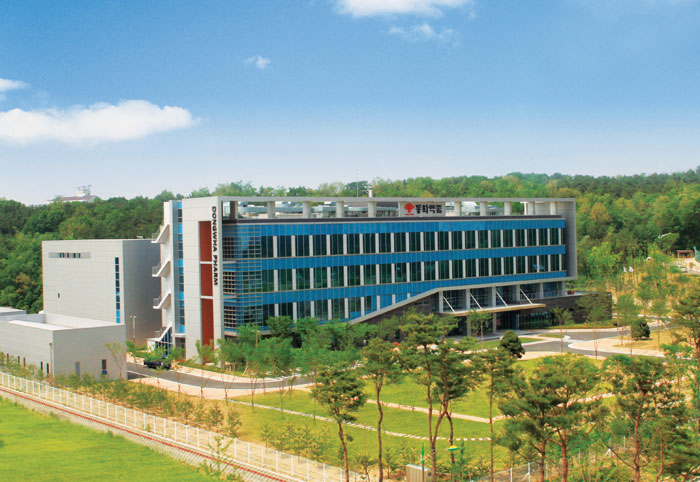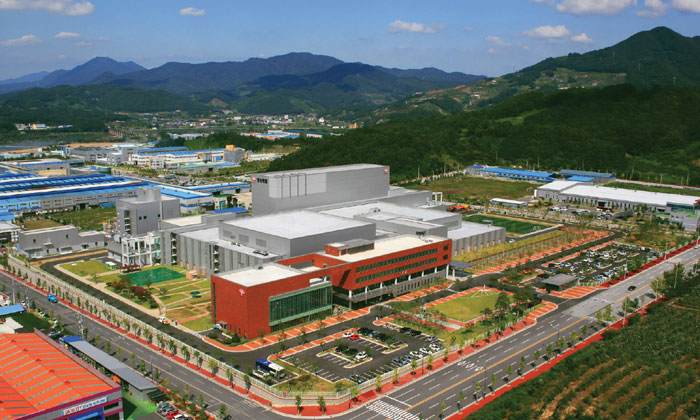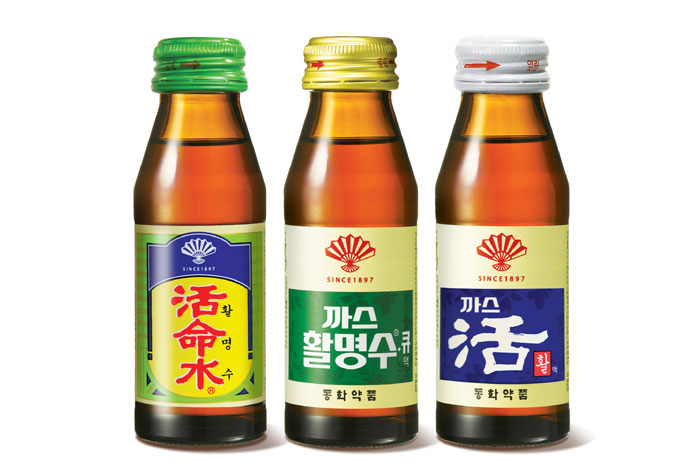 By Yoon Sojung
Korea.net Staff Writer
arete@korea.kr