National Fitness Award Project helps keep people healthy
Living a healthy life is one of the strongest wishes of all human beings. However, it is not always easy to stay healthy as we age.
In Korean society, already entering an era of rapid aging, more and more people are showing a strong interest in health.
To help people live a healthier life, the Ministry of Culture, Sports and Tourism and the Korea Sports Promotion Foundation (KSPF) have been jointly carrying out their so-called "National Fitness Award Project" ever since last year as one of the state tasks. The project systematically supports sports activities for people according to their age.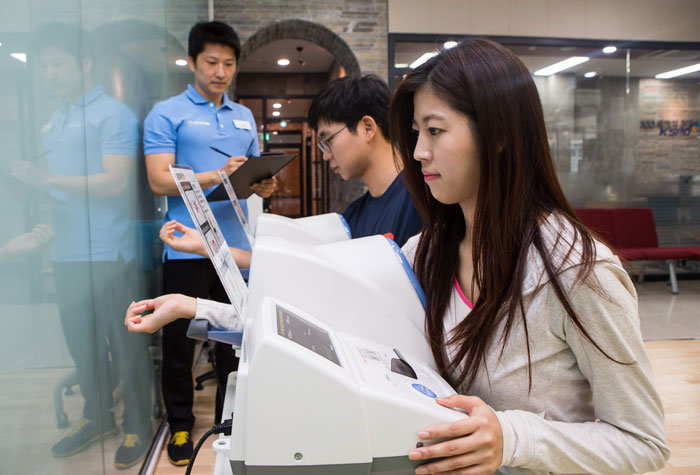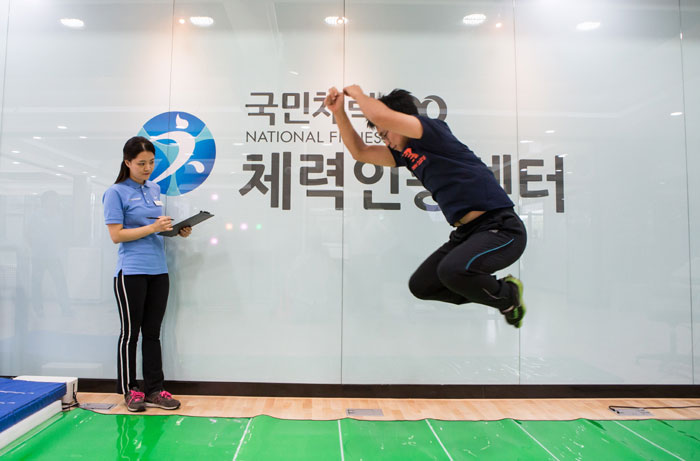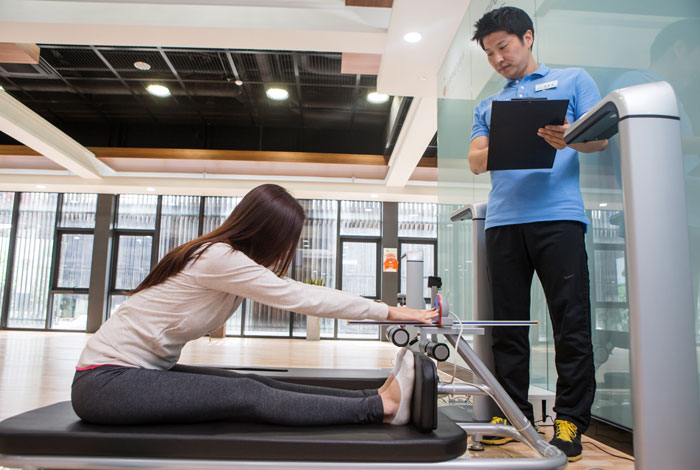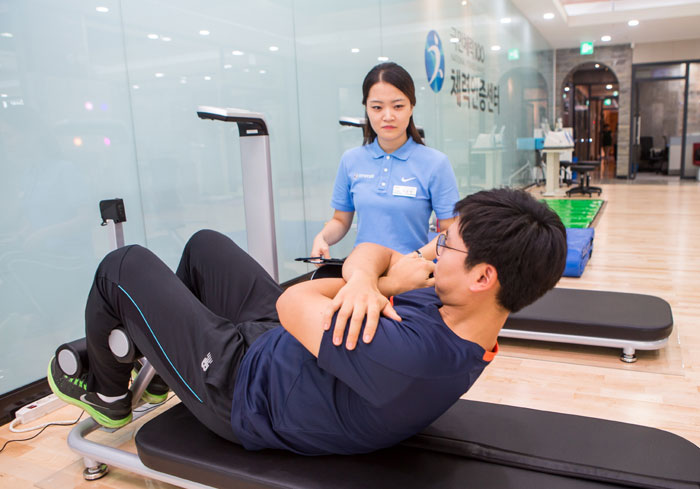 The project is a free sports welfare service. It measures the physical strength of people in a scientific manner and offers customized sports prescriptions for each individual in order to help them systemically manage their health.
The project is targeted at grown-ups who were over 19-years-old in 2013, the first year of implementation. Starting this year, it was extended to youth aged over 13.
Currently, a total of 21 physical strength certification centers, including the main center located in the Olympic Hall in Songpa-gu (district), Seoul, are in operation nationwide. Approximately 76,000 people received a physical strength test as of the end of October this year, according to the KSPF.
Both the culture ministry and the KSPF have been receiving applications for physical strength certification centers in order to extend the scope of the project. They aim to increase the number of centers to 31 next year by adding 10 more centers.
Any citizen aged over 13 can apply for the project. Project applicants can receive a physical strength certification under the grade of gold, silver or bronze after receiving their physical strength exam. They will receive a tailored sports program and links to online sports video footage based on their individual physical level. Those who are either overweight or underweight can take part in an eight-week program designed to improve their health and which feature workouts more than three times a week.
By Yoon Sojung
Korea.net Staff Writer
Photos: Korea Sports Promotion Foundation
arete@korea.kr