Google Street View comes to Jeju parks
With a mouse click, the beautiful scenery of Jeju Island can now unfold in front of you on your computer screen. It is like personally walking up to the Seongsan Sunrise Peak, from which people can see the oceans and the offshore island of Udo Island, and through the Manjanggul Lava Tubes, both listed as World Natural Heritage sites by UNESCO.
Pictures of the natural heritage of the scenic Jeju Island were unveiled in Google Map's Street View feature and at the Google Cultural Institute (www.google.com/culturalinstitute) on October 30. The photos are 360-degree Street View images taken of Jeju's natural attractions, including the Geomun Oreum volcanic cone, the Bijarim forest, the Seongsan Sunrise Peak and the Manjanggul Lava Tubes. Photographs of the following attractions will soon be uploaded to the sites: Yongduam Rock, Sanbangsan Mountain, the Jusangjeolli Cliffs and the Cheonjeyeon and Cheonjiyeon waterfalls.
In addition, videos and photo images of the famous Jeju female divers, a cultural icon of the island, as well as artifacts and documents from the prehistoric era through to Joseon times (1392-1910), were also unveiled. All these items belong to the Jeju National Museum and to the Haenyeo Museum.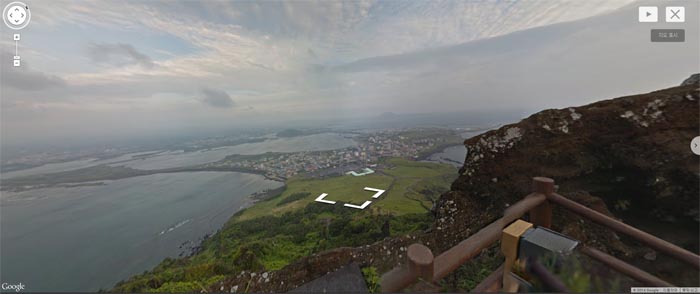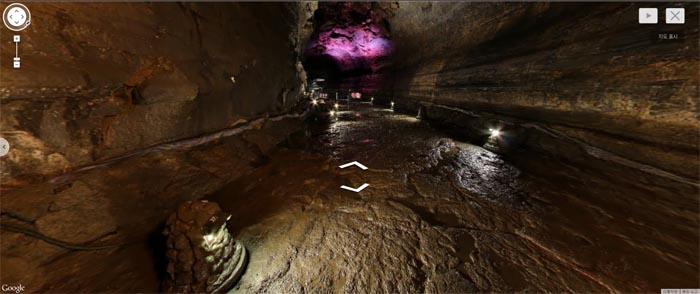 The images were taken with Google's Trekker, a Street View camera mounted onto a backpack, with the assistance of the Jeju World Natural Heritage Center and the Jeju Special Self-Governing Province. The device has 15 cameras and takes a photo every 2.5 seconds, producing 360-degree panoramic images.
"We've been carrying out a range of programs to promote Korea, along with many institutions, such as the National Museum of Korea," said John Lee, CEO of Google Korea. "We are glad to introduce the natural heritage of Jeju Island."
By Limb Jae-un
Korea.net Staff Writer
jun2@korea.kr