Korean drama celebrated in Jinju
Jinju, a historic city in southwest Korea, has been bustling with the fever of Hallyu, or the "Korean Wave." This has been due to the Korea Drama Festival 2014, the largest celebration of television dramas in the country, which just dropped its closing curtain.
During the festival, held from October 1 to 12, a total of 29 programs, including street concerts, international forums on soap operas, as well as the three main events — the Korea Drama Awards, the Hallyu Concert and the Drama OST Concert — were all held.
At this year's festival, the increased presence of international media and the number of international fans made headlines. Some of the media outlets that visited the festival to cover the event include Shanghai TV, Kyodo News, Proyecto40 of Mexico, MRTV4 from Myanmar and ND TV of India.
The Korea Drama Awards 2014 were held at the Gyongnam Culture & Art Center on October 1. The grand prize went to Kim Soo-hyun who played the lead male role in "My Love From the Star." Kim Jae-joong and Oh Yeon-seo won the top excellence awards for actor and actress for their roles in "Triangle" and "Jang Bo-ri is Here," respectively. Producer Shin Won-ho of "Reply 1994" won the best production director prize.
On October 2, the Hallyu Concert was held where six pop idol groups — Block B, A-JAX, Alice White, BADKIZ, TAHITI and 4L — performed for the audience, bringing them to their feet.
The Drama OST Concert featured the Brno Orchestra from the Czech Republic, as well as the popular actresses Choi Jungwon and Jeon Soo-kyung. They sang well-known sound tracks from musicals like "Mama Mia", the TV show "Beethoven Virus," and from other films and animated movies.
The festival organizing committee said, "The biggest outcome of this year's festival is the extended participation from overseas, as well as from Korea. The unending popularity of Korean dramas has helped people to focus on the festival, which has led to a successful hosting of the event."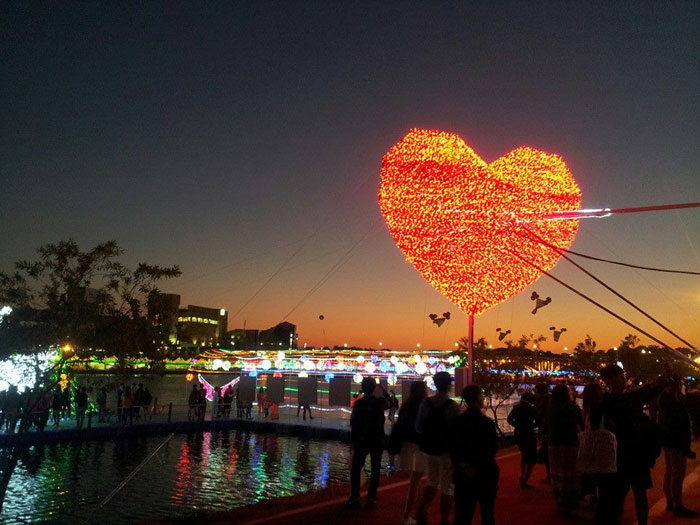 By Yoon Sojung
Korea.net Staff Writer
Photos: The Korea Drama Festival Organizing Committee
arete@korea.kr