12 Jeju sites designated as Global Geoparks
Twelve geological sites, including Hallasan Mountain, the Manjanggul Lava Tubes and the Seongsan Sunrise Peak, have received "Global Geopark" designation from UNESCO.
The UNESCO-affiliated Global Geoparks Network (GGN) re-designated nine sites on the island and added three more to the list during its sixth conference at the Stonehammer Geopark in New Brunswick, Canada, held from September 19 to 22. The Global Geoparks designation is aimed at protecting geological and natural heritage locations and tries to bring benefits to the local communities through tourism.
In addition to Hallasan Mountain, the Manjanggul Lava Tubes and the Seongsan Sunrise Peak, the Seogwipo Formation, the Cheonjiyeon Waterfalls, the columnar joints along the Jungmun Daepo Coast, Sanbangsan Mountain, the lava domes at the Yongmeori and Suwolbong tuff rings, Biyangdo Island, Udo Island and the Seonheul Gotjawal were all newly designated as Global Geoparks. With this newest decision, the Global Geoparks designation will stay effective until 2018.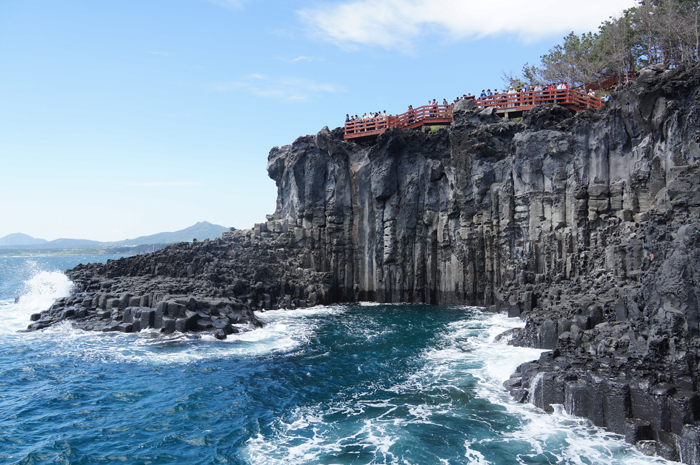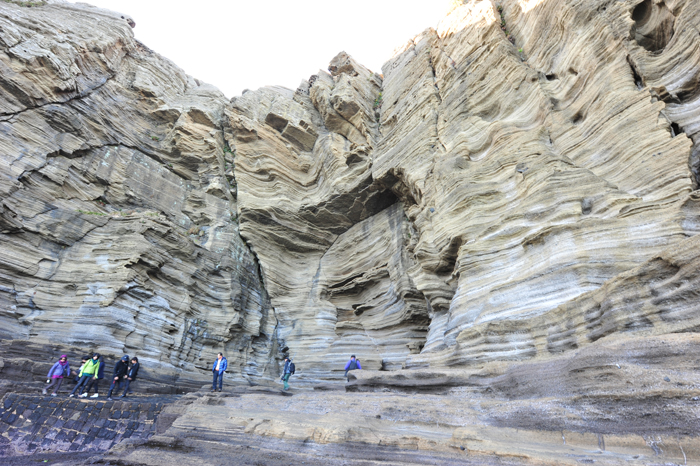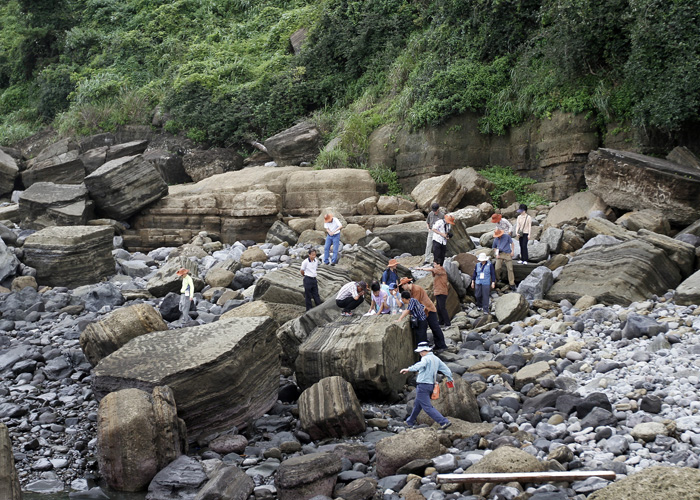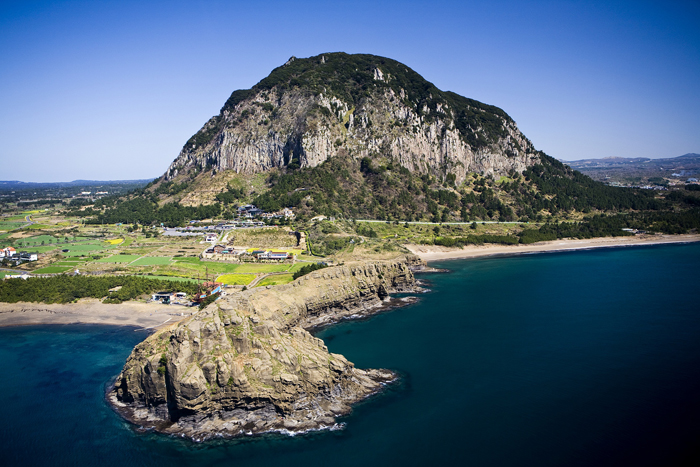 Among the newly designated sites, Udo Island is the biggest island among those adjacent to the larger Jejudo Island. Located 3.8 kilometers northeast of Seongsanpo Port, it is close by to both Biyangdo and Nando Islands. Udo Island got its name because the island's silhouette supposedly resembles a cow lying down. High coastal cliffs can be seen around the island, except for the southern edge and the northeastern shore. Udo Island is famous for eight beautiful locations, including beaches made of broken coral reef sand.
Biyangdo Island, also called Judo Island, is 5 kilometers northwest of the harbor in Hallim. There is a record of volcanic activity here in June 1002, during Goryeo times (918–1392). The island is oval and has two craters in the middle. The only Villebrunea frutescens colony in Korea is formed here, near a crater in the northern part of the island.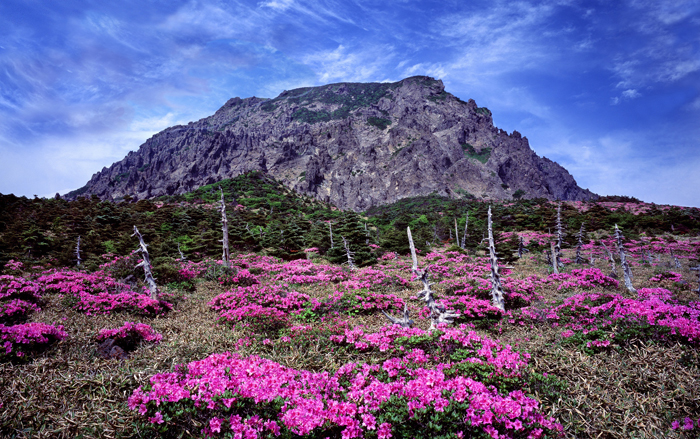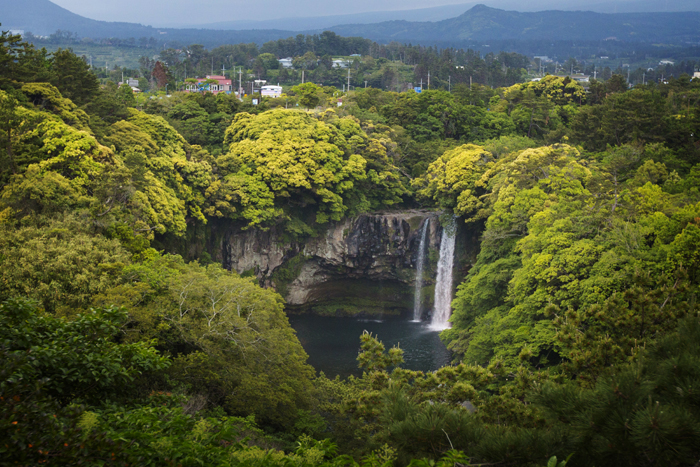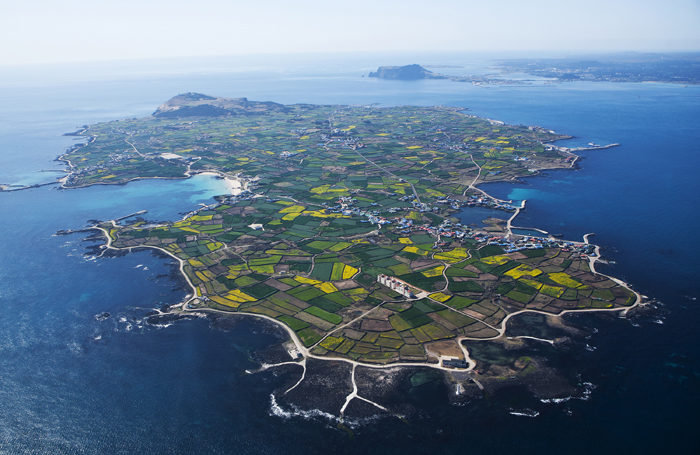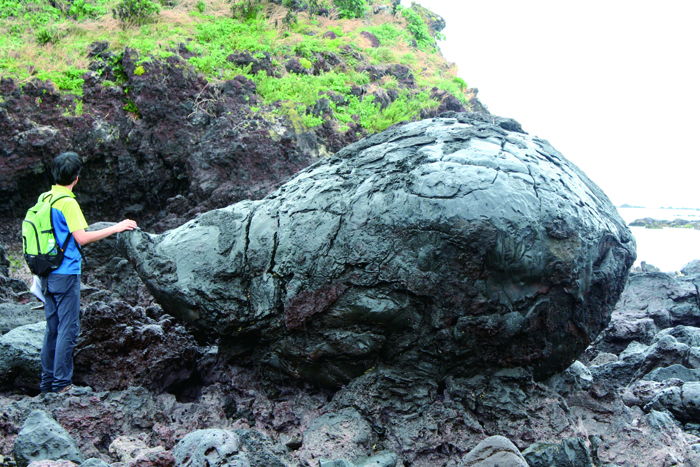 The Seonheul Gotjawal is the only forest in the world in which tropical northern limit plants and polar southern limit plants coexist. The forest is spread across four different areas of Jejudo Island, including Hangyeong-Andeok and Aewol. It is named after a Jeju dialect word meaning, "bush mixed with trees, rocks and vines."
Hallasan Mountain, the Manjanggul Lava Tubes and the Seongsan Sunrise Peak were designated as World Natural Heritage sites by UNESCO in 2007. Before that, Hallasan Mountain was included on the list of Biosphere Reserves in 2002. All in all, Jejudo Island is home to sites that have received all three natural heritage designations from UNESCO.
By Limb Jae-un
Photos courtesy of the Jeju Special Self-Governing Province
jun2@korea.kr